Editors handpick every product that we feature. We may earn commission from the links on this page.
The Best Sexy Movies of 2020
Ranging from "I'm intrigued" to "I need a cold shower."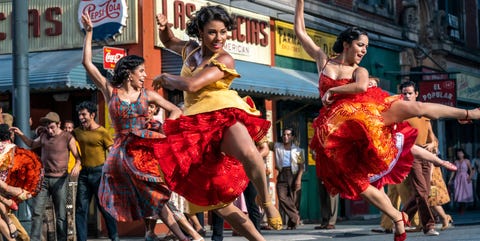 Photo by Niko Tavernise
20th Century Fox
Whether your definition of "sexy" involves sweet, slow romantic kisses, or two (or more) people throwing each other around in a fit of passion, there will be a film depiction of your fantasy in 2020. While there are certainly some pretty epic (and even some very feminist) pornographic movies that fit the bill, you can also meet your personal sexy movie quotient at the theater or, thanks to the streaming wars, from the comfort of your own home.
The 2020 film slate has, obviously, been through some shifts thanks to the coronavirus pandemic, but there are still plenty of steamy, romantic, and all-around sexy movies hitting theaters (if they ever reopen) and streaming services for the rest of the year. From sexy superheroes (most of whom are ladies, which is long overdue) to sweet romances (including a remake of West Side Story and a new rom-com starring Kristen Stewart as a woman preparing to propose to her girlfriend) to actual sex romps (we're looking at you, After We Collided), 2020 is shaping up to be a very sexy year of cinema indeed. Here are the sexiest movies of 2020 that need to be on your to-watch list—including links to stream the ones that are already available to watch at home right this second.
Note: Many of these movies have been delayed because of the coronavirus pandemic, so we've updated the release dates accordingly. Which means, unfortunately, that some of the movies will be or have been pushed back to 2021. But we'll keep the films on here, since they were originally slated for 2020.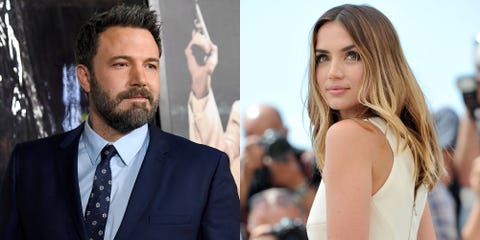 Release date: November 13, 2020, now August 13, 2021
Starring: Ben Affleck, Ana de Armas, Tracy Letts, Lil Rel Howery, and Rachel Blanchard
Why it's sexy: A bored married couple fall out of love with each other and start engaging in a series of increasingly dangerous mind games. It's a twisty thriller in the vein of Gone Girl that's sure to have plenty of sexy moments.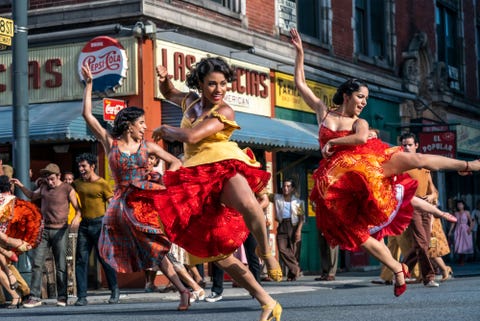 Photo by Niko Tavernise
20th Century Fox
Release date : December 18, 2020, now December 10, 2021
Starring: Ansel Elgort, Rachel Zegler, Ariana DeBose, Corey Stoll, Brian d'Arcy James, and Rita Moreno

Why it's sexy: It's based on Romeo & Juliet, the OG forbidden love story.
This content is created and maintained by a third party, and imported onto this page to help users provide their email addresses. You may be able to find more information about this and similar content at piano.io