The Cast of 'Bachelor: Listen To Your Heart' and What We Know About Them
Every cast member of ABC's 'The Bachelor Presents: Listen To Your Heart,' and what we know about them.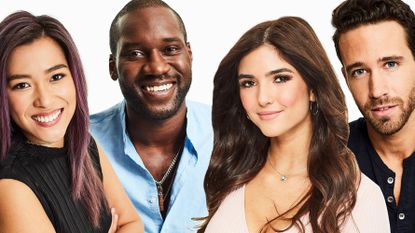 (Image credit: The Bachelor)
Welp, considering the postponement of The Bachelorette—and if it does air, it'll run in a modified format)—the possible cancellation of Bachelor in Paradise, and the definite cancellation of Bachelor Summer Games, Bachelor Nation is desperate for interesting content. Just in time, it would seem, comes The Bachelor Presents: Listen to Your Heart. ICYMI, this potentially interesting/bonkers show was apparently inspired by the chemistry between Lady Gaga and Bradley Cooper performing from A Star Is Born at the Oscars (hopefully with a slightly happier ending, given what we know about their characters in that film). Reality Steve came up with a few show details: Chris Harrison will host (obv), there might be rose ceremonies or voting, it runs from April to May, the contestants live in a mansion (not THE mansion) in L.A., they go on Bachelor-themed dates as well as performing music alone/as a duet, and the finale took place in Nashville, TN. Whichever couple wins gets the chance to record original music, make one or more music videos, and potentially go on tour—although that last part's probably in doubt given the coronavirus. And you can bet that a few of these contestants may show up on future Bachelor shows. So who's headed onstage looking for love, fame as a singer, and entry into the Bachelorverse? We'll keep the post updated as the show goes on.
1/23
Bekah, 25
Bekah originally hails from Arkansas but lives in D.C. now. Her genre's musical theater, and according to her bio she's never been on an actual date before but she's ready to be a "leading lady" in someone's life.
2/23
Brandon, 34
This former Marine hails from Nashville and his genre is American folk pop. Fun fact: He also plays the saxophone and even opened for Jason Derulo in Times Square.
3/23
Bri, 28
This pop singer is a Mormon and hails from Utah, and was formerly engaged. She's apparently sick of commitment drama and ready for something long-lasting. She's been focused on music for the last five years.
4/23
Cheyenne, 23
Born and raised in LA, this R&B singer has been single for five years, hopes to find someone with the same values, and wants to date a musician. You have...come to the right place, Cheyenne.
5/23
Chris, 30
Chris specializes in soul music and is a wedding singer. He lives in LA but grew up in Tampa, FL, to Caribbean parents. He worked for UNICEF, spent three months in an RV that doubled as a recording studio, and is hoping for someone who can hold a tune with him.
6/23
Danny, 26
The L.A. native is a singer, songwriter, and beatboxer (intriguing!), and he also does musical impersonations. He already has a million followers on Instagram, and he says he's been burned by relationships in the past.
7/23
Gabe, 28
This "all-American, Texas-born performer, athlete and community organizer" specializes in soul/folk, plays the cello, played football at Rice University, and is an active member of his Christian ministry.
8/23
Jack, 38
This country singer grew up in Brazil with a family of "musical missionaries" and is divorced with a 3-year-old son. He lives in Dallas, Texas, now and does a lot of live music.
9/23
Jamie, 21
This Nashville native is a pop country singer. She went to Berklee and hopes to find a man to "serenade" her. Oh and she went on 100 dates last year, so she is committed.
10/23
Josh, 31
Yet another Nashville resident, Josh is known as "the singing Uber driver" (he's given over 3,500 singing rides!). He's divorced, and switched careers from being a deputy sheriff at a young age.
11/23
Julia, 27
This pop singer from Wayne, PA, has been performing since she was 6 and was a featured singer at the Philadelphia ABC Thanksgiving Day Parade. She also knows the pageant world, winning Miss Pennsylvania Teen and Miss Philadelphia. She suffers from cystic fibrosis but is now healthier and happier.
12/23
Mariana, 23
This pop and R&B singer has Mexican and Puerto Rican roots and lives in Dallas, TX. She started singing when she was 4 and also loves to travel, which means she's got a lot in common with fellow Bachelor Nation stars.
13/23
Matt, 32
Matt is a neo soul singer (I'm looking forward to figuring out what that means, TBH). He lives in LA and was inspired by his musician father. His band is called "Brother Stone & The Get Down," and he writes music for TV, commercials, and other artists.
14/23
Mel, 27
This New York indie rocker was adopted from South Korea and raised in the Midwest. She's also a Berklee grad and says Stevie Nicks is her greatest inspiration. She hates modern dating (same) and is excited to look for love in this unique way.
15/23
Michael Todd, 31
Michael Todd (yes, he has two first names) is a singer-songwriter in California who writes "rock anthems" and is back home in Atwater after spending some time in LA.
16/23
Natascha, 33
This pop singer lives in LA and is Chilean and French. She performs around the world and recently got out of a long-distance relationship. She's also a pageant-er: She won Miss New York Teen USA and placed in the top 15 at Miss Teen USA.
17/23
Ruby, 25
This indie pop singer lives in Austin, TX, but was raised in Mississippi. She started playing violin at 2(!) and as an adult has played with Lady Gaga and Willie Nelson, but she's focusing on a solo career now.
18/23
Rudi, 24
Rudi sings R&B and pop, lives in San Antonio, TX, is a demo music recorder for producers and studios, and has performed at Lollapalooza. She's looking for "crazy love," apparently.
19/23
Russell, 26
Russell sings American folk, and he was raised in Indiana and lives in New York. He's also, get this, a "knife-throwing and archery instructor."
20/23
Ryan, 28
Ryan is versatile: He sings jazz, funk, pop, and R&B. He plays guitar, and writes his own music. He just ended a long-term relationship of two years.
21/23
Savannah, 25
This Nashville resident (I wonder if they all know each other?) sings acoustic pop. She hails from the South, taught herself guitar, and has been a yogi for five years.
22/23
Sheridan, 27
Sheridan's genre is "R&B soul pop," another style I'm intrigued by. He started a band when he was 16, and has self-funded his own tours and lived out of his car.
23/23
Trevor, 29
If this California-based country pop singer looks familiar to you, it's because he made it to the Top 25 on American Idol (he's the one who was flirting with Katy Perry, and then had a girlfriend? Oops.) He's a surfer and was a semi-pro hockey player.
Celebrity news, beauty, fashion advice, and fascinating features, delivered straight to your inbox!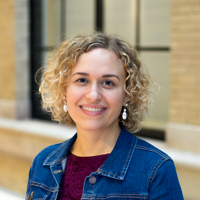 Katherine's a Boston-based contributor at Marie Claire who covers fashion, culture, and lifestyle—from "Clueless" to Everlane to news about Lizzo. She's been a freelancer for 11 years and has had roles with Cosmopolitan and Bustle, with bylines in Parents, Seventeen, and elsewhere. It's "I go to dinner," not "Her huge ego," but she responds to both.