Editors handpick every product that we feature. We may earn commission from the links on this page.
The 21 Best Movies Based on True Stories of 2021 (So Far)
Some are already Oscar winners.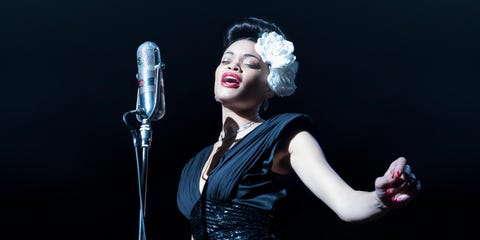 As much as we love being whisked away in the escapist fantasies of a thorough Marvel binge, a stunt-filled spy movie, or even just a delightfully ridiculous rom-com with a completely unrealistic premise, sometimes we want to keep our movie nights firmly planted in the real world—but without going full documentary. On nights like those (and literally any other time you want to feel inspired and entertained and at least a little more historically informed), your best bet is to dive into a movie that's based on a true story, though still technically fictionalized. We're talking biopics like I, Tonya, historical dramas like Hidden Figures, and occasionally fantastical deep-dives like The Big Short—movies that perfectly toe the line between fact and fiction, please critics and casual viewers alike, and send you scrambling into a never-ending Wikipedia hole to learn everything you possibly can about the person, place, or event you just watched come to life onscreen.
Fortunately for us all, the 2021 cinematic slate is already loaded with films based on remarkable true stories, several of which have been nominated for Academy Awards. Here are the ones you absolutely must add to your watch list.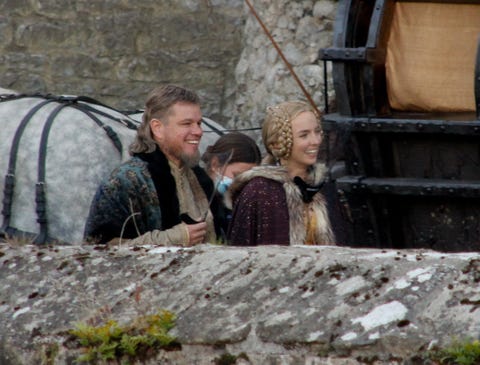 The '80s are back, baby! The 1380s, that is. The Last Duel is based on Eric Jager's 2004 nonfiction book of the same name detailing the last official instance of trial by combat in France, which occurred in 1386 between two knights. The screenplay was written by Nicole Holofcener, Matt Damon, and Ben Affleck, with the latter two also starring in the film. Damon plays Jean de Carrouges, who accuses his former best friend Jacques Le Gris (Adam Driver) of raping his wife Marguerite (Jodie Comer), setting up a judicially ordered fight to the death between the two men. Between the stacked cast, intense story, and Damon's insane medieval goatee, we're going to go ahead and predict a full Oscars sweep for The Last Duel in 2022.
Premiere date: October 15.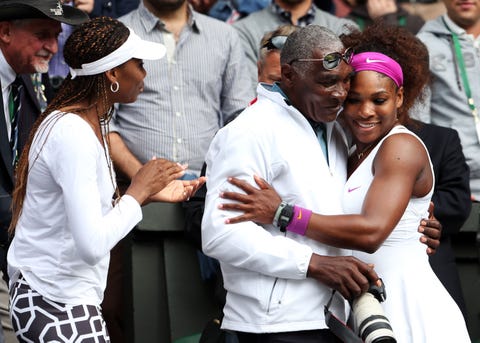 Julian Finney
Getty Images
There's no denying that Venus and Serena Williams have achieved some unbelievably GOAT-worthy accomplishments in their decades as pro tennis players, but equally impressive is the story of their father Richard, who coached them to those achievements for most of their lives without ever having played tennis competitively. He'll be played by Will Smith in this biopic, which will take place in the '90s, right as the Williams sisters were preparing to go pro.
Premiere date: November 19 in theaters and on HBO Max through December 19.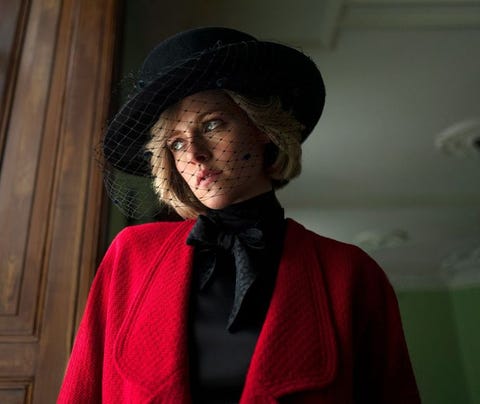 It's been almost 25 years since her tragic death, and yet Princess Diana's life and legacy have only seemed to increase in relevance during that time, especially as we've watched her sons grow up and learn to navigate the world without her. This year, the late Princess of Wales will be further immortalized in biopic form. She'll be played by Kristen Stewart, who already appears to be Lady Di's spitting image in photos from the set, and the movie will cover the three-day period over the 1991 Christmas holidays during which Diana decided that she needed to seek a divorce from Prince Charles.
Premiere date TBD; expected sometime this fall.
This content is created and maintained by a third party, and imported onto this page to help users provide their email addresses. You may be able to find more information about this and similar content at piano.io