Watch the Official Fifty Shades of Grey Trailer
IT'S HERE.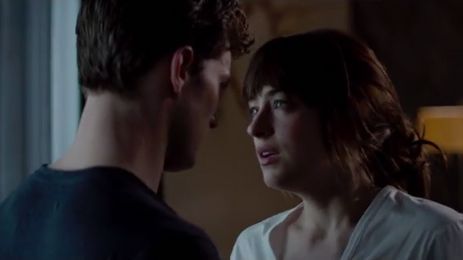 (Image credit: Archives)
After Beyoncé teased the Fifty Shades of Grey trailer on Instagram a few days ago, we could barely contain our excitement. And now, the moment we've all been waiting for has arrived — the trailer premiered this morning on The TODAY Show.
The trailer has it all: an intense soundtrack ( la Queen Bey), a shirtless man, and of course some bondage. The movie comes out on Valentine's Day, which is kind of amazing — an erotic drama will surely make for a great V-Day date, or a fun-filled night out for singles everywhere.
Jamie Dornan and Dakota Johnson (aka Christian and Anastasia) also appeared on the show to chat about the movie-making magic, which they actually admitted lacked romance. Turns out those steamy sex scenes were more of a "task." Womp womp.
Surprisingly, the trailer earned the green-band (for general audiences) approval. Watch, below:
Photo Credit: YouTube