Is THIS Our Next Christian Grey?
Maintain your composure, ladies.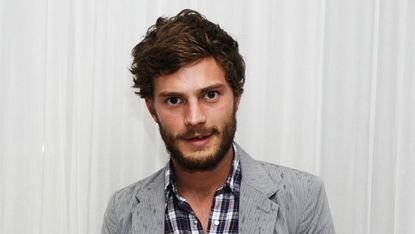 (Image credit: Archive)
Word on the street is that Fifty Shades of Grey's Hollywood bosses already have a ultra-hunky replacement waiting in the wings. May we present: Irish stunner, Jamie Dornan. The 31-year-old actor's first major claim to fame was in the ABC fairytale-themed show Once Upon a Time before he joined the BBC crime drama The Fall earlier this year. Dornan had some famously stunning arm-candy, as well, having been linked to the likes of Sienna Miller and Kate Moss and appearing in nearly nude campaigns with Eva Mendes.
Just going to say this quickly on behalf of all of us at MC: This dude is hot, and we certainly wouldn't mind staring into those baby blues and at that perfectly disheveled hair for up to two hours.