Melinda Gates Never Forgets the Women Behind the Numbers
She never forgets that behind every data point, there's a mother, a daughter, and a sister.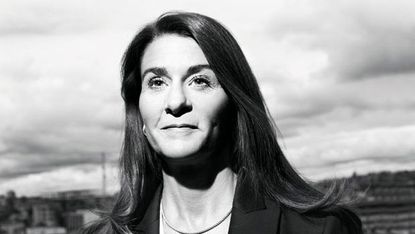 (Image credit: Peter Hapak)
Who: Melinda Gates, Cochair, Bill and Melinda Gates Foundation
Why She's Hooked: When Melinda Gates traveled to Niger in the summer of 2012, she met a mother of five who had walked nearly 10 miles to get birth control. "Having access to contraceptives was very important in giving me the power to lead the life I wanted," says Gates, 50. "When I talk to women in poor countries, they tell me contraceptives would do the same for them."
The Big Picture: Gates has turned her attention—and the immense resources of the Bill & Melinda Gates Foundation—to the 220 million women worldwide who lack access to family-planning resources. "[Often] women don't have a say over their own health, their bodies, or when and how many children they want to have, if they want to have any at all."
Special Talent: Whether in Nairobi or Uttar Pradesh, Gates draws women out to discuss the delicate matters of marriage, child-rearing, and entrenched cultural practices that often hinder progress in an effort to give them a sense of control over their lives.

Geeking Out: "I understand so much more about the numbers I pore over in white papers and academic articles when I talk to women about their day-to-day lives," says Gates, who adds that "data geek" is a term of endearment in her house. "It's important to remember that behind every data point is a daughter, a mother, a sister—a person with hopes and dreams."
Get Involved: gatesfoundation.org
Related: 19 Other Women Who Are Changing the World
Photo via Peter Hapak
Celebrity news, beauty, fashion advice, and fascinating features, delivered straight to your inbox!