This Couple's Dance on a Subway Platform Is Absolutely Spellbinding
Holy sh*t.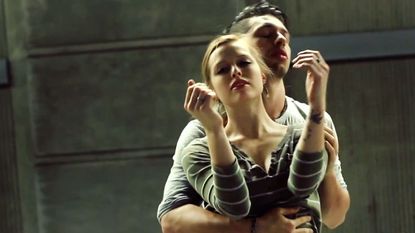 (Image credit: YouTube)
"Everyone will tell you it is hard to let go of pain...and it is. Since we are children we have been told to embrace the best of our experiences & disregard the worst...But what happens when the most beautiful memories from our past end up doing the most damage to our future?"
That's the caption for the video by dancers Phillip Chbeeb and Renee Kester, set to Elliot Moss' "Slip." One glance, and you may think "oh, just another amateur dance video"—and then you press play. The completely mesmerizing take is haunting and beautiful and emotional and raw...totally worth the three minutes of your day. (Or, ahem, six...*presses replay*)
We could go on and on and on and on...but we think the video speaks for itself:
Celebrity news, beauty, fashion advice, and fascinating features, delivered straight to your inbox!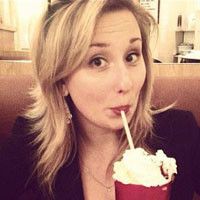 My writing has regularly appeared in The New York Times, The Paris Review, Salon, VICE, Guernica, The New York Observer, BuzzFeed, Cosmopolitan, Seventeen, Esquire, Elle, Harper's Bazaar, and many more publications.

I was previously the Senior News Editor at Best Life Online and the Viral Content Editor in the Newsroom of Hearst Digital Media. My portfolio consists of a vast and diverse body of work that includes personal essays, lifestyle articles, breaking news posts, and viral content. My areas of expertise, however, are Russia, sex and relationships, and mental wellness.