Egg-Freezing Parties Are Totally a Thing
Dr. Aimee Eyvazzadeh hosts cocktail parties designed to answer women's fertility questions—and drum up new clients.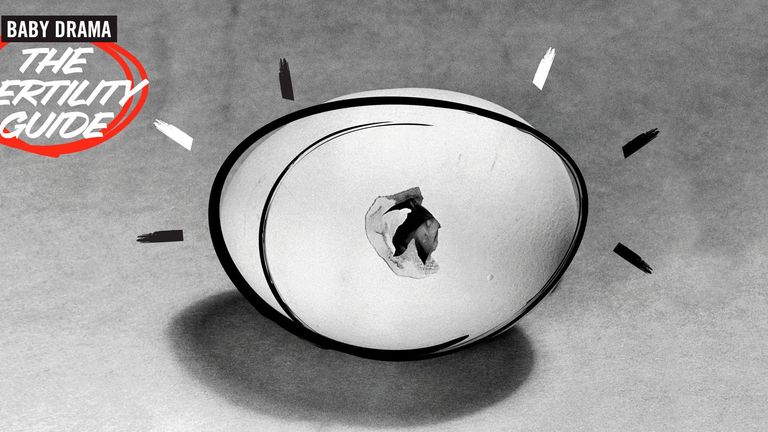 (Image credit: Archives)
Shortly after Facebook and Apple announced they would add egg freezing to their employee benefits, reproductive endocrinologist Dr. Aimee Eyvazzadeh from San Ramon, California, hosted her first egg-freezing party—a presentation about the controversial fertility procedure—and joined the growing industry around egg freezing. Offering bottomless Chardonnay, shrimp cocktail, and party favors in high-end restaurants in silicon Valley, san Francisco's Financial District, Seattle, and Washington, D.C., Eyvazzadeh estimates she's now presented to more than 200 women.
Marie Claire: What sparked the idea to launch your egg-freezing parties?

Dr. Aimee Eyvazzadeh: Every time I'm at a cocktail party, women pull me aside for advice, and the entire party quickly turns into a fertility seminar. So I thought, Why not throw my own and reach more women? I put out flowers, order hors d'oeuvres, wine—make it fun. Then I lead a presentation about fertility awareness, covering the egg- freezing process,costs, and risks associated with the procedure.
MC: Why should women consider freezing their eggs?

AE: Women are more proactive about planning for a vacation than a pregnancy. I want to make women more aware of their options at an earlier age.
MC: When should women start thinking about their fertility?

AE: In their early 20s, when there is more than a 50 percent chance of their eggs being chromosomally normal. By age 37, the chance of a woman having viable eggs is down to 10 percent.
MC: Does the "party" setup blur the line between a medical consultation and a girls' night out?

AE: For many women, going to the fertility doctor is nerve-racking. Our society is still judgmental about fertility. Discussing it over wine with 30 other women takes the shame away. Married women come without telling their husbands. A lot of women stand up and share their experiences in front of the group. That's when it gets rowdy. A recent party in San Jose felt like a pep rally at one point, with women clapping and cheering me on.
MC: What motivates your patients to freeze their eggs?

AE: Contrary to what the media says, women aren't lining up at my door because they're more excited about their career than being a mother; most come because they haven't found the right partner yet and their biological clocks are ticking.
This article appears in the July issue of Marie Claire, on newsstands now, and is a part of a week-long series on fertility. See the rest here.