A Master Post Documenting the Ashley Madison Aftershock
This is only the beginning.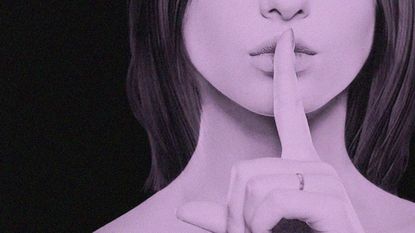 (Image credit: Ashley Madison)
Marie Claire Newsletter
Celebrity news, beauty, fashion advice, and fascinating features, delivered straight to your inbox!
Thank you for signing up to Marie Claire. You will receive a verification email shortly.
There was a problem. Please refresh the page and try again.
America's favorite pastime is reportedly baseball, so our second-favorite pastime must be reading about other people's misfortunes. No event in recent memory has produced as much material for schadenfreude than Tuesday's Ashley Madison breach, in which a hacker group called the Impact Team released the personal data of more than 30 million users of the affair-arrangement site.
After news of the security breach broke, the internet reeled, then hunkered down to take in the fallout. Here's everything that's happened.
Sad AM users made sad passwords
CynoSure Prime retrieved a bunch of Debbie Downer-y passwords from the AM data dump, which all together tell a tale of regret but curiosity but also self-loathing. A sampling: "goodguydoingthewrongthing," "ithinkilovemywife," "youwillneverfindout," and the unnecessarily honest "smalldickbuthardworker."
Pastor exposed in hack commits suicide
John Gibson, a pastor who taught at New Orleans Baptist Theological Seminary, killed himself days after he discovered his name had been revealed in the AM leak.
"He talked about depression. He talked about having his name on there, and he said he was just very, very sorry," his wife Christi said to BuzzFeed News. "What we know about him is that he poured his life into other people, and he offered grace and mercy and forgiveness to everyone else, but somehow he couldn't extend that to himself."
"Hundreds of thousands" of foolhardy people have signed up for AM
According to a statement from Avid Life Media, that is. From underneath a pile of lawsuits, the company also says they've got real, live women users who actively send messages—2.8 million in the last week alone—and that they've got everything under control. Sure.
Nearly 20 million men were actually *active* on Ashley Madison
Translation? That means about one in six married men were actively using the site. To put it in perspective, Forbes contributor Emma Johnson, who crunched the numbers, writes: "You know six married men. I know at least six married men. At least one in six of them was on Ashley Madison." Yep, we're all a bit shocked.
Spies may have been compromised
Spy agencies—particularly in the UK—are checking the data as certain members could now be data intelligence threats and targets. You know, with all that leaked information and people using their work emails (see below).
CEO Noel Biderman has resigned
In a statement to E! News, AM's besieged parent company Avid Life Media, Inc.said CEO Noel Biderman has resigned after both parties reached "a mutual agreement."
"Until the appointment of a new CEO, the company will be led by the existing senior management team," the company said. "This change is in the best interest of the company and allows us to continue to provide support to our members and dedicated employees.We are steadfast in our commitment to our customer base."
At least four lawsuits have been filed against the company.
Almost none of the women on AM actually used it
Whaaa? Annalee Newitz of Gizmodo sifted through the data herself and came up with a mind-boggling realization: A lot of the women created profiles, then did...nothing. No chats. No checked messages. Newitz's hypothesis, after she pointed out the high possibility of fakery: "We're left with data that suggests Ashley Madison is a site where tens of millions of men write mail, chat, and spend money for women who aren't there." Curious.
The worst passwords from the hack are so, so bad
One thing the AM hack hasn't elicited much of is empathy, and there will be none here either for the 4,000 users who thought "123456" or "password" would protect their personal information. SMDH. See the rest here.
An Ashley Madison movie is in the works, and it might be heartwarming
The film, tentatively titled Thank You Ashley Madison, will disregard Noel Biderman and instead focus on "a good mother who launches the business to help support her family," according to the Hollywood Reporter. How is that more interesting?
Zach Braff weighs in
I don't know who Ashley Madison is, but I'm tired of hearing about her massive dump.August 19, 2015
See more
Two reality show husbands are in big trouble
One has confessed; the other hasn't. "I signed up for the site foolishly and ignorantly with a group of friends, and I deeply apologize for any embarrassment or pain I have brought to my wife and family," said Josh Taekman, husband of Real Housewives of New York star Kristen Taekman, in a statement to E! News. "We both look forward to moving past this and getting on with our lives."
Jionni LaValle, who has been married to Jersey Shore's Snooki since November 2014, has also been linked to the infidelity site, Us Weekly reports. The couple's rep had no comment.
Police link two suicides to AM hack
At a news conference Monday morning, Toronto's police department reported that two apparent suicides are believed to be directly linked to the hack.
Calling it "one of the largest data breaches in the world," acting Staff Superintendent Bryce Evans released further details that put the event's magnitude into perspective. "This is affecting all of us. The social impact behind this leak, we're talking about families, we're talking about children, we're talking about wives, their male partners."
According to ABC, Evans also said there are confirmed cases of criminals attempting to extort AM clients and that hate crimes may be connected to the hack. Avid Life Media, Ashley Madison's parent company, is offering a $379,000 reward for information leading to the arrest of the hackers.
This is how many leaked accounts belonged to women
Youtuber who dipped pregnancy test into wife's un-flushed urine reportedly caught on AM—but has since been forgiven
Update, 8/22: While Youtuber Sam Rader's indiscretions on Ashley Madison could have easily ruined his marriage, you might be disappointed and/or relieved to know that it is still intact. Because yes, his wife Nia has forgiven him. And so has God.
"This is an issue that is in our past. This was before I got onto YouTube," Rader said in a new video message. "This was brought to my wife's attention. She has forgiven me for this mistake that I made in opening the account. I have sought forgiveness from God and he has forgiven me, so I have been completely cleansed of this sin." 🙏
Original post, 8/21: Okay, this report comes exclusively from the Daily Mail, so take a big pinch of Himalayan pink before you accept it as gospel. According to the publication, Sam Rader, better known as the Youtuber who surprised his wife Nia with a positive pregnancy test, then sobbed along with her when they found out she had miscarried days later, allegedly made two $189 payments to the infidelity site in September 2013, the same month Nia gave birth to their second child. Hearts across America are breaking all over again, though for a very different reason this time.
The states with the highest percentage of paying members...
Are probably close to what you think they are. The diligent, computer-savvy-in-a-more-practical-way-than-us folks at Fusion combed over the data to create a ranking, which New Jersey tops at 0.82 percent. D.C. (0.78 percent) and Connecticut (0.76 percent) follow, with New York (0.64 percent) coming in ninth ahead of Maryland (0.62 percent).
A longtime AM user tells her side of the story—in the comments section
Some threads get to be like Paradise Lost, so why not? The narrative surrounding the leak has so far been "HAHA, they got what they deserve, plus they're going to hell anyway," but according to a commenter on The Intercept identified only as "C," her motivation to join the site was a lot more complicated than to set up a casual affair.
"I'm in the data dump. You are talking about me now," she wrote. "Fact: I am a long-term member of AM with a spouse with a medical condition that has severely affected our intimate life." She went on to explain that her partner knows about her AM account, that she and her partners undergo regular STD testing, and that because of the hack, she's at risk of losing her job and friendships.
"It has become very apparent to me that 90 percent of the public has made up their minds that we should be digitally burned at the stake anyway," she concluded.
There has been a second, even bigger data dump
It's hard to keep this earthquake analogy going, because Thursday afternoon's release is even bigger than what we thought was the main event. Wired reports 10 gigabytes of information were unloaded onto the internet with the taunting message "Hey Noel, you can admit it's real now," which references the company CEO's earlier assertion that the leak was fake. In another power move, the hackers seem to have accessed Noel Biderman's emails.
Josh Duggar recognizes his own hypocrisy, is sorry his porn addiction hurt Jesus
In a statement to Entertainment Tonight, Josh Duggar reveals he cheated on his wife after developing an addiction to internet porn.
"I have been the biggest hypocrite ever," he wrote. "While espousing faith and family values, I have secretly over the last several years been viewing pornography on the internet and this became a secret addiction and I became unfaithful to my wife." (This bit has since been removed.)
"I am so ashamed of the double life that I have been living and am grieved for the hurt, pain and disgrace my sin has caused my wife and family, and most of all Jesus and all those who profess faith in Him."
"The last few years, while publicly stating I was fighting against immorality in our country, I was hiding my own personal failings."
A woman finds out her husband was an AM user on live radio
When radio hosts Fitzy and Wippa invited listeners who had doubts about their partners' fidelity to call in Thursday, a Sydney woman named Jo had her suspicions confirmed. She struggled to stop herself from swearing before calling the site "disgusting" and hanging up.
People signed up with their work emails *facepalm*
Important note: An email address exposed in the leak does not automatically incriminate the person connected to it. According to this computer security expert, AM never bothered to verify email addresses, which means many could be fake or burner accounts. Still, one analysis puts the number of government and military email accounts connected to Ashley Madison at 15,000. Oops.
Conan O'Brien imagines some of the awk conversations happening across America today
"I know what it was—it was the day I caught my cat walking across my keyboard. She must have entered all my personal information."
Here are the cities with the most accounts
According to a bar graph made by dataviz, New York is home to 268,171 accounts, with Houston and Los Angeles coming in next with 186,795 and 181,918 accounts, respectively. Internationally, São Paulo tops them all with 374,542.
Helpful developer invents way to check if you've been affected
See above re: not taking this as an accusation you are a scumbag who's finally feeling the effects of karma. HaveIBeenPwned.com actually cross-references your email with a massive archive of other hacks, so even if you've never even *thought* of stepping out, it is still smart to check. (You've probably used Snapchat and Adobe before, right?) You cannot, however, use HIBP for evil. In a blog post, developer Troy Hunt says that, because he doesn't "believe it's responsible to make all the AM accounts discoverable by anyone," only the affected will receive an email informing them they've been hacked.
Josh Duggar allegedly kept two AM accounts
Gawker reports former 19 Kids and Counting star and Family Research Council executive director Josh Duggar paid nearly $1,000 for two monthly subscriptions. The evidence: a credit card account in the name of "Joshua J. Duggar" with a billing address matching that of a home in Arkansas that was once featured on the family's now-canceled reality show. Duggar is the first celebrity to be named in the hack. If you feel like showering in Purell now, you might want to skip the part that reportedly shows what kinds of sex acts he was into.
Celebrity news, beauty, fashion advice, and fascinating features, delivered straight to your inbox!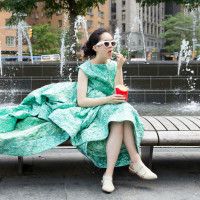 Chelsea Peng is a writer and editor who was formerly the assistant editor at MarieClaire.com. She's also worked for The Strategist and Refinery29, and is a graduate of Northwestern University. On her tombstone, she would like a GIF of herself that's better than the one that already exists on the Internet and a free fro-yo machine. Besides frozen dairy products, she's into pirates, carbs, Balzac, and snacking so hard she has to go lie down.