Pope Francis, Catholic Rock Star, Is Putting Out a Pop Album
But actually. This is actual, real news.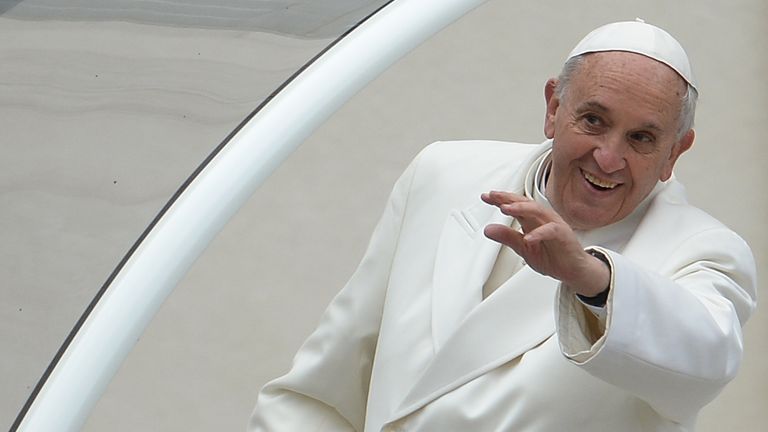 (Image credit: Getty Images)
Pope Francis, who's in the middle of his North American tour, is releasing a pop-rock album.
According to Rolling Stone (opens in new tab), the album, titled Wake Up!, features His Holiness "delivering sacred hymns and excerpts of his most moving speeches in multiple languages" over different types of music, including pop-rock and Gregorian chant. Francis addresses topics like peace, dignity, environmental concerns and helping the needy.
Rolling Stone even has a preview of the album (opens in new tab), which goes on sale November 27.
This isn't the first time a pope has been featured on an album like this. Both Pope John Paul II and Pope Benedict put out similar records. But Pope Francis might have more crossover appeal than his predecessors. The 78-year-old is popular among not only Roman Catholics but also many American liberals, who have warmed to his progressive views on the environment and immigration—two topics he broached during a speech this week at the White House (opens in new tab). Earlier this month, he told priests they can forgive women who've had abortions (opens in new tab), if they're truly contrite and seek forgiveness between December 8, 2015 and November 26, 2016.
Despite the Pope's enlightened views on certain topics, The Wall Street Journal pointed out today that Francis has earned only mixed reviews on women's issues (opens in new tab).
Follow Marie Claire on Instagram for the latest celeb news, pretty pics, funny stuff, and an insider POV.