5 Cool Things You Didn't Know About 'Serial'
Season 2 is over, so we talked to executive producer Julie Snyder to get our fix until season 3.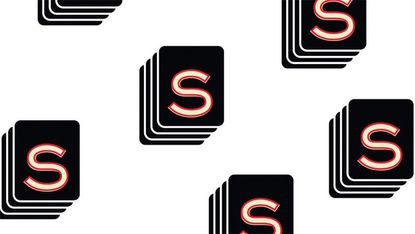 (Image credit: Serial)
In case you missed it, the last episode of season two of Serial—the podcast that got you hooked on podcasts—aired two weeks ago. And it was intense. In fact, this whole season has been intense in a totally different way from season one. After all, the focus was on a big story currently playing out in the news: the case of Bowe Bergdahl, a U.S. Army soldier who reportedly walked off his base in Afghanistan in 2009 and was taken captive by the Taliban for five years. As developments continued to pop up concerning the nature of his capture and new sources reached out, the story seemed to get bigger and bigger for the Serial team. So to get a better hold on it all, they made an unexpected move four episodes in by changing from a weekly to a biweekly schedule. That's kind of the magic of Serial, though—listeners never know what to expect! We talked to Serial's executive producer Julie Snyder to shed some light on what goes on behind the scenes. Here are five things we learned from her…
[image id='9d09aa6f-aa98-4bb5-966d-3cf7a003115c' mediaId='2ea33a03-5fa0-4a74-a2cd-5ac3c68930fe' caption='Snyder working on 'Serial'.' loc='C' share='true' expand='true' size='M'][/image]
1. Serial was created by two women.
Yep, that's right. The idea for one of the most frequently downloaded and streamed podcasts, and the first podcast to win a Peabody award, came from the minds of Snyder and Serial's host/executive producer Sarah Koenig in 2013. The two had been working together closely for nine years as producers on Serial's big brother, This American Life. But they actually pitched an idea for a different show originally. And that's how…
2. Serial almost didn't happen.
The original idea that Koenig and Snyder pitched was for a show called This Week, and it wasn't met with a ton of excitement from the This American Life team. But their boss, This American Life host and executive producer Ira Glass, was very supportive. They were on the verge of making the spin-off happen when Snyder says Glass asked, "Before we pull the trigger, do you have any other ideas?" That's when Koenig brought up the idea for a show that focused on one story at a time, and coming back to it each week. (This American Life focuses on a few stories with a central theme each episode.) Koenig had already been looking into a story that she was going to pitch for an episode of This American Life, and she realized it would work perfectly for this new radio show. The story she was looking into? It was the relatively unknown murder case of a Baltimore high school student in 1999. And that's how Serial was born.
3. Host Sarah Koenig isn't based in New York.
Koenig lives in Pennsylvania, and started out working on Serial from home. Snyder says they spend "a bazillion hours on Skype." Serial (which is based in New York) was pretty low-budget in the beginning. (They had one advertiser, MailChimp, and they needed to fundraise to make season two. They now have enough advertisers to pay for season three without fundraising.) So the team set up a makeshift recording booth for Koenig in her basement, "which meant a bunch of blankets and throw pillows everywhere," Snyder says. "And we had to pause recording when her kids would flush the toilet upstairs." Koenig still works from Pennsylvania, although she now has an office with a tiny recording booth above a Supercuts hair salon, so she's not always holed up at home. "After a while [during recording season one], she wasn't allowed to leave home," Snyder jokes, "because we always want her within shouting distance of a microphone in case we need something."
4. Snyder was worried they would make an error if they didn't switch to biweekly episodes.
Since the Bowe Bergdahl story kept expanding, and there were so many elements to it, like the war in Afghanistan and foreign policy, it meant the team was scrambling to reach their deadlines a lot of the time. "When we went to the biweekly schedule, which I knew was not a great move and we hopefully won't ever do that again, we did it because I was worried we would get to a point where we were so rushed that we were going to make a mistake."
5. The 'Serial' team is working on another show.
Of course, there will be a third season of Serial, too, which they already have a topic for and started working on last year, before season two became a total priority. The question that they're determining next, Snyder says, is what to produce and release first: the new show or season three of Serial. So Serial fans, you can breathe easy: "We have lots of ideas, we're not retiring!" Snyder says.
Follow Marie Claire on Instagram (opens in new tab) for the latest celeb news, pretty pics, funny stuff, and an insider POV.