How I Prepare for "No-Spend November" (Yes, It's a Thing)
Think of it as a crash diet for your finances.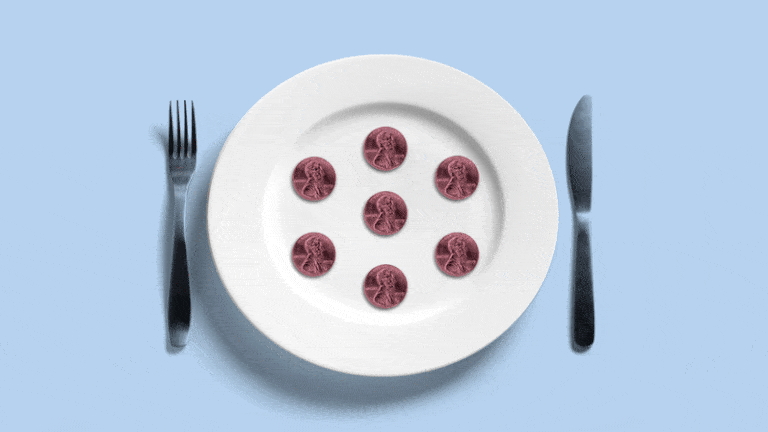 (Image credit: DESIGN BY MIA FEITEL)
I've always had a contentious relationship with money. Growing up, we didn't have a lot. My family still doesn't, if I'm being completely honest. So when I moved out to New York City after graduating, I knew that it wasn't just a big, important step for my career—I knew that it would be a battle to, you know, just live.
There was no backup plan—no calling my parents should something go awry and I find myself without rent money or funds to buy bread and milk. They wouldn't be able to help. Hell, I couldn't even fathom how I would make it back to Indiana should anything truly go wrong...there was no money for a plane ticket. I'd have to hustle and save up an emergency fund...somehow.
So before I knew that it was a *thing*, I tried to designate weeks or months where I wouldn't spend any money that wasn't completely essential. Considering I wasn't spending much to begin with, it kind of seemed like a joke. But an extra $10, $15, $20 a week....it added up. Soon enough, I fell into the "No-Spend November" crew.
People are usually confused by what that actually means (like, "literally, how do you *not* spend money??") or intrigued ("is this something I can do??"), so in an effort to hash it all out, I've detailed what it takes. Join me?
The idea, at least for my version of No Spend November, is that you want to avoid spending any of your paycheck/take-home pay. Believe me, it can be done. Many of you probably do this (to some extent) anyway—and perhaps have no choice about it—but sometimes just changing the way you *think* of things makes an impact. When you think of it as a challenge/something special as opposed to everyday budgeting, it kind of takes on a life of its own.
While many people do this already, it's kind of step one, so we have to tackle it: Obviously, you need a certain amount of things to live. (Especially if you're not just providing for yourself. I'll admit, this is much easier to do if you're not a parent or caregiver, but it definitely can be done even if there are other ones you're providing for.)
First, you'll need to eat. Dinners out and Seamless are off the table, so to the grocery store you go. A lot of people ask me whether I "stock up" knowing that this is the food I'll need to eat for the month—but actually, I don't. I buy what I usually buy, because I know that 1) I'm a tad wasteful when it comes to things in my pantry, and 2) I usually do a second shopping trip before I've eaten my way through house and home. It does make for some interesting meals—especially towards the end of the month—but again, the idea is to make it through. Creativity really is key.
Second, you'll need money to pay your monthly bills (and perhaps any big events you have coming up, AKA Thanksgiving dinner). Rent/mortgage, heat, electric, cable, transportation, Netflix (I can give up some things but not everything, okay?), etc. So how do you do this without dipping into your take-home pay? That takes me to...
I've written before about making extra money, scouring for free money, and the sort—but this is where things get serious. In order to pay for my bills, I literally go through my apartment and think "do I need this?" but more importantly, "Can this make me money?" I'm not talking about selling off the contents of your home, but you'd be surprised how much stuff makes its way into your house without you realizing it—and what people are willing to buy. So sell that weird thing your aunt gave you, or that extra router you have chillin' in your closet. Go through your closet and sell some clothes on Poshmark or a brick and mortar store like Buffalo Exchange or Plato's Closet. List that random thing on Craigslist. Got electronics? Head to USell.com. Gift cards? Cardpool.com is your new friend.
Okay, so now that you're good to go with food and bills, the other thing is 1) avoiding running out of everything (why is it always the paper towels?), and 2) not dying from boredom/not having a social life. So go Old School/High School Mode: Offer to tutor someone, set up a babysitting gig (or two), or take care of someone's pet while they're out of town. (Sounds dorky; isn't at all when you get that paper.)
Also think of what you can easily get/do and if others might be interested in bartering. For example, thanks to my job covering food, I sometimes get bottles of booze/wine sent my way to try. For a night out, I might invite my friends over for some (free) wine, while they agree to pay for a drink or two at a bar. I know not everyone gets free stuff at work, but there are other things to barter/trade. As long as you're upfront about it, you'd be surprised how many people are down to save some money by exchanging instead of spending cold, hard cash.
Lastly, from pilfered coffee-shop napkins to free product samples, it's all about being cheap. So don't be afraid to grab some extras for the purse.
Look, you're only doing this for four weeks. You got this. Instead of nights out/brunches/shopping, catch up on those shows you've been hearing about. Head to your library. Take a walk. Read up on things you can do in your city for free and actually *do* them. The best way to not be tempted is to also tell your friends/family that this is what you're doing—honestly, some will want to take the challenge with you.
In the end, you'll be rewarded with a big(ger) chunk of money than you usually have, plus tons of pride and self-sufficiency.
Use your newfound flushness to fund that emergency savings, or help pay off that credit card, or make a dent in your student loans. I'd recommend also donating a portion to the homeless or to poverty outreach charities—because not everyone has enough to "make do."
Then make sure to budget for the rest of the year, because now that you've got the hang of it, doesn't it feel kinda great?
Pin for Later:
Follow Marie Claire on Facebook for the latest celeb news, beauty tips, fascinating reads, livestream video, and more.
Marie Claire email subscribers get intel on fashion and beauty trends, hot-off-the-press celebrity news, and more. Sign up here.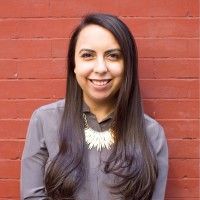 Samantha Leal is the Deputy Editor at Well+Good, where she spends most of her day thinking of new ideas across platforms, bringing on new writers, overseeing the day-to-day of the website, and working with the awesome team to produce the best stories and packages. Before W+G, she was the Senior Web Editor for Marie Claire and the Deputy Editor for Latina.com, with bylines all over the internet. Graduating from the Medill School of Journalism at Northwestern University with a minor in African history, she's written everything from travel guides to political op-eds to wine explainers (currently enrolled in the WSET program) to celebrity profiles. Find her online pretty much everywhere @samanthajoleal.