Why Are We So Obsessed with Old Hollywood?
Ryan Murphy and Catherine Zeta-Jones weigh in our addiction to a world that has a long history of manipulation—particularly toward women.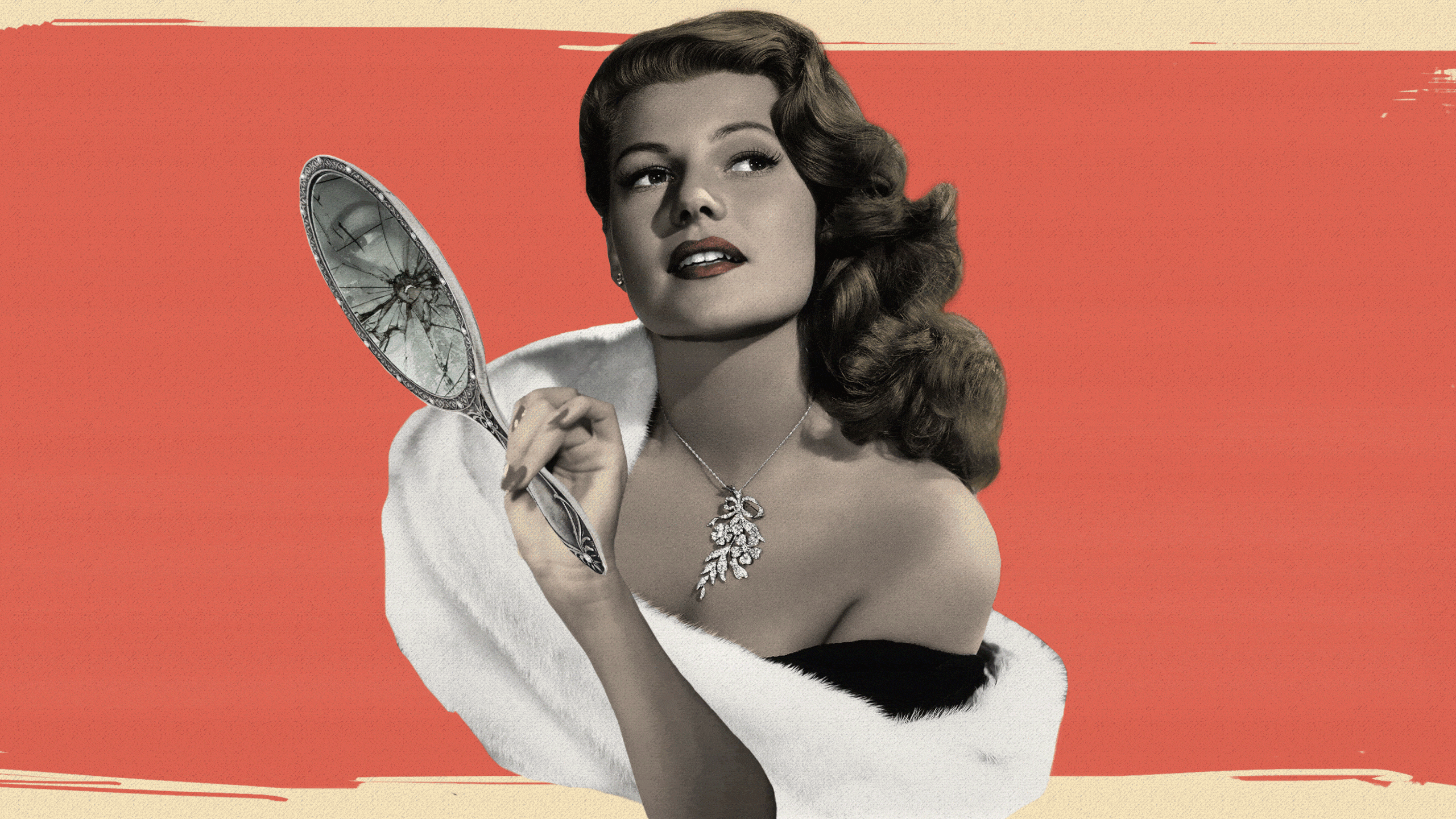 (Image credit: Design by Betsy Farrell)
Have you ever watched YouTube tutorials on how to perfect Lauren Bacall's pin curls? Can you vehemently debate Audrey Hepburn's greatest film? (Hint: it's Funny Face.) You're not alone. This is what Hollywood does to any hopeless romantic; it gets under your skin and burrows there, seductively charming even the smartest fan through a haze of sepia-filtered cigarette smoke, silky gowns, and passionate embraces. But fact check: Hollywood is rife with stories of manipulation (especially toward women), and the industry's biggest sleight of hand is the ability to romanticize itself.
In 2017, even with the old-school studio system long dismantled and social media offering unprecedented access into the lives of today's biggest stars, the early days of show business still captivate us. How many times did you watch the first trailer of La La Land, a modern-day tribute to the years when a Ginger Rogers and Fred Astaire soft-shoe meant boffo box office? (I'll admit that it was at least three for me.) And how many articles have you read about "Old Hollywood Beauty" or "Old Hollywood Feuds"? It's as much an American pastime as summertime campfire s'mores.
"I think it's human nature to romanticize anything that's past in memory. I certainly did that growing up," TV creator Ryan Murphy told MarieClaire.com and other reporters when asked about our fixations with Old Hollywood.
It's this very tendency to romanticize that allows us to ignore the realities of Old Hollywood—like the fact that the industry ruined the lives of beloved icons like Judy Garland. Or the fact that the studios' publicity machines notoriously contoured and repackaged stars' real-life suffering as glamorous. In fact, we celebrate the tragic romance of it all, decking out our rooms with posters of Marilyn Monroe, and dreamy-sighing over the classic gowns that barely let their wearers breath.
Murphy's new show FEUD: Bette and Joan is about the manufactured glamour of Hollywood, and gives us a behind-the-scenes look at the war between supreme divas Bette Davis and Joan Crawford during the making of What Ever Happened to Baby Jane? The combination of drama, Old Hollywood glamour, and (fictionalized) reality TV is simply irresistible. But the show might actually pull back the curtain on what Old Hollywood was *really* like rather than play into our own romanticism of it.
"I thought those two women were something that was a very sort of, as seen through amber," Murphy said. "But the deeper we got into the material, the more painful it became, and I thought we had an obligation to talk about the tragedy of their lives, and how they were mistreated at the end. You know, the last movie Joan Crawford did was Trog, where she acted a role opposite a man with an ape head on. And Bette Davis, in that period, did eight television pilots that never were picked up. So the pain of that, the desperation of that, that idea that you, as a human being, have so much more to offer, and you still love what you can do so much, but you're not being given that opportunity—that was what I really was moved by."
Catherine Zeta Jones, who appears in FEUD as grand dame Olivia de Havilland and is herself part of a Hollywood dynasty, says she's relied on father-in-law Kirk Douglas to help research the part. But even she struggled trying to explain the conundrum of why we keep going back to this world that has such a long history of abuse—particularly toward women.
"It always sounded wonderful," she told us. "I knew I wanted to be part of it. I came to Hollywood at my time; a different generation, and it's not as glamorous. It's not all autographs and sunglasses, as they say. It's sad; women in Hollywood are still having a tougher go at it than men. It's changed somewhat, but it's still baby steps in the whole bigger spectrum of it all."
FEUD isn't the only series looking at the seedy underbelly of the early days of his industry. Amazon will soon air its adaptation of F. Scott Fitzgerald's The Last Tycoon. While it lures us in with the promise of Matt Bomer in perfectly pressed 1930s-era suits, it then hits us with a story of the compromises studios faced while attempting to appease overseas interests of Nazi Germany.
"I've interviewed a lot of these legends, and some were nice and some were absolute, dreadful people," says Susan King, a journalist who spent years writing the Classic Hollywood feature in theLos Angeles Times. She adds that despite this, "I still love—just love—those movies, and I love that period, and the actors, and the directors, and the look of the film, and the entertainment and power of some of them. Those actors and actresses were crazy and out of control, but sometimes you look at those movies and you know what happened to them—it almost makes it more poignant."
Guess this proves that even those who know better still want a Hollywood ending—or at least the version of it that we see when the credits roll.
Follow Marie Claire on Facebook for the latest celeb news, beauty tips, fascinating reads, livestream video, and more.