The Terrifying (and Super Weird) Murder That Inspired 'Twin Peaks'
Suspects include the "dim-witted farm boy," the "melancholy and suicidal uncle," and the "torturer of farm animals."
Marie Claire Newsletter
Celebrity news, beauty, fashion advice, and fascinating features, delivered straight to your inbox!
Thank you for signing up to Marie Claire. You will receive a verification email shortly.
There was a problem. Please refresh the page and try again.
Twin Peaks is making its way back to television on May 21 for the revival to end all revivals, and the internet is naturally in a state of perpetual this:
The cult classic by David Lynch is hailed for being evocative, moody, and *highly* mysterious, and revolves around the murder of high school student Laura Palmer in a town where everyone's a suspect. Basically, Twin Peaks is pop culture's best whodunnit mystery, and turns out it was based on a real story from way back in ye olden days of 1908.
According to The Daily Mail (who went in on their reporting—Detective Dale Cooper would be proud), Twin Peaks co-creator Mike Frost was inspired by the real-life murder of Hazel Drew, who hailed from the mill town of Sand Lake, and was found in a pond with blunt force trauma to her head. Her murder was never solved. Apparently, Frost spent his childhood summers in Sand Lake, and drew inspiration from the stories about Drew that his grandmother told him.
"The inspiration for the television series Twin Peaks sprang from a nightmarish little bedtime story my grandmother Betty Calhoun planted in my ear as a young boy," Frost reportedly wrote in a Sand Lake newsletter. "Poor Hazel's body was found on the banks of the pond. Mystery ensued. Uncertainty about the perpetrator lingered, and may still. Some weeks later, a calf, stuck in the mud and bleating for help under a dim half moon, was mistaken for the spirit of the lost girl by a couple of local drunks, who fled the scene in terror. Some twenty years later, half-remembered details of this sad tale swam through my sub-conscious during the creation of a similarly doomed character named Laura Palmer."
The comparisons between Drew's murder and Laura Palmer's are plentiful, and were heavily researched by Twin Peaks podcaster Mark Givens. "There are lovers and secrets—all very Twin Peaks," he tells The Daily Mail. "There are uncanny coincidences between the real murder and Laura Palmer's."
For one, Drew's body was found in a body of water—much like Laura's.
There were also around two dozen suspects in Drew's death—all of whom sound incredibly Lynchian. Let's see, we have the "dim-witted farm boy," the "peddler of charcoal," the dentist who proposed despite already being a married man, her "melancholy and suicidal uncle," as well as a "stout man with the florid face" spotted near the pond, and a "'half-witted son' of a Sand Lake widow who was rumored to be a torturer of farm animals." YIKES.
It's hard not to read this list and not think of classic Twin Peaks characters like The Log Lady, or Mike the One Armed Man, or Nadine Hurley and her iconic eye patch, right?
More fascinating still are the supernatural similarities. While Twin Peaks is somewhat grounded in reality, there is a strong supernatural thread (the owls are not what they seem!) that peppers Hazel Drew's murder. Turns out her mother thought a man with hypnotic powers had a "mysterious influence" over her, and the town had a local animal doctor who was believed to practice the "dark arts."
When it comes to solving Drew's death, there are still many unanswered questions about what was going on in her life right before she died. Like, why did she abruptly quit her job as a governess right before disappearing? Why did she randomly check a bag at the train station? Why did a married dentist propose to her? And—the most Twin Peaks-y question yet—what were her much-speculated-upon ties to four older businessmen? We'll likely never know, but at least the Twin Peaks revival is almost here to satiate our thirst for answers.
Follow Marie Claire on Facebook for the latest celeb news, beauty tips, fascinating reads, livestream video, and more.
Celebrity news, beauty, fashion advice, and fascinating features, delivered straight to your inbox!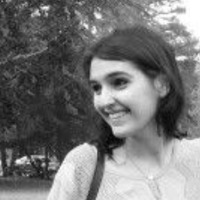 Mehera Bonner is a celebrity and entertainment news writer who enjoys Bravo and Antiques Roadshow with equal enthusiasm. She was previously entertainment editor at Marie Claire and has covered pop culture for over a decade.