'The Devil's Plan' Cast: Meet the Contestants of the Korean Reality Hit
Korea's latest reality competition is an extreme battle of wits.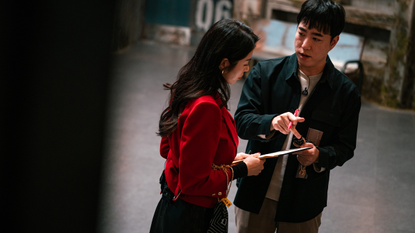 (Image credit: Courtesy of Netflix)
Months after Physical: 100 ushered in a standout year for Korean reality shows, Netflix has premiered its latest cutthroat competition The Devil's Plan. This time, instead of pushing contestants to unthinkable physical feats, 12 super-smart contestants will compete in mind-bending games of wit and strategy with the chance of winning up to 500 million won. As seen in the first four episodes, which were released on September 26, the games will challenge the group in a number of ways, as they navigate who to trust and when to betray their allies. (The first game is basically a supercharged Mafia, for anyone who's familiar with the variety show staple.)
To compete in the games, producer-director Jeong Jong-yeon (The Genius) has gathered an impressive class of super-smart celebrities, YouTube personalities, professional game players, and even a medical doctor. Meet the brainy stars of The Devil's Plan below.
Ha Seok-jin, actor
Ha, 41, made his acting debut in 2005 in the drama Sad Love Story, and went on to star in shows including Drinking Solo, Thrice Married Woman, Don't Look Back: The Legend of Orpheus, and Crash Landing on You. He was a main cast member on the puzzle-based variety show Problematic Men from 2015 to 2020. Before his acting career, Ha scored in the top 1 percent during his college entrance exams, and studied mechanical engineering at Hanyang University.
Lee See-won, actor
A photo posted by seethewon on
Lee, 36, made her acting debut in the 2012 historical drama The Great King's Dream, and has gone on to appear in shows including Misaeng: Incomplete Life, the Korean remake of Suits, Memories of the Alhambra, When the Camellia Blooms, and Uncle. She majored in business administration at Seoul National University (often considered the country's most prestigious college) and she also has a master's degree in evolutionary psychology. In addition to acting, she's also an inventor with has more than 10 patents to her name, including the clear face mask.
Lee Hye-sung, announcer
Lee, 30, is a freelance announcer and TV personality who has appeared in numerous variety shows, including Naked World History, Wild Wild Quiz, Our Neighborhood Class, and Love Mafia. A business administration graduate from Seoul National University, she is also fluent in English. Per Netflix, she used to study 16 hours a day to be the top student in high school.
ORBIT, science YouTuber
A photo posted by orbit_scientist on
Orbit, who is also known as Kwedo, is part of the YouTube channel Unrealscience, which currently has over 917,000 subscribers. He studied astronomy and previously served as a policy consultant for the Blue House (South Korea's presidential residence). He has recently served as a commentator for live rocket launches, as well as appearing on other programs.
Guillaume Patry, former pro-gamer
Patry, 41, is a former professional StarCraft player, who won the world StarCraft championship in 1999 under the alias "Grrrr…". The Canadian was the only foreigner to reach the Korean StarCraft Hall of Fame, and retired from pro gaming in 2004. Per Netflix, he has also worked as a professional poker player, a bitcoin investor, and a restaurant industry entrepreneur. Over the 2010s, he became a regular fixture on many variety shows, including Abnormal Summit, Where Is My Friend's Home, and Begin a Game.
Park Kyeong-rim, TV personality
Park is a beloved actor, entertainer, and comedian. After studying at the New York Film Academy School of Film & Acting, she returned to Korea and rose to fame as a regular cast member on SBS's X-Man. At the age of 23, she became the youngest person to win the Daesang (or Grand Prize) at the MBC Entertainment Awards. Her prolific career has included hosting several variety shows, as well as appearing on dramas and hosting press conferences for numerous films and dramas. (Fun fact: per Netflix, her 2007 wedding to Park Jung-hoon had over 5,000 guests!)
Seungkwan, K-pop idol
A photo posted by pledis_boos on
Boo Seungkwan, 25, is a main vocalist in the K-pop group SEVENTEEN. He grew up on Jeju Island and made his debut with the 13-member group in 2015. He's well known among the Korean entertainment community for appearing on numerous variety shows and TV programs, in efforts to raise the profile of his group. He's also known as "Professor Boo" for his encyclopedic knowledge of K-pop history.
Suh Dong-joo, lawyer
Seo, who's also known by her American name Danielle Suh, is a Korean-American lawyer and the daughter of actress and model Seo Jeong-hee. The 40-year-old was born in San Francisco and holds multiple degrees, including a bachelor's in mathematics from MIT, an MBA from the Wharton School at the UPenn, and a law degree from the University of San Francisco. Per MyDramaList, she recently moved back to South Korea and became a regular cast member on the variety show Kick a Goal.
Kwak Joon-bin, YouTuber
Kwak, who's also known as Kwaktube, is a travel YouTuber who currently has over 1.6 million subscribers and has been to over 30 countries. Per Korea JoongAng Daily, the multilingual 30-year-old majored in Russian language and trade at Busan University of Foreign Studies, and he briefly worked at the Embassy of Azerbaijan before becoming a YouTuber in 2020. On his channel, he brings his fans along to different parts of the world while learning about culture, food, and language.
Cho Yeon-woo, pro Go player
A photo posted by goingceo on
Cho, 34, is a professional Go player who shares her expertise on her YouTube channel. (Go is a strategy board game that is often compared to chess.) Per Netflix, she became a pro player after winning a tournament when she was still in high school. She went on to study in Singapore and at the prestigious University College Dublin in Ireland.
Suh Yu-min, orthopedist
Suh, 31, is one of the two players who entered The Devil's Plan through an open casting call. The orthopedic doctor is based in the U.S. and is fluent in Korean, English, and Spanish. She graduated from NYU's School of Medicine, and per the University of North Carolina's website, she's currently a third-year resident on the research track.
Kim Dong-jae, college student
Kim, 25, is currently studying biology in Korea University's School of Biomedical Sciences, and he's also a professional poker player. While joining the show through the open casting call, he was one of only two participants who got a perfect score on the show's written test.
Celebrity news, beauty, fashion advice, and fascinating features, delivered straight to your inbox!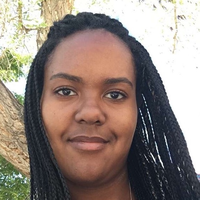 Contributing Culture Editor
Quinci LeGardye is a Contributing Culture Editor who covers TV, movies, Korean entertainment, books, and pop culture. When she isn't writing or checking Twitter, she's probably watching the latest K-drama or giving a concert performance in her car.