'The Witcher' Season 3, Part 2: Every Detail We Know
Netflix has split another one of its hit series in two.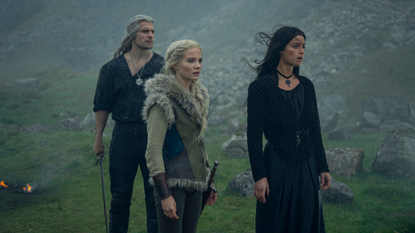 (Image credit: Susie Allnutt/Netflix)
Marie Claire Newsletter
Celebrity news, beauty, fashion advice, and fascinating features, delivered straight to your inbox!
Thank you for signing up to Marie Claire. You will receive a verification email shortly.
There was a problem. Please refresh the page and try again.
The third season of The Witcher has finally arrived on Netflix, but in a different way than some viewers expected. Premiering nearly 18 months after the second season (and six months after the prequel The Witcher: Blood Origin) season 3 of The Witcher is the latest Netflix hit to get a two-part release, following the most recent seasons of Stranger Things and You. This means that Thursday's release is comprised of a quick five episodes, and ends with a major cliffhanger that will be resolved once volume 2 of The Witcher season 3 drops in several weeks.
When will 'The Witcher' season 3, volume 2 come out?
The next set of episodes will be released on Netflix on July 27, 2023, arriving four weeks after volume 1's five episodes. This follows the pattern set by both Stranger Things season 4 and You season 4. We can actually credit the two-part Witcher drop to the Stranger Things split, as executive producer Steve Gaub said the fantasy epic's team got the idea to break up the episodes during production, when they realized that the season had a natural midpoint that would make two volumes work well.
"That came up during the edit," Gaub told The Verge. "That wasn't written into the script; it wasn't known when we were shooting. However, we did know what the season was, and there is a significant pivot point. And whilst we were in production, Stranger Things had come out, and they had split their season. And it was like, 'well, that's intriguing.'"
Is there a trailer for 'The Witcher' season 3, volume 2?
Netflix just dropped an epic teaser for the second half of the season, teasing an heartbreaking end to Henry Cavill's run at the titular character. Among clips of fire raining down on Aretuza and Ciri crash-landing in a mysterious desert (where there's a unicorn!), Jaskier warns an offscreen figure that "the war brewing outside is nothing compared to what Geralt will unleash to protect his daughter." The trailer ends with the monster hunter himself saying, "There's no coming back from this."
How many episodes is 'The Witcher' season 3, volume 2?
Volume 2 will have three episodes, meaning season 3 will follow the show's usual eight-episode seasons. However, we don't know yet how long those installments will be. The second part of Stranger Things season 4 included extended, feature-length episodes, and The Witcher team may want season 3 to end with a bang since these will be the final episodes with Henry Cavill as Geralt.
What will 'The Witcher' season 3, volume 2 be about?
Spoilers from The Witcher season 3, volume 1 ahead. Volume 2 will deal with the apex and fallout of all the political maneuvering from the welcome ball to kick off Yennefer's conclave of the mages in episode 5. The point of the conclave is to unite the sorceresses of Aretuza and the Brotherhood of Sorcerers head of the inevitable war with Nilfgaard, and multiple mages want to win Geralt over to their side so they can harbor Ciri and keep her from harm (a.k.a. exploit her political power for their own gains). At one point during the night, Yennefer searches the antagonistic mage Stregobor's room and discovers that he's been keeping a list of all the half-or-quarter-elf girl novices at the sorcery school, and kidnapping them in order to experiment on them. This is what happened with the girls Geralt found in the nightmarish cave earlier in the season, including the "False Ciri" he rescued, who's real name is Teryn. However, though they imprison Stregobor, Geralt and Yennefer later realize that the real villain was Vilgefortz all along, who had been working with Lydia van Bredevoort, the sorceress who is missing her lower jaw and uses magic to communicate.
Volume 1 leaves off with a cliffhanger, as Redanian spy Dijkstra appears out of the shadows and holds a knife to his throat, telling Geralt that he should have chosen a side. For book fans, season 3 is inspired by the second novel in Andrzej Sapkowski's Witcher book series, Time of Contempt, so it's likely the remainder of the season will follow the book's arc. A couple of questions that volume 2 needs to answer: What purpose were these "False Ciris" supposed to serve? What's going to happen to Teryn? Are Vilgefortz and Dijkstra working together behind the Redanian king's back? When is Ciri's father, the emperor of Nilfgaard, going to finally make a move? Will Geralt make it back to Ciri before the fire mage Rience or Cahir and the elves catch up to her? And how will the Wild Hunt fit into all this?
Will Henry Cavill return for 'The Witcher' season 3, volume 2?
Cavill, who has played the titular Witcher, Geralt of Rivia, will continue his role in the second part of season 3. However, that'll be the last set of episodes starring Cavill, as Netflix has confirmed that Liam Hemsworth will play Geralt starting in season 4. For anyone who missed the news, a quick recap: in October 2022, Cavill announced that he would return to the DC cinematic universe as Superman, after making a post-credits appearance in Black Adam. Days later, Netflix confirmed the show's season 4 renewal, along with the news that Cavill was stepping down from the role.
However, two months later, Guardians of the Galaxy director James Gunn was announced as the new co-CEO of DC Studios, and the company chose to reboot Superman rather than bringing Cavill back (the new Clark Kent will be portrayed by The Politician actor David Corenswet). Following this news, Netflix confirmed that Cavill will still make his Witcher exit in the season 3 finale.
Celebrity news, beauty, fashion advice, and fascinating features, delivered straight to your inbox!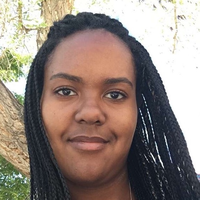 Contributing Culture Editor
Quinci LeGardye is a Contributing Culture Editor who covers TV, movies, Korean entertainment, books, and pop culture. When she isn't writing or checking Twitter, she's probably watching the latest K-drama or giving a concert performance in her car.