'You' Season 4: Everything We Know
The first trailer for the new season is here!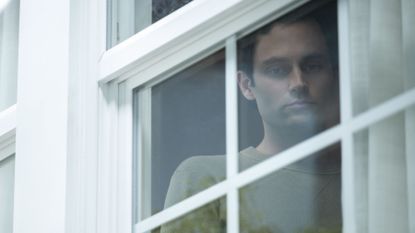 (Image credit: Netflix / JOHN P. FLEENOR)
Good news for us, bad news for Joe Goldberg's body count: You is returning for a fourth season on Netflix. Just days before the third season of the hit psychological thriller hit viewers' queues in October 2021, the streaming giant announced that You will be back for season 4.
Show creators Sera Gamble and Greg Berlanti celebrated the news in a statement to Deadline. "It's been thrilling to watch Penn [Badgley] bring Joe to creepy yet compelling life. We're deeply grateful that Netflix has shown You such monumental support, and that people around the world have enjoyed watching Joe really get it all very wrong over the past 3 seasons," said Gamble, adding, "The whole You team is excited to explore new, dark facets of love in season 4."
When will 'You' season 4 come out?
Netflix just announced that You's forthcoming season will return this spring with a two-part drop à la Stranger Things season 4. Part 1 will premiere on February 10, 2023, followed by part 2 a month later on March 10. The streamer revealed the dates along with a cryptic, Joe-voiced teaser introducing all of the new characters.
Now based in London, Joe Goldberg has somehow become Professor Jonathan Moore. He has devoted his life to academics and seemingly put his "extracurricular activities" on the backburner, though Marienne is still on his mind. She appears in the clip alongside the rest of the season's entirely new cast of students, aristocrats, and possible future victims.
Is there a trailer for 'You' season 4?
Yes! Netflix dropped the first look at Part 1 on January 9, re-introducing fans to Joe, but now as Professor Jonathan Moore. The clip teases several updates in Joe's story, including his new circle of "privileged douchebags," an appearance by Marienne, and a glimpse of his building obsession with Kate. Most importantly, this time Joe will be a victim of stalking, as someone from his past (or maybe someone new) threatens to expose his various crimes.
What could happen in 'You' season 4?
Spoilers for You season 3. You is defined by its jaw-dropping, unbelievable, and often improbable twists and turns, so it's a fool's errand trying to predict what will be in store in London in season 4. (Though a solid guess is that Joe commits murder.) What we can consider is how season 3 ended: With Joe staging his own death (at the hands of his wife, Love Quinn, played by Victoria Pedretti); murdering his wife, Love; leaving his child, Henry, on a literal doorstep—albeit to be adopted by much better parents—and escaping to Paris in search of Marienne.
In an interview with Collider, Badgley said: "The next season could be quite different...I don't know, but I think it might be more about Joe's relationship with himself. Because this isn't really a show about a murderer, this is a show about...I think it's taking the mistakes that we make in relationships to the extreme for the sake of a good story. Like, we really need to lay down our swords and stop being competitive in relationships, but that's very hard to do."
In an interview with E!, Sera Gamble noted that in the fourth season, Joe will also have to deal with the emotional repercussions of abandoning Henry. "I think it will shape him from this moment forward. And even his exact plan of when and if he would return for his son is something that [the writers] will...come together and talk about."
Who has been cast in 'You' season 4?
The cast roster has been filling up in the past few month, with over a dozen actors joining Joe Goldberg's orbit. The White Lotus actor Lukas Gage will play Adam, an American expat and entrepreneur who tries to live up to his magnate father's expectations. Call the Midwife and Feel Good star Charlotte Ritchie plays Kate, a fiercely smart art gallery director who's loyal to her friends and an "icy bitch" to everyone else, per Variety.
Other cast members will include Tilly Keeper as Lady Phoebe, an influencer socialite who's best friends with Kate and dating Adam; Amy-Leigh Hickman as Nadia, an outspoken Lit major who's working to move on from past mistakes; and Ed Speelers as Rhys, an author whose bestselling memoir has catapulted him into a political career.
More characters in the jam-packed season will include investors, professors, aristocrats, investigators, and even a paparazzi photographer. Safe to say the season will be very interesting.
The final moments of season 3 teased that Joe (Penn Badgley) was alive and well and therefore would live to kill another day. And since Love Quinn was, well, blown up by Joe in the season 3 finale, it's likely she wont be returning for more episodes. Victoria Pedretti confirmed as much in an interview with Marie Claire, saying, "As far as I know, she's dead."
While Pedretti hasn't spoken to the showrunners or writers about reprising the role in a flashback or any other capacity, she's absolutely open to the idea. "I love the show and the people I work with. And this character is a blast—most of the time she's a blast," she told us. "So yeah, I would certainly be interested [in returning]. But I'm just here trying to come to terms with the fact that it's over."
As for Tati Gabrielle, who played artist/librarian and Joe's season 3 object of obsession, Marienne, things are less conclusive. Season 3 ended with Marienne narrowly escaping Love's violent tendencies yet heeding her advice to leave Madre Linda and never look back. In an interview with Marie Claire, Gabrielle could neither confirm nor deny if she'd been signed on for another season—"I don't know if I can tell you that. So I'm gonna say you gotta ask Netflix." But she did theorize that her character had managed to escape California with her daughter, Juliet, in tow.
"I do think that she is in France, like what she talks to Joe about," she said. "I feel like she would be either like an art teacher or a fully commissioned artist...I would just want her to find the peace she's been seeking. To do art and let her kid have the most free and lovely life and for them to be happy."
Where will 'You' season 4 be set?
Two weeks after filming began in late March 2021, Netflix revealed which European city will be Joe's new home. Rather than the City of Love hinted at the end of season 3, season 4 will be set in London, which the streamer teased with a reading list filled with Charles Dickens and Sherlock Holmes. The cryptic Instagram caption reads, "Joe's back for a bloody good time. If his book choice tells us anything… our boy might not be in Paris anymore."
RELATED STORY
Marie Claire email subscribers get intel on fashion and beauty trends, hot-off-the-press celebrity news, and more. Sign up here.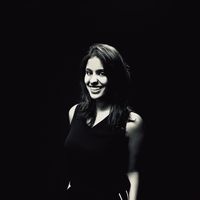 As Marie Claire's Entertainment Director, Neha oversees and executes strategy for all editorial talent bookings and culture coverage across the brand's print and digital entities, including covers, celebrity profiles and features, social takeovers, and video franchises as well as handles talent relations for MC's flagship summit, Power Trip. She's passionate about elevating diverse voices and stories, loves a hot-take, and generally hates reboots. She's worked in media for more than 10 years and her bylines about pop culture, film & tv, and fashion have appeared on Glamour, Vanity Fair, GQ, Allure, Teen Vogue, Brides, and Architectural Digest. She is a graduate of the Columbia School of Journalism.