Who Is G Flip, Chrishell Stause's Partner on 'Selling Sunset'?
The couple announced their surprise wedding just days before the new season of 'Selling Sunset' dropped.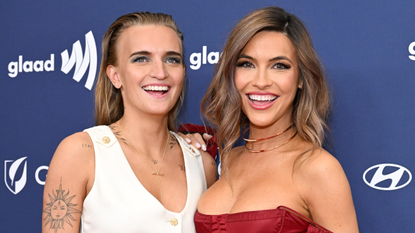 (Image credit: Axelle/Bauer-Griffin/FilmMagic)
"Love doesn't always go as planned … Sometimes it's immeasurably better," Chrishell Stause wrote on Instagram on May 10, announcing her marriage to Australian musician G Flip after a year of dating. G, who is non-binary and uses they/them pronouns, features on Selling Sunset season 6, but Chrishell hard-launched the couple's relationship in the reunion episode for the previous season, saying, "I recently have been spending a lot of time with someone that's very important to me. Their name is G Flip." She added: "At the end of the day, I'm so happy."
G Flip is an Australian singer.
The 29-year-old (real name Georgia Claire Flipo) grew up in Melbourne, Australia, and moved to the US during the pandemic, per Refinery29. They're a singer and play multiple instruments including the bass, piano, and guitar, though they're best known as a drummer. (Before going solo, they were a drummer in the band EMPRA.) They've also dabbled in shoe design, producing two G Flip x Crocs collections in 2020 (a collab which sold out in less than an hour!) and 2021.
In a previous PEDESTRIAN.TV interview, they opened up about writing songs about their own life. "All my song lyrics come from my own experiences, I'm very much just saying how it is," they said, adding that their debut album About Us was based on their relationship at the time.
They've spoken publicly about their non-binary gender identity.
G Flip came out as non-binary in June 2021. In an April 2022 Instagram post, they addressed their gender identity by sharing the way they described how it feels to be non-binary when asked on a kids' show.
"If strawberries were girls and blueberries were boys and you put them in a blender, you'd get a gender smoothie. I am a gender smoothie," they wrote in a tweet. While sharing the tweet in an Instagram post, they added that they aren't trying to speak for every non-binary person with their response, writing, "For every non binary person it is different, personally I feel like a gender smoothie tho 🙂🌈."
They also released a song in honor of International Non-Binary People's Day (July 14) 2022. The track titled "Waste of Space" chronicled the confusion and pain the musician experienced as a young child while navigating their gender identity. In a Refinery29 interview, they shared that they're determined to further educate the masses about being non-binary, and assure young non-binary people that they're not alone.
"I didn't even have a character on TV or a musician or singer to listen to and consume their art or consume their words to feel less alone and to feel seen," they told the outlet. "I want to be that person that I never had as a kid, because I know how it feels. I know that if I can make one kid feel less like I did, then my job is done. If I can make anyone hear this song, watch this music video, consume any of my art and have that person feel seen and feel like they have someone to look up to or lean on or message, I know it can change lives... because I know if I had that it would have changed mine."
They met Chrishell when she co-starred in their music video.
G Flip and Chrishell were first linked when they both attended a Halloween party hosted by G's friend Tones and I. They were both in relationships at the time, as Chrishell was dating Jason Oppenheim. The realtor and the musician first went pseudo-Instagram-official in March 2022, with Chrishell posting a simple selfie together. Two months later, Chrishell confirmed the relationship on the Selling Sunset season 5 finale.
"I recently have been spending a lot of time with someone that's very important to me. Their name is G Flip. They're nonbinary, so they go by they/them, and they are an extremely talented musician," she said, adding that the romance began because "I was just going to be in their video."
The following week, Chrishell posted an emotional Instagram video about the relationship, on the same day that G's music video "Get Me Outta Here" premieres.
She says at one point in the clip, "With G, I wish we were in the same stage of our lives. That doesn't diminish the deep connection we have made. And the way they have opened my eyes to what it could look like. I don't know what it would look like, but I'll attribute the fact I have so many more options."
G also opened up about Chrishell on their May appearance on the People Everyday podcast, describing the realtor as "the most caring, loving, beautiful human being. So genuine and just like this pure little Cancer soul who's just so cute and beautiful and only wants to light up a room and she does that. I'm very fortunate to have her in my life."
G Flip and Chrishell got married in Las Vegas after one year of dating.
On May 11, Chrishell announced that she and G Flip had gotten married in a whirlwind Vegas ceremony, dropping the news via a sweet Instagram reel looking back at the course of their relationship. The clip ended with a pic of the two kissing in front of the altar, with Chrishell wearing a pearlescent white gown and lifting a bouquet. The video also served as a promo for G's new single "Be Your Man," which is also featured on the premiere of Selling Sunset season 6.
Chrishell opened up about the wedding to Entertainment Tonight. "It was nice to kind of keep things private and to ourselves so that we could really enjoy it. Then, once we felt ready to share, now, it's exciting because we get to kind of live in it all over again. So it's nice," she said. She wouldn't reveal when exactly the wedding happened, instead just saying it took place "a little bit ago," and explaining that they are "still keeping some things [private]."
She also explained that they made a plan to share the news ahead of the season 6 premiere. "Going into season six, it's one of those things where you don't get to see a lot of us in some of the stuff that we shot. So I think that it did feel like the right time for us so that you could watch [the show] through the right lens of, 'This isn't a fling, this is something really meaningful,'" she said.
For anyone expecting to see the big event on Sunset season 7, Chrishell has confirmed that the wedding won't be featured on the show. "I think that it's a balance thing on a show like this, of what to share and what not to share, and I think that it is important that we are open and we shine a light on a love that I think is so beautiful," she told E! News. "But that being said, it's also important to keep some things for us."
Celebrity news, beauty, fashion advice, and fascinating features, delivered straight to your inbox!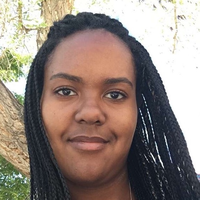 Contributing Culture Editor
Quinci LeGardye is a Contributing Culture Editor who covers TV, movies, Korean entertainment, books, and pop culture. When she isn't writing or checking Twitter, she's probably watching the latest K-drama or giving a concert performance in her car.