Why Henry Cavill Left 'The Witcher,' Explained
"It was time for him in his life to move on."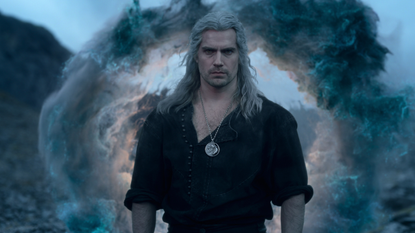 (Image credit: Netflix)
Marie Claire Newsletter
Celebrity news, beauty, fashion advice, and fascinating features, delivered straight to your inbox!
Thank you for signing up to Marie Claire. You will receive a verification email shortly.
There was a problem. Please refresh the page and try again.
Last Thursday, Netflix released the three-episode second part of The Witcher season 3, following up a lackluster part 1 with one of the biggest battles of the show so far—which unfortunately didn't ultimately redeem the decision to break up the season's momentum. Following the big Vilgefortz villain reveal, the big focus of The Witcher season 3, part 2 was wrapping up Henry Cavill's time on the show, as episode 8 marked the end of Cavill's tenure as Geralt of Rivia.
There has been plenty of question about how the show would move forward without its biggest star, and the show's creative team promised an epic send-off to the actor who lobbied for his role even before the show was even written. For anyone wondering how the series set up the casting change (or casual viewers who didn't even know they were saying goodbye to this version of Geralt), here's what we know about Cavill leaving The Witcher.
Why is Cavill leaving the show?
Netflix confirmed in October 2022 that The Witcher would return for season 4 with Liam Hemsworth playing Geralt, with both Cavill and Hemsworth sharing statements on Instagram regarding the casting.
"My journey as Geralt of Rivia has been filled with both monsters and adventures, and alas, I will be laying down my medallion and my swords for Season 4," Cavill wrote. "In my stead, the fantastic Mr. Liam Hemsworth will be taking up the mantle of the White Wolf. As with the greatest of literary characters, I pass the torch with reverence for the time spent embodying Geralt and enthusiasm to see Liam's take on this most fascinating and nuanced of men. Liam, good sir, this character has such a wonderful depth to him, enjoy diving in and seeing what you can find."
Earlier that same week, Cavill announced that he would return to the DC cinematic universe as Superman, after making a post-credits appearance in Black Adam. However, two months later, Guardians of the Galaxy director James Gunn was announced as the new co-CEO of DC Studios, and the company chose to reboot Superman rather than bringing Cavill back (the new Clark Kent will be portrayed by The Politician actor David Corenswet). Following this news, Netflix confirmed that Cavill will still be leaving Witcher in the season 3 finale.
How does 'The Witcher' season 3 end?
Geralt, Yennefer, and Ciri do not reunite by the end of the two-part season. During the final scenes, the sorceress only appears via voiceover, reciting a letter Yen wrote to Geralt promising that he will find Ciri and she will make sure that the world is safe for Ciri's return, ideally by killing secret Nilfgaardian ally Vilgefortz. In Ciri's final sequence, an excellent fight scene that made me say aloud, "Give these kids their own show," the princess is rescued from captivity by a band of fighters called the Rats, and subsequently executes her first kill. The final scene of the season shows Ciri introducing herself as Falka—the name of the witch Ciri met in the desert, known better by book fans as a "near-mythical representative of brutal revenge," per Polygon. Basically, Ciri's new moniker hints at a darker path for her going forward, as the descendant of Falka is fated to bring about the world's destruction.
Cavill's final scene as Geralt is a hero moment that would be run-of-the-mill if it wasn't supposed to be, you know, the final scene of a beloved lead actor. Before he's fully recovered from his fight with Vilgefortz, the impatient witcher leaves Brokilon Forest to find Ciri. During a checkpoint where a brash Nilfgaardian guard takes bribes from travelers and threatens to make a girl an orphan (before also threatening to sexually assault her, cause there's apparently a quota that Middle-Age-fantasy shows have to meet), Geralt first goes along with the bribe, before turning to defend the common folk and take out almost all of the guards.
Archer Milva, a new character we meet in part 2, shows up at the end to help out and join Geralt and Jaskier on the quest to find Ciri. On the way out, Geralt tells the one guard he left living (a.k.a. the one with all the lines) to let Nilfgaard's emperor (and Ciri's biological dad) Emhyr that all the tyrant's walls and armies won't stop Geralt from liberating Ciri. And with that absolute non-ending, The Witcher bids Cavill farewell while setting up an epic fourth season where Geralt suddenly has a new face.
What will happen to Geralt in 'The Witcher' season 4?
For a while before season 3, part 2 dropped, fans were wondering whether The Witcher would decide to have Hemsworth play an entirely new character, say a new witcher who vows to protect Ciri after Geralt's death. However, back in May, showrunner Lauren Hissrich confirmed that the show will continue with its leading character.
"It was time for him in his life to move on," Hissrich said of Cavill's departure. "I think we've all been mourning this in our own way. We had the choice to have Geralt exit and to end the show. [But] that's not something that we were willing to do. There's just too many stories left to tell."
"If we replaced Geralt with another Witcher, we would be going fully away from the books, and I don't think that's what anyone wanted either," she continued.
After the season 3, part 2 finale, fans will have to wait to see what the series has in store for its lead character. If any enterprising book fans want to start making guesses on how the show will acknowledge the casting change, executive producer Tomek Baginski did tell Yahoo! News UK that the show's creative team has a "very, very good plan" to introduce Hemsworth's Geralt.
"Not going deeply into those ideas because this will be a huge spoiler, [but] it's also very, very close to the meta ideas which are deeply embedded in the books, especially in book five," he told the outlet. "It's very lore accurate. It's very close to what was set out in the books and I think this change will be quite flawless. But at the same time it will be a new Geralt, it will be a new face for this character and I think it will also be very, very exciting to see."
What's next for Cavill?
Cavill has several upcoming projects, including a Highlander reboot and the spy films Argylle and The Ministry of Ungentlemanly Warfare. However, the actor's biggest recent news is his partnership with another fantasy franchise close to his heart. In December 2022, Cavill announced that he's set to star in and executive produce a series adaptation of Warhammer 40,000, the popular science fiction fantasy miniature war game. The tabletop game, which has been compared to Dungeons & Dragons, takes place 40,000 years into the future, in a world where militaristic humans are in an unending war with aliens, elves, Orks, skeleton-like androids, and malevolent gods. (The project's still in early development, so we have time to wrap our heads around all of that.)
"I have loved Warhammer since I was a boy, making this moment truly special for me. The opportunity to shepherd this cinematic universe from its inception is quite the honor and the responsibility," Cavill said in a statement. "I couldn't be more grateful for all the hard work put in by Vertigo, Amazon Studios and Games Workshop to make this happen. One step closer to making a nigh on lifelong dream come true."
Cavill often shares his fandom for the Warhammer franchise. During the pandemic, he posted on Instagram that he was brushing up on his miniature-painting skills in quarantine. He also visited Warhammer World in February 2022, sharing a video from the attraction and writing in the post, "I don't often feel at home, but I did that day."
Celebrity news, beauty, fashion advice, and fascinating features, delivered straight to your inbox!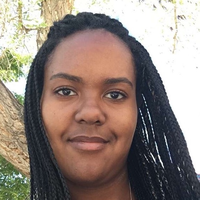 Contributing Culture Editor
Quinci LeGardye is a Contributing Culture Editor who covers TV, movies, Korean entertainment, books, and pop culture. When she isn't writing or checking Twitter, she's probably watching the latest K-drama or giving a concert performance in her car.