Fashwire Connects Designers to Consumers In Real-Time
The future of fashion is now.
Marie Claire Newsletter
Celebrity news, beauty, fashion advice, and fascinating features, delivered straight to your inbox!
Thank you for signing up to Marie Claire. You will receive a verification email shortly.
There was a problem. Please refresh the page and try again.
As a former boutique owner, Kimberly Carney always had a hunch that the fashion industry—designing, wholesale, retail...all of it—could not survive without adapting to tech. Finding a way to marry the two worlds became the catalyst for Carney's app and web-based platform, Fashwire. Pegging itself as a discovery marketplace, Fashwire has provided more than 300 designers—from 33 different countries—a place to showcase unedited collections. The app then allows consumers to gives designers real-time feedback, creating a dialogue that can help both budding and established designers cut down on production costs for less popular pieces, and help inform business decisions for future collections. The platform also meets demands for hyperconnectivity with My Wire, a social network that lives within the Fashwire app. It allows users to shop collections and post personal photos of how they styled the pieces. Designers can also upload mood boards, behind-the-scenes footage, and teasers for future collections.
While juggling her role as Fashwire's Founder and CEO, Carney also sits on the board of Retailer'sUnited, a charity formed in April to help provide financial assistance to retailers impacted by the pandemic. Fashwire has also donated fifty cents per download to COVID-19 relief through their Fashgive initiative.
We spoke with Carney about the app (which ranked number one in the shopping category in the App store this April), navigating the tech world as a woman, and how her ideas are changing the fashion industry.
Marie Claire: How is the Fashwire platform different from other fashion marketplaces?
Kimberly Carney: The greatest difference is that we are designer focused, not retail focused. Fashwire is about nurturing partnerships between brands and their consumers. We give both the designers and our user community the opportunity to have a voice, rather than being a shopping platform that specifically pushes product.
MC: What led you to the idea for Fashwire?
KC: I decided to open up a contemporary clothing boutique in Seattle in the early 2000s. After several years of owning a store, target marketing and behavioral data (made popular by tech giants like Facebook) were being utilized by companies to help project sales, which became a key factor in buying inventory; prior to this, all buying was done based on the previous season's store numbers. I came up with the initial concept for Fashwire in 2014 and in 2018, we launched a partnership with Google that allowed us to reach a widespread audience.
MC: What kind of challenges have you faced in creating this app and how did you deal with that?
KC: At the time, there weren't a lot of people interested in getting involved with a woman-led, tech-driven business. Walking into male-dominated meetings to sell the platform wasn't easy. I could instantly see snap judgements being made. In the beginning, I had to figure out how to do things with little or no money, and most of the time that meant doing things myself. I started reaching out to industry execs for advice and then they would connect me to people within their network. That strategy led to helpful feedback and, often, an investment. I also learned to capitalize on my own expertise, while building up a talented team.

MC: As a successful female in tech, what advice would you give to your younger self?
KC: Always continue to build on your strengths and work at minimizing your weaknesses, trust in your instincts, and choose the path that inspires you. Like many women, I have been unsure of myself at times, but backing my own intelligence and reinforcing my own self-worth has been the key to success.
MC: What does the future hold for the Fashwire app?
KC: We are expanding into multiple verticals including luxury and plus size. We will continue to keep fashion at designers and consumers fingertips, as we have done during the past several months when it's been the most difficult for brands to showcase their collections and sell product.
RELATED STORY
Celebrity news, beauty, fashion advice, and fascinating features, delivered straight to your inbox!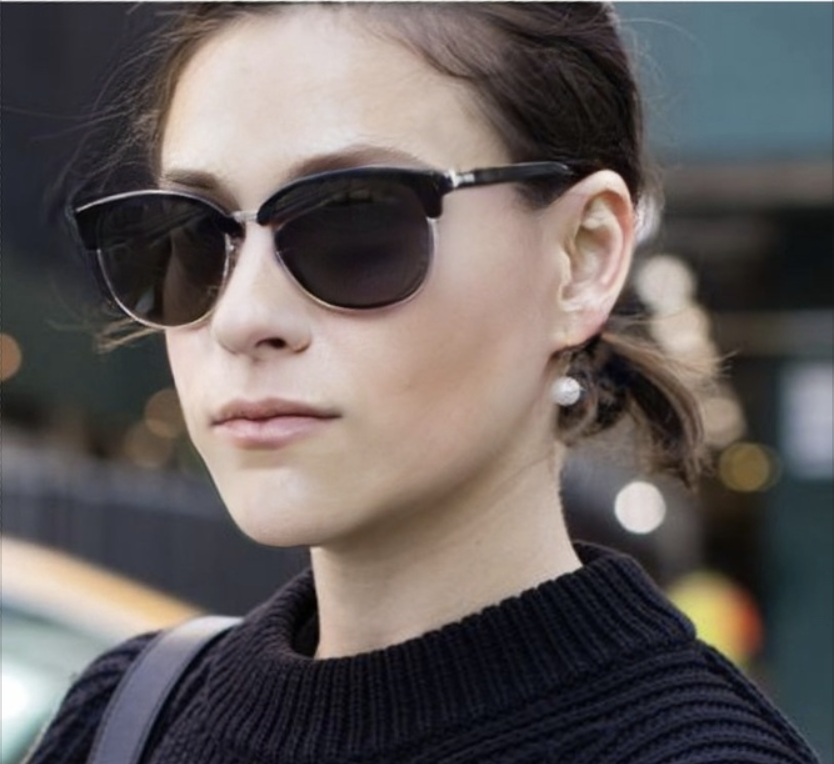 Sara Holzman is the Style Director at Marie Claire, covering runway trends and tracking down the latest finds to buy and wear. When she's not writing about fashion, she pens about the best places to jet-off to. Over her six years with Marie Claire, Sara has reported on the ever-evolving world of fashion— covering both established and emerging designers within the industry. Sara has held fashion positions at Lucky and SELF Magazine and was a regular contributor to Equinox's Furthermore website, where she wrote across their style, wellness, and travel verticals. She holds a degree in Journalism from the University of Missouri, Columbia, and currently resides in Manhattan. Follow her along at @sarajonewyork.