Glee Star Amber Riley Launches Plus-Size Boutique That Sells Out Fast
And we love it!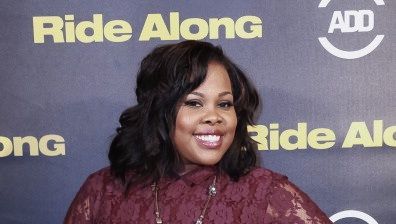 (Image credit: Archive)
With all of this mess concerning body shaming and bounty unretouched photographs, it is refreshing to see how some people don't take notice and continue on with their fashionable selves. Take Glee star Amber Riley — the actress and her sister launched an online plus-size boutique of Amber's own clothes (amazing!) on the site RileylandFashions.com, according to BET. The boutique has already quickly sold out.
Here is what Riley had to say about the online store:
"My sister and I are clothes fanatics and since so many of my curvier fans always express that they like my clothes I thought why not clean out my closet and fill up all of yours," she wrote on Facebook. "The clothes are affordable and most are never worn! There will be an official website coming soon with more than one of kind [sic] clothing and more sizes for you plus size cuties!"
She also has an Instagram account for the store at @riley_landfashions, which has some fantastic, curve-friendly pieces.
So get shopping, ladies!
More from Marie Claire:
The Warmest, Snuggliest Winter Accessories
5 Iconic Bobs That Have Made History