Chanel and Tribeca Are Fighting for Women in Film
The Through Her Lens program is helping change Hollywood, one female-led film at a time.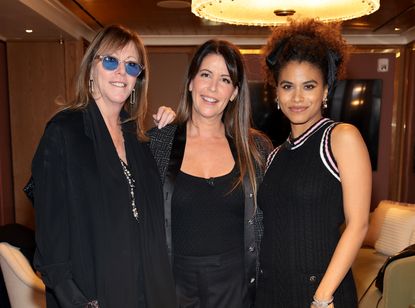 (Image credit: Tribeca)
It's been a celebratory few weeks after Hollywood actors and writers reached a deal to end the second-longest strike in entertainment history. It means better compensation for writers and actors and transparency and consent as AI becomes a more significant part of the Hollywood playbook. But as Tinseltown gets back to work with optimism and airtight contracts between studios, actors, and writers, there's still a long road ahead for women vying for top positions on screen and behind the camera. In 2023, only fifteen percent of women were sitting in the director's chair, and 39 percent of women were cast in leading roles.
"Now, more than ever, we need the perspective, tenacity, and creativity of women storytellers," said Tribeca co-founder and CEO Jane Rosenthal, as she addressed a small group of aspiring women and non-binary filmmakers on Thursday in downtown Manhattan. All gathered under the wing of Chanel and Tribeca's Through Her Lens program. Founded in 2015, the program shepherds women and non-binary writers, directors, and producers through a three-day workshop where they receive mentorship, artistic development, and funding for their female-led projects. The program will soon celebrate its 10th anniversary, a milestone that looks back on its commitment to changing the paradigm for women in film.
"Much of what we do [as women filmmakers] can be very lonely," Rosenthal explains. "I was in my mid-twenties working at Disney and was like, wait a minute, why wasn't I in that meeting? It's like, oh shit, they're talking about stuff in the men's room! So, to gather together, to have friendship and mentorship, to learn and gain strength from each other—from people at the top of their professions or people rising or just starting— that is what Through Her Lens is all about," she explains.
But films with women at the helm won't just mean more films for women, notes filmmaker and advisor of the Through Her Lens program, Patty Jenkins, known for her award-winning writing and directing of Oscar-winning film Monster and the blockbuster hit Wonder Woman. "[Those films] are not a woman's film. That is a film," she says, point blank.
"I sometimes feel like art isn't given its due," said actress Zazie Beets, who spoke alongside Jenkins and Rosenthal on Thursday. "Art is our soul and what gives us the ability to interact and have empathy and communicate that empathy, and that's why filmmaking is such a powerful medium." Since 2015, Through Her Lens has helped kickstart the production of 40 of these films, with eight receiving total funding from start to finish.
Still, Hollywood's male majority continues to have their projects greenlit, financed, and bet on by studios. And in a post-pandemic, post-strike world, budget cuts hit programs dedicated to amplifying underserved voices the hardest. "With more and more disinformation, it's important to tell stories where you can see both sides of things," Rosenthal notes. It makes programs like Through Her Lens even more necessary.
In the past decade, alums have gone on to direct critically acclaimed projects, including A.V. Rockwell's A Thousand And One, Numa Perrier's The Perfect Find, and Nikyatu Jusu's Nanny, and continue to mentor and nurture new generations coming through the program. "I'm excited to see what this group of new filmmakers will do," says Rosenthal. "When Patty [Jenkins] says "'I love this program. These are my people,'" It's like, well, thank you. It's nice to get some validation. But more importantly? I'm excited to see the success of the women coming out of the program and passing it on."
Celebrity news, beauty, fashion advice, and fascinating features, delivered straight to your inbox!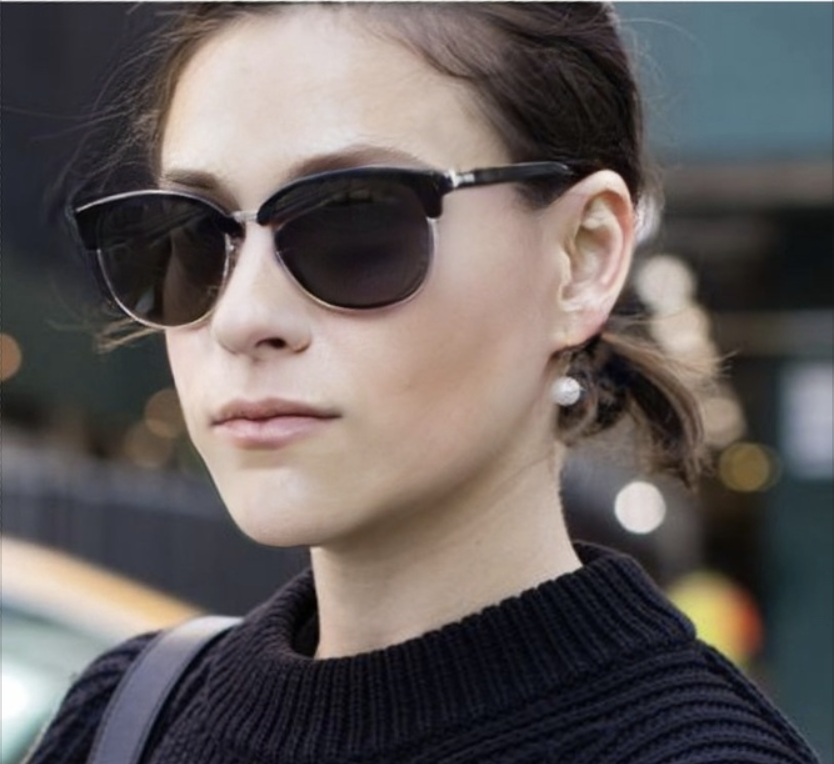 Sara Holzman is the Style Director at Marie Claire, covering runway trends and tracking down the latest finds to buy and wear. When she's not writing about fashion, she pens about the best places to jet-off to. Over her six years with Marie Claire, Sara has reported on the ever-evolving world of fashion— covering both established and emerging designers within the industry. Sara has held fashion positions at Lucky and SELF Magazine and was a regular contributor to Equinox's Furthermore website, where she wrote across their style, wellness, and travel verticals. She holds a degree in Journalism from the University of Missouri, Columbia, and currently resides in Manhattan. Follow her along at @sarajonewyork.