The Best Unconventional Engagement Rings
Badass brides only.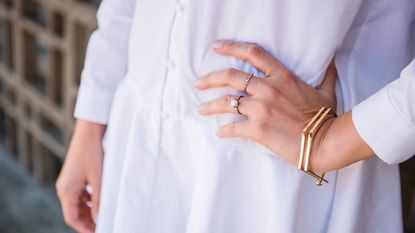 (Image credit: Mauricio Santana)
My friend John is the chicest person I know. Clad in Dior, and always perfectly manicured, I trust his style advice implicitly; from his ridiculously-small Jacqumeus bag to his stingray-finished coffee table, everything about him exudes style and understated opulence. He's rambled for years about his future Margiela engagement ring, and with its asymmetrical band and two half-moon diamonds, it's the kind of ring that could make anyone want to break away from the traditional rock. Unfortunately, the Margiela gem (opens in new tab) itself has been sold out for quite some time—a tragedy!—but more gorgeous, non-traditional engagement rings are available. For you, I went ahead and selected the very best.
Katie Attardo is the Accessories Editor at Marie Claire, covering all things fashion and jewelry-related.