Baby Shower Gifts Moms-to-Be Will Actually Want
She's not a regular mom, she's a cool mom.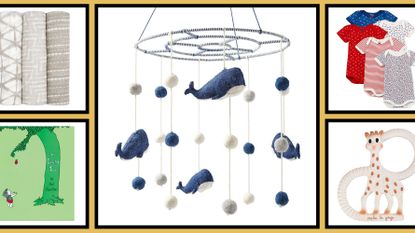 (Image credit: Getty Images)
First comes love, then comes marriage, then comes...the baby shower. A pre-bébé bash that celebrates the mom-to-be, and a chance for the new parents to stock up on a barrage of baby gear. Meaning: You can't show up empty-handed. There aren't really any hard-and-fast rules when it comes to gifting, and witnessing the unwrapping of mundane presents can feel daunting. So why not give expecting couples what they want? I.e. gadgets that will make the first few months of child-rearing just a little bit easier, grant a few extra hours of sleep, and help capture the cutest moments of babyhood. Wanna go big? No problem. Pool together with your girlfriend's to surprise the guest of honor with that state-of-the-art stroller she's been ogling over. Don't worry. We've also got gift ideas for the mom whose expecting baby number two (or three!). Just keep on scrolling for the presents worth spending your hard-earned cash on.