Editors handpick every product that we feature. We may earn commission from the links on this page.
Chic Upcycled Items You Won't Believe Were Something Else Before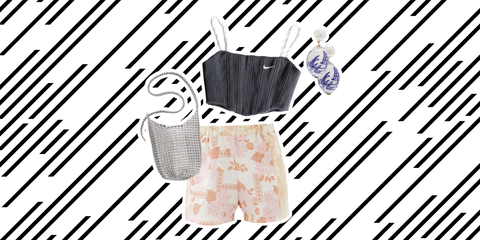 As a fashion editor and a self-proclaimed "hippie in heels," it's always a goal of mine to be a more mindful consumer, especially in the fashion space. But where to start? Shopping my closet and "renting" clothes on demand is a great place to start, but what about that insatiable craving for newness? Having long been a vintage shopper, there something exciting about taking it one step further and buying something that really feels one of a kind, not just an abandoned "great find." Upcycling by definition is "reusing [discarded objects or material] in such a way as to create a product of higher quality or value than the original." This poses the ultimate existential fashion question: Is the repurposed "old" as exciting as the "new"? I say yes, it absolutely can be. Here's a roundup of great upcycled pieces from designers and companies who are driving the idea that preexisting materials can most certainly become shiny new things.
This content is created and maintained by a third party, and imported onto this page to help users provide their email addresses. You may be able to find more information about this and similar content at piano.io