The 12 Best Wallets for Women in 2023
So many great pieces await.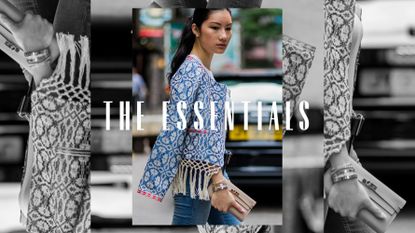 (Image credit: Design by Morgan McMullen and Bridget Burns )
Welcome to The Essentials, (opens in new tab) our weekly series highlighting a must-have classic, key to building a timeless, pulled-together closet.
Wallets are the unsung heroes that keep our day-to-day necessities organized. They hold all of our MIVs—most important valuables—and the trusty accessory doesn't often get the credit it deserves. Think about it: A good wallet protects and guards your IDs, credit cards, commuter passes, etc. from prying hands or eyes, and keeps everything conveniently at hand for you.
The kind of wallet I use depends on what I'm doing that day. Sometimes I'm on the go and reach for my compact and handy cardholder. Other days, I want my jumbo wallet with a million slots that weighs approximately 100 pounds, thanks to all my coins and euros from a trip three years ago. Can't decide where you fall on this scale? I rounded up some cool wallet options that fulfill all your needs for any type of day, below. You'll find every option on this list, from a bright bifold wallet to spice up your neutral wardrobe to designer cardholder options that will turn you into a wallet-obsessed person. Peruse all the options at your leisure, ahead.
Shelby Comroe is the Credits Editor and Fashion Assistant at Marie Claire covering all things fashion and giving credit where credit is due. Check her out @shelbycomroe on Instagram if buying designer handbags is your idea of a retirement plan!