What Khloé Kardashian and Kris Jenner Wear to Work
Early morning wake-ups, pre-planning outfits, and the one piece that makes them feel their best.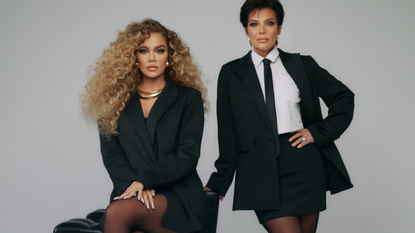 (Image credit: Courtesy of Good American)
Marie Claire Newsletter
Celebrity news, beauty, fashion advice, and fascinating features, delivered straight to your inbox!
Thank you for signing up to Marie Claire. You will receive a verification email shortly.
There was a problem. Please refresh the page and try again.
In our bi-weekly series, we highlight dynamic women—from entrepreneurs and small business founders to CEOs and celebrities—discussing their style ethos, the pieces that empower them, and how they balance life alongside whirlwind careers.
---
When Khloé Kardashian and her business partner Emma Grede first launched Good American, they set out to make really good jeans in an inclusive range of sizes. With that mission accomplished, the two quickly expanded into loungewear, activewear, swimwear, and, most recently, a workwear collection aptly dubbed Bosswear, comprised of classics like blazers, button-downs, and wide-legged pants alongside pieces like shiny bodysuits, leggings, mini skirts, and faux leather separates that can inject more fun into any dreary morning meeting.
To launch the newest size-inclusive collection, Kardashian has also enlisted the help of her mom Kris Jenner. "We're not selecting five pieces and pretending like we're doing something good for the community," says Kardashian. "We're offering every single piece [in the collection] in all size ranges because everyone should be seen, included, heard, and we should all be able to choose what we want to wear and how we want to see ourselves," she says, noting Good American caters to sizes XS to 5XL.
Ahead, we spoke to the mother-daughter duo about what a workday looks like for a member of the Kardashian-Jenner clan, the clothing that makes them feel empowered, and on their newest Bosswear launch.
On Morning Routines:
Kris: I don't really differentiate a work day from a non-work day because I have a body clock that wakes me up every day between 4 and 5 am. I get up and feel like I'm ahead of the game because nobody will call or email me at 4 am—at least not in L.A. I enjoy my coffee, check emails, hop on the treadmill, and do "Pilate" before I get to the office or film.
Khloé: Mom, I love you, but I always tell you this. It's Pilates with an "S." It's not Pilate; it's Pilates.
Kris: It's all in the details, Khloé. Like I told you, life is in the details.
Khloé: It is, babe. My mom raised us to seize the day and take advantage of all the hours we have. I'm up every day at 4:30 at the latest. It's manic mornings. I carpool every morning now that my daughter [four-year-old, True Thompson] is in school, so I do a 5:30 or 6 am workout every weekday to get it in. And then the rest of the day varies from Good American design meetings to filming to other business ventures we have going on.
On Getting Dressed:
Kris: My process is I have a uniform, and I set my clothes out the night before like I'm five years old.
Khloé: You do? That is—oh my God.
Kris: I have to have a whole vision for what my wardrobe will be for the next day. So depending on what we're going to be doing, I make sure that I have everything laid out, and I can roll from one thing to another because the last thing I want to be doing is thinking about what I'm going to wear.
Khloé: Maybe that's what I'm doing wrong. I'm not laying out my clothes the night before because I sometimes fight myself getting dressed in the morning.
Kris: I taught you. I taught you!
Khloé: No, I do it for True. I lay her clothes out the night before, but I should do it for myself.
On Workwear Uniforms:
Kris: My uniform is what I start with every morning, and it's usually a dark-colored bodysuit, a blazer, and either leggings or pants. Khloé, those Scuba suits and that fabric has changed my life. I'll buy two because I know I will wear them so much.
My boots are [also] a big part of my uniform. It's easier for me to be in a boot over a heel, thanks to my hip replacement surgery last year. Today, I'm wearing a pair of riding boots by The Row or my Valentino boots. I've been wearing the same uniform my entire life because it was all about a fabulous legging, a fabulous boot, and a blazer or a cool jacket in the eighties. And so here we are again.
Khloé: There's so much truth in the saying "dress for success." When you look good, you carry yourself well. I try to pick outfits that make me feel confident. That's so personal to who you are, but a blazer makes anyone feel powerful [and look like] they know what they're talking about.
No matter what room you're about to walk into, you can go right in with a blazer. You can dress it up or down. [A blazer] and a bodysuit are my go-tos. Bodysuits hug your body so well, so everything's tailored and tucked in.
On Shopping:
Kris: My shopping philosophy is getting more tailored these days. And simpler.
Khloé: I don't really go by trends because I've learned the hard way that it's so limited. I also know what looks good on my body, and sometimes I'm not as confident in a trend—I just don't feel as good. When I think about shopping, especially for the workplace, I want to keep it simple. A bodysuit and a great suit can be worn so many different ways.
On Redefining Workwear:
Khloé: So many classic workwear brands never were that inclusive in sizing. Options were so limited. So many women were left out of that conversation and were limited to having a particular aesthetic, unable to choose what made them feel sexy and confident.
Kris: Khloé, I am so proud of you and Emma. You guys really rewrote the rules of fashion by putting inclusivity as your top priority. All women deserve to find that perfect-fitting dress, wide-leg trousers, or jeans. And the silhouettes you and Emma have created are perfect, and they look so good on everybody.
Khloé: Thank you. Oh my gosh, someone get me a tissue.
On Empowering Pieces:
Kris: Mine would be my scuba blazer—hands down. I really stand by that, and I love it so much.
Khloé: I mean, I don't want to say the same thing… I love a jumpsuit. I do. I'm a jumpsuit girl. I think a jumpsuit is more of a night-time thing, but you could definitely wear it in the daytime. You feel sexy, and it's a no-brainer. You don't have to think about the rest of the outfit. I love the last pink one Good American did, just because it's pink and it's fabulous and fun. The denim one is cute and comes in a couple of different sleeve lengths, and we just did one in baby pink. It's really, really cute.
On Signature Styles:
Khloé: For me, I would say sexy. I like to be a little edgy. Sexy? It's so much easier when someone else does it for you. Mom, I'm going to describe your style, and you're going to describe mine.
Kris: OK.
Khloé: My mom's style is chic, elegant, and opulent. I feel like I'm watching Dynasty. You give me everything you need to give me, like every inch of you is thought through, and it makes sense. Whereas I don't think about all the details all the time—I'm like, "I just gotta go, I gotta run out the house," but you think about every last centimeter on your body when it comes to making it all tie in. I respect that. I need to put a little bit more effort into myself.
Kris: Well, you could lay it out the night before…
I admire your style because it's edgy, sexy, and stunning. Your style is your own—you take all the pieces you wear and make them delicious. I think you're yummy.
Khloé: My mom comes over and it's like, the bag and the jewels. It's like I'm always dealing with a princess. Or a queen!
Kris: You're the princess. You're always on top of it, and you're constantly pulled together. And you manage to raise two little children, my little grandkids!
This interview has been edited and condensed for clarity.
Shop Khloé and Kris' favorite pieces:
Celebrity news, beauty, fashion advice, and fascinating features, delivered straight to your inbox!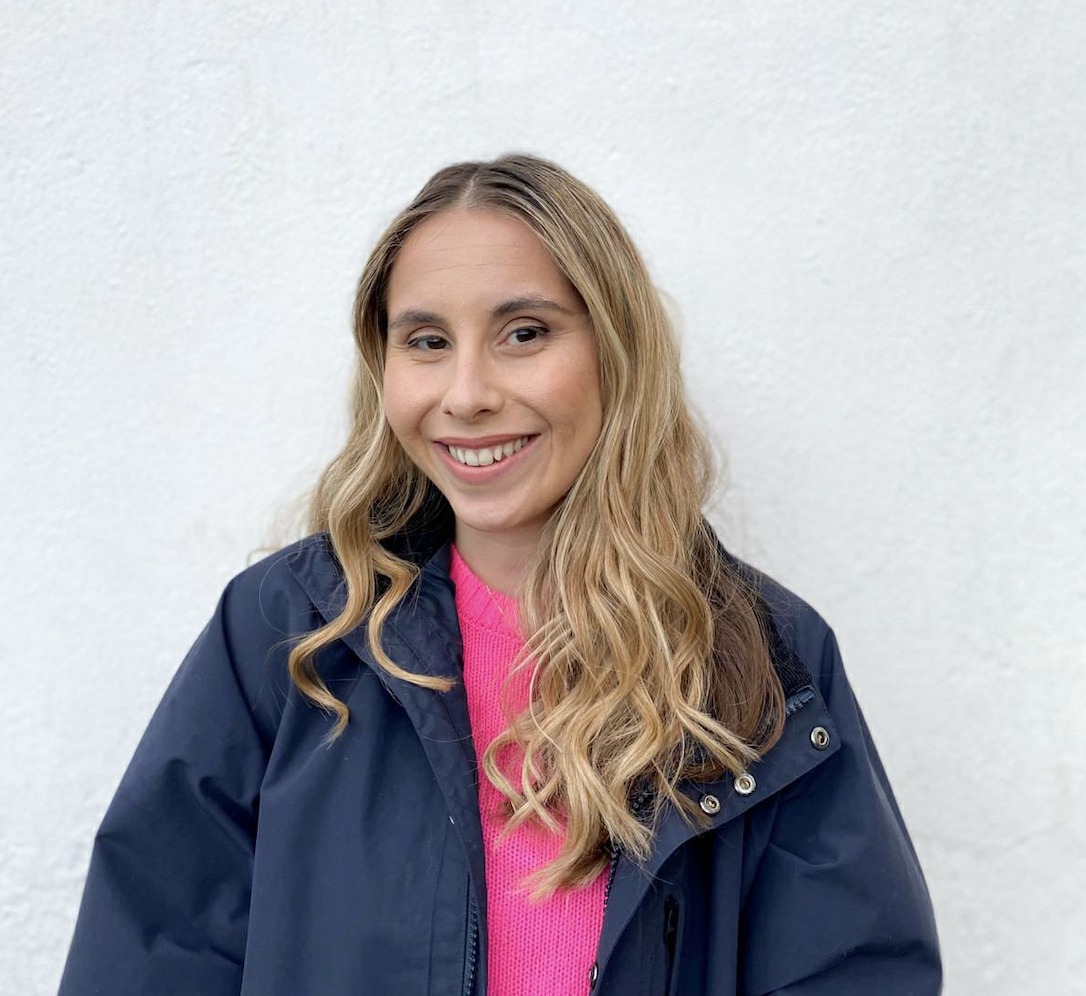 Iris Goldsztajn is a London-based journalist, editor and author. She is the morning editor at Marie Claire, and her work has appeared in the likes of InStyle, Cosmopolitan, Bustle and Shape. Iris writes about everything from celebrity news and relationship advice to the pitfalls of diet culture and the joys of exercise. She has many opinions on Harry Styles, and can typically be found eating her body weight in cheap chocolate.