Small Business Spotlight: Rebel Nell
The women-led business creates social change through handcrafted jewelry.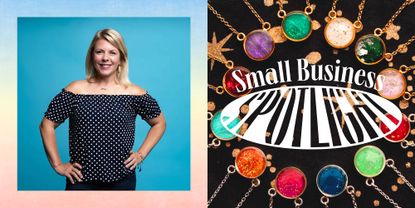 (Image credit: Rebel Nell)
Women running their own companies? We love to see it. In our series Small Business Spotlight, we chat with independent fashion entrepreneurs about their journey to be-your-own-boss status. Here, tips for raising funds, developing a marketing strategy, navigating social media, and more—straight from women who have done it themselves.
---
Being a jack of all trades is par for the course for many small business owners. The same goes for Amy Peterson, the founder of Rebel Nell jewelry, who often works in the stock room and changes lightbulbs in her Michigan storefront. "The life of an entrepreneur," quips Peterson. Jokes aside, the long hours and multiple hats are worthwhile when Peterson thinks about the women in the Rebel Nell community and her jewelry start-up's core mission to build a program that can provide jobs and resources to underserved women, ultimately setting them up for long-term independence.
After landing her first dream job career in the male-dominated sports world and experiencing the overwhelming feeling that the odds were inherently stacked against her, Peterson felt moved to help other women who felt disempowered—on all levels. The message was amplified as she initiated conversations with the women living in the shelter adjacent to her Detroit apartment. "I listened to these women, and I got to know their journeys and stories, realizing a few wrong steps and lack of support was often the biggest hindrance to their success. I wanted to help my neighbors," she explains.
Taking their conversations to heart, Peterson developed the business plan for Rebel Nell, a workforce program and jewelry company that provides employment and equitable opportunities to women in the Detroit shelter system, offering these women roles as creative directors, designers, and customer service experts, while partnering with programs that provide resources like financial training, housing assistance, and health resources.
We spoke with Peterson about running a female-owned and operated small business with the goal to break down barriers and help equip, empower, and employ women in their communities.
On Starting From Scratch:
We started as a self-funded company. It was why I had to keep my day job initially, and then we did a pitch competition in 2013 and won. We won $1,800, but that was huge for us. It was huge. We took those wins, turned them into jewelry, and turned that into $5,000, which was amazing. Since then, we've taken on angel investors and impact investors. We took on an equity partner and benefited from the PPE loan for small businesses. We're in a heavy growth year with many metrics to hit, and we're seeking more funding to help us increase sales.
On Finding Capital:
You must find that unique investor who wants a return on human well-being, not just financial capital. They're increasing, so I'm optimistic about where the world is going. But when we started, we were a square peg trying to fit into a round hole. I remember hiding my pregnancy at an investor meeting because I was like, "Oh God, there's no way anyone will invest in me. I'm a social enterprise, let alone pregnant. Are you kidding?" But those are the things that you have to think about as a woman looking for investors. It can be a lot of pressure.
Being a social enterprise also has so many challenges. I think about 2016; it was challenging for us because we're so focused on the customer and the women we serve. That was when we were all in, in terms of resources, and there were intense personal struggles for every member of our team, from stabbings to shootings to gangs to homelessness. Employees had to stay at my place or had to stay at the shop. I remember leaving work often to put gas in cars for employees who ran out on their way to the store or running out to rescue someone from a bad situation. It was so much so that I didn't spend a single minute on the business.
I quickly realized if we don't have a business, we can't provide employment opportunities for anybody, so we needed to focus on the company and growing the brand. Now we partner with non for profits and other services to provide professional resources when a company member might need them.
On Evolving as a Leader:
I'm always a work in progress; part of the evolution is bringing on more innovative and talented people. It's a weird shift when you've been involved in every aspect of the business from the start (including changing the lightbulbs!). I'm the person who sees a gap, and I'm like, okay, I'm going to fill that gap. But now, we're getting people in place, and I'm letting go of some of these responsibilities and making sure I'm effectively articulating what needs to get done. People don't have the institutional knowledge when they're coming in, so communication is really where I'm striving to be better as a leader.
On Taking Risks:
I hate when people ask me, "Is there a balance?" I don't believe in the word balance. I'm still scared to this day. If you're not afraid as an entrepreneur, something's not right. Some days I want to throw in the towel, and there are others where I'll have the most incredible high and get the best email or opportunity. Every day is an unknown rollercoaster ride, but I love adventure.
Marie Claire email subscribers get intel on fashion and beauty trends, hot-off-the-press celebrity news, and more. Sign up here.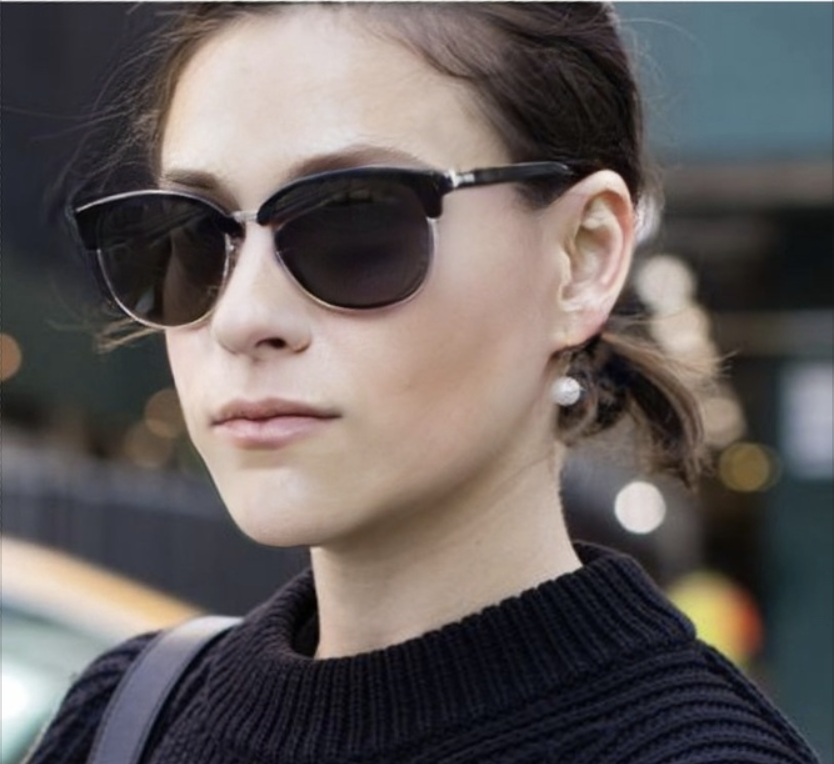 Sara Holzman is the Style Director at Marie Claire, covering runway trends and tracking down the latest finds to buy and wear. When she's not writing about fashion, she pens about the best places to jet-off to. Over her six years with Marie Claire, Sara has reported on the ever-evolving world of fashion— covering both established and emerging designers within the industry. Sara has held fashion positions at Lucky and SELF Magazine and was a regular contributor to Equinox's Furthermore website, where she wrote across their style, wellness, and travel verticals. She holds a degree in Journalism from the University of Missouri, Columbia, and currently resides in Manhattan. Follow her along at @sarajonewyork.