I've Been a Fall Girl My Entire Life, But I'm Finally Embracing Summer—These Are the 30 Items I'm Eyeing
I'm starting out with the basics.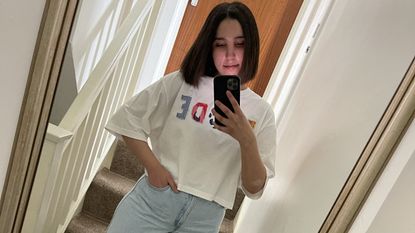 (Image credit: Humaa Hussain)
Most Coveted is a new shopping series sharing our editors' curation of the must-know items they can't stop thinking about.
For as long as my memory serves, I have preferred fall over summer. Dressing in cozier pieces has just been my jam, so shopping for a summer wardrobe is always, well, a challenge. I live in London, where we hardly ever even see the sun, but we've been lucky these past two years and had very warm summers (ahem, 2022 heatwave). To avoid any warm-weather dressing FOMO this year, I went ahead and made an entire itinerary of my summer travel plans. I did not, however, factor in that I basically only own sweaters.
I need all the help I can get, so I'm starting from the top. Between browsing new arrivals, bookmarking my favorite street style looks, and taking recommendations from my lovely fellow editors, I feel like I can see the light. I've added an abundance of linen, chic but comfortable sandals, a swimsuit (or two), and beauty products to my cart. Take a look at my 30 warm-weather picks below.