I'm a Neutral Lover, But These 30 Spring Picks Are Inspiring Me to Switch It Up
These color trends are too good to miss.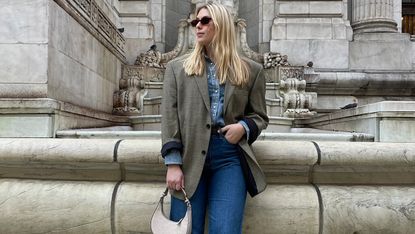 (Image credit: Natalie Gray Herder)
Most Coveted is a new shopping series sharing our editors' curation of the must-know items they can't stop thinking about.
When it comes to my personal color palette, my comfort zone tends to range between denim blues, creamy whites, and classic black pieces—especially during winter. But with spring weather finally showing face in New York City, I'm inspired to switch things up and test out a fresh batch of seasonal trends. (Yes, bolder colors are included.) Across the runways and throughout the city streets, rosette accessories, red and butter-yellow hues, and ruffled chiffon fabrics are being spotted a mile a minute, and I need to take part. After spending far too much time scrolling the internet, I've narrowed down my findings. Keep scrolling to shop the 30 items that will add a bit of fun to my otherwise basic wardrobe.