The 12 Best Swimsuits For Big Busts in 2023
Say goodbye to your worries about beachside wardrobe malfunctions.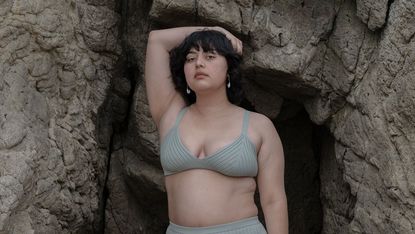 (Image credit: deta-nyc.com)
Marie Claire Newsletter
Celebrity news, beauty, fashion advice, and fascinating features, delivered straight to your inbox!
Thank you for signing up to Marie Claire. You will receive a verification email shortly.
There was a problem. Please refresh the page and try again.
I love swimsuits: I've tried just about every style, and I get a lot of joy out of experimenting with different textures, patterns, cuts, and swimwear brands. However, my D-cup breasts do not always cooperate with my love for this notoriously skimpy corner of the fashion world, and many of my favorite swim tops end up relegated to the back of a drawer, only ever seeing the light of day when I'm tanning in solitude in my backyard. I'm a Leo, however, and love to wear my cute clothes proudly in public, so it's become my mission to track down the all-time best swimsuits for big busts.
After all, the last thing I want to do when I'm out and about is worry about whether everyone in sight is about to get a glimpse of a nipple. And whereas I used to feel like my bust limited the array of styles I was able to take advantage of, I've come to realize that people with big busts can enjoy a number of swim styles without feeling self-conscious—all you need to know is what to look out for and what occasions you'd like to wear them for.
To uncover all the tips and tricks for finding a swimsuit for big busts, I spoke to swim experts and founders who've spent hours upon hours thinking about the topic. With their advice—and with our round-up of the tried-and-true best swimsuits for big busts—you can spend more time having fun and flaunting what you've got, and less time worrying about a wardrobe malfunction.
What To Look For in Swimsuits for Big Busts
Swimsuits tend to be made from stretchy, water-wicking fabrics that accommodate movement—but that doesn't mean they're all equally suitable for people with large busts. Some are thicker and more supportive than others. Valentina Suescun, designer at luxury swimwear brand ONEONE agrees, "Customers with large busts should look for swimsuits made with supportive and stretchy fabrics such as spandex or Lycra. Additionally, swimsuits with a lining or additional layers can help provide more support and coverage." Lining is also helpful for women with darker nipples, which may show through an overly thin fabric that's not properly lined.
Chantal Levesque, founder and designer of SHAN, adds that women with large busts should also look for bikinis and one-pieces that utilize "a high percentage of elastane," which she explains "adds support while being stretchy and offering comfort no matter the movement or activity done."
Both Suescun and Levesque agree that full-coverage swimsuits are ideal for women with big busts who plan on swimming, diving, or playing beach sports while donning their suits. Suescun says that higher necklines, such as halter-style tops, "can provide more support and coverage," and Levesque notes that front-crossed styles also work well for covering one's curves. The latter does, however, recommend styles like bandeaus or triangle tops, which provide less coverage and are more likely to slip down or otherwise fall out of place—especially if you're swimming in the ocean or running.
Underwire is a source of dread for many bra-wearers, but for others (like me), underwire is an absolute must for both bras and swimwear. In fact, Levesque calls it "priority number one" for women with large breasts looking for maximum support, and Suescun agrees, calling underwire a "key feature" in supporting large busts. While the latter acknowledges that it can be uncomfortable for some, she explains that this feature "can provide additional support and shaping for people with large busts—but it is a personal preference."
An overlooked yet crucial component of swimsuit shopping—particularly for people with large busts—is the quality of the suit's straps. Suescun stresses that wide, adjustable straps are of the utmost importance, seeing as thin straps "may not provide enough support for people with large busts," in her words. Adjustable straps also play a huge role in ensuring the best, most supportive, and most personalized fit for the wearer.
Finding the Right Fit
So you've scoped out the fabric, checked for underwire, analyzed the cut, and found the right straps. As you're standing in the dressing room or unwrapping your newly arrived package, your next question is whether that new swimsuit truly fits right, or if you need to swap out for another size.
"If the bust stays at the correct level—meaning it is not falling lower—then it fits properly," explains Levesque.
Suescun adds, "A properly fitting swimsuit for someone with a large bust should provide enough support and coverage without causing discomfort. The swimsuit should fit snugly but not be too tight, and the straps should not dig into the shoulders."
And above all? Suescun reminds us, "The most important thing is to feel comfortable." As the adage goes: Your clothes (swimsuits included) are meant to fit you—not the other way around.
The Best Swimsuits for Big Busts
Meet the Experts
Valentina Suescun is the designer at ONEONE Swim. She is currently based in Colombia.
Chantal Levesque is the founder and designer of SHAN, a luxury swimwear brand based in Montréal, Canada. Her award-winning brand, founded in 1985, was established upon the premise of creating luxury, ready-to-wear swimwear, lingerie, and accessories using localized production methods and high-quality raw materials.
Celebrity news, beauty, fashion advice, and fascinating features, delivered straight to your inbox!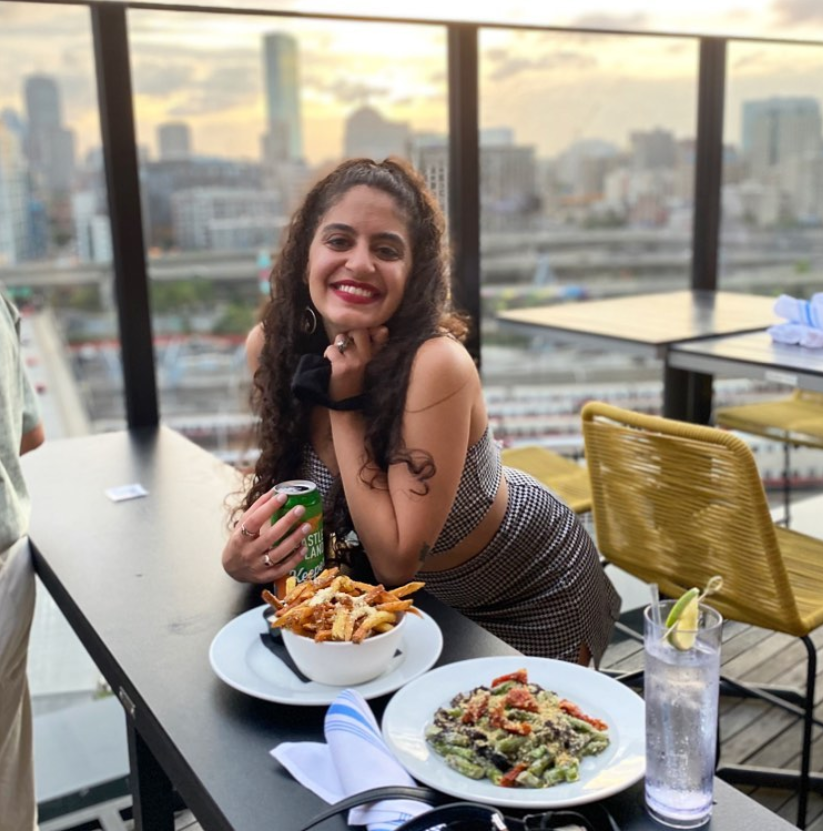 Gabrielle Ulubay is an E-Commerce Writer at Marie Claire and writes about all things beauty, sexual wellness, and fashion. She's also written about sex, gender, and politics for publications like The New York Times, Bustle, and HuffPost Personal since 2018. She has worked extensively in the e-commerce and sales spaces since 2020, including two years at Drizly, where she developed an expertise in finding the best, highest quality goods and experiences money can buy. As a film school graduate, she loves all things media and can be found making art when she's not busy writing.