The 8 Best Coffee Carafes of 2022
Plus, an expert breaks down the differences between glass and thermal carafes.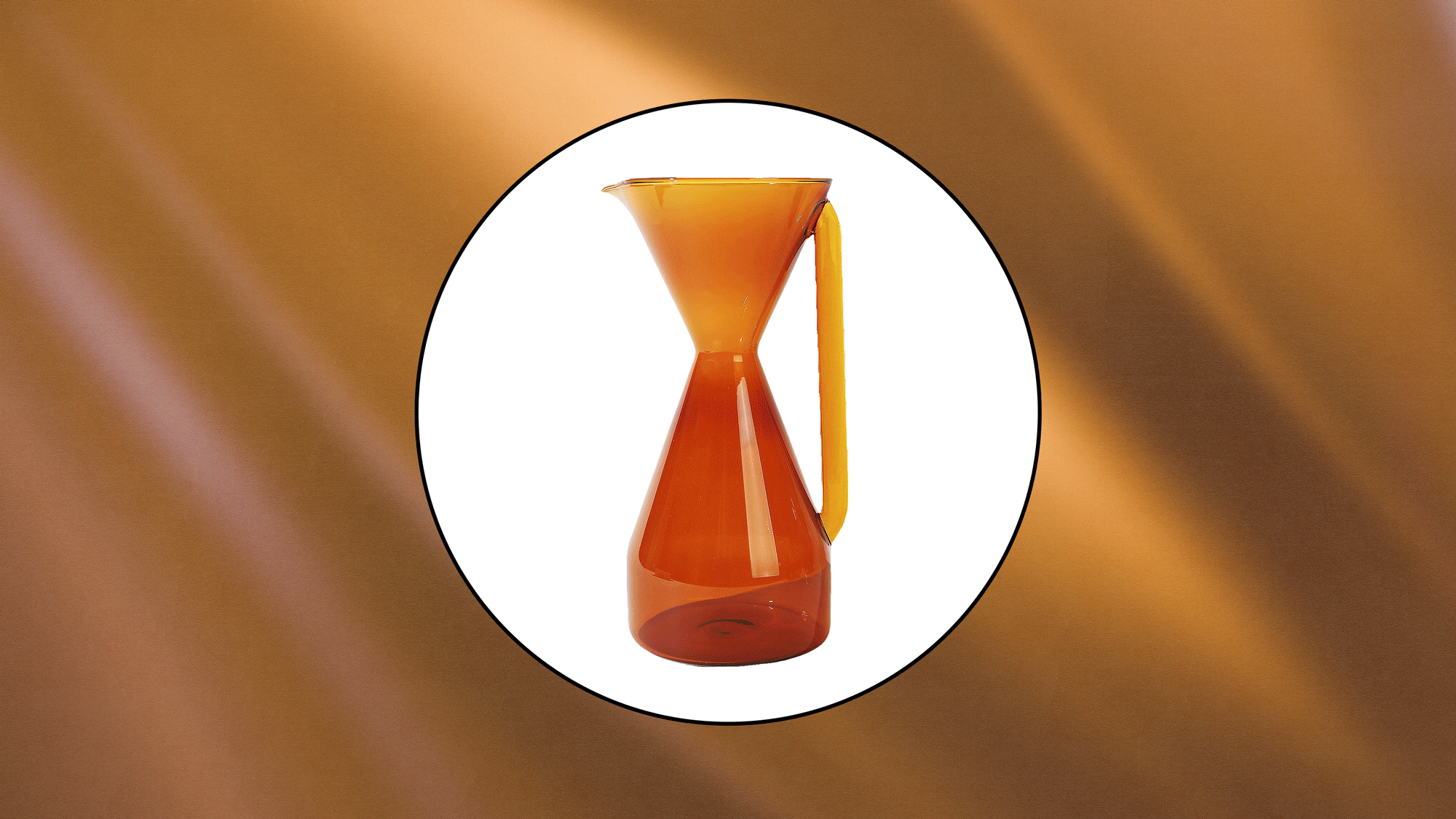 (Image credit: Future; Brittany Holloway-Brown)
Marie Claire Newsletter
Celebrity news, beauty, fashion advice, and fascinating features, delivered straight to your inbox!
Thank you for signing up to Marie Claire. You will receive a verification email shortly.
There was a problem. Please refresh the page and try again.
I'm going to let you in on a little secret: I never knew how important a coffee carafe was until now. I'm prone to using whatever my mom used, which was just your basic coffee pot we drank from. But, because I'm officially an adult with my own apartment, I've decided to invest in the finer things in life—and that means finding the best coffee carafes on the market.
Turns out, the internet has a lot of opinions about what exactly makes a good coffee carafe a great one. So, I turned to Kat McCarthy—a Specialty Coffee Association Authorized Specialty Coffee Trainer and Professional Level Barista who serves as the New York Training Manager for Lavazza—for all of my questions. Below, McCarthy breaks down exactly what you (and I) should be looking for when shopping for coffee carafes. Happy brewing!
What Is a Coffee Carafe?
Starting off simple here. "A coffee carafe is simply a container or pitcher used to store brewed coffee; generally every automatic drip coffee maker comes with a carafe to brew your coffee into," McCarthy explains. "Carafes can also be used separately to serve coffee to a group, keep your coffee warm after brewing, or used with a different style of coffee brewer—such as an Aeropress or [a] pour over. Some carafes, such as Chemex drippers, are both a carafe and a hand brew method in one."
Types of Carafes
Turns out, there are two main types of coffee carafes: glass carafes and thermal carafes, which McCarthy explains are made from double-walled or vacuum-sealed stainless steel." Like most things, choosing one or the other comes with a slew of advantages and disadvantages. It really depends on what you're looking for and your specific needs.
Glass Carafes
What Are Glass Carafes?
Think of glass carafes as the slightly less fussy carafe option. They're easier to keep clean, for one, and McCarthy notes that they "often pour more neatly," too. Pus, she notes that they "may be cheaper" than thermal options. However, glass coffee carafes don't stay warm on their own or retain heat, so you'll need to pick up either a hot plate or a separate burner to keep your coffee hot, which McCarthy says "can lead to a burnt taste." Plus, they're easy to break. However, McCarthy does say that there are double-walled glass carafes available that do "provide a small amount of extra heat retention," despite it not being the same as a thermal option.
Best Glass Carafes
Best Pour-Over Glass Coffee Carafes
Chemex® Pour-Over Glass Coffee Maker with Wood Collar
This classic pour-over-style glass coffee maker from Chemex can easily double as a carafe once you've finished brewing your next cup. It's a time-tested tool that comes with a stylish (and safe!) insulated wooden handle for easy transport from your kitchen to your table. While it doesn't heat up coffee on its own, the heat-resistant glass makes sure that you don't burn yourself as you use it. "The Chemex Pour-Over w/Wood Collar makes "the" coffee. Granted, it's more work than pushing a button but every drop of coffee is worth it," gushed one reviewer on William Sonoma's site.
Best Cute Glass Coffee Carafes
Available in two colors—a bright, burnt orange and a smokey gray color—this tall glass carafe can hold up to six cups of coffee. It's also compatible with most paper and metal coffee filters for easy brewing, and will look cute on your kitchen counter even when you're not using it to fuel up your entire day. Plus, every part of it can be put in the dishwasher, so you won't get stuck having to hand-wash the entire thing after every use.
Best Glass Coffee Carafe for Two People
Blue Bottle Coffee Carafe
You already trust Blue Bottle with all of your lattes, chais, and drip coffees—why not trust them with storing your at-home coffees, too? This simple glass carafe from the cult-favorite brand is the result of a partnership with Kinto, a Japanese homeware brand. It holds 18 ounces—which equals out to a little more than two cups—so it's great if you live alone or with one other person. It's designed to fit under your dripper for easy access and storage, too.
Best Double-Walled Glass Coffee Carafe
Fellow Stagg Double Wall Coffee Carafe
This double-walled carafe from Fellow is designed to keep your hot drinks hot for longer. It's made from hand-blown glass, and has garnered over 200 five-star reviews on Amazon. It measures just seven inches in height, making it great for small apartments or kitchens. It even has two dots on its side so that you can estimate how many ounces have been used. One shopper who rated it four stars also noted that "one odd quirk is that it feels too small for 3 people, but too big for 2 people."
Thermal Carafes
What Are Thermal Carafes?
Unlike glass coffee carafes, thermal alternatives can "retain heat without an external source," says McCarthy. This in turn keeps flavors tasting better for longer. Along with being more durable than glass ones, thermal carafes also keep your cold coffee drinks colder on their own, too.
However, they're sometimes not as cute as the glass options are. Plus, they may be harder to keep clean because you can't see inside, and sometimes are pricier. McCarthy also prefers thermal carafes because "the constant heat from a burner under a glass carafe usually leads to a perfectly brewed coffee developing a burnt taste." To keep your coffee tasting its very best, McCarthy says that she "still hope to use any brewed coffee in a thermal carafe within one to two hours for the best quality and flavors."
Best Thermal Carafes
Best Top-Rated Thermal Coffee Carafe
Cresimo 68 Oz Thermal Coffee Carafe
This silver and black coffee carafe from Cresimo covers all your bases: It looks like all of the classic carafes from your favorite hotel, holds just enough coffee or tea to feed your entire office, and has racked up over 11,000 five-star reviews on Amazon. Reviewers say that it keeps drinks hot for hours, which is great if you're either a slow drinker or if you just love to have more than one cup throughout the morning or afternoon.
Best Thermal Coffee Carafe For The Entire Family
Hastings Collective Thermal Coffee Carafe
This vacuum-insulated thermal carafe is slightly larger than others on this list, measuring in at 40 ounces, which is the equivalent of five cups. If you're someone who drinks coffee and tea, you'll be pleased to know that it has a strainer inside so your tea can seep to its maximum potential. The insulated design guarantees that anything you put in it will maintain its temperature for longer than it would in a glass carafe, including cold brews or hot drinks.
Best Thermal Coffee Carafe for Coffee or Tea
Lafeeca Thermal Coffee Carafe Tea Pot
This cute thermal coffee carafe is available in eight different colors, including pink, red, and teal blue. It can hold up to four cups of coffee and is outfitted with a handle that will stay temperature-controlled so you won't burn yourself and a slip-proof silicone base. Plus, it has an easy-pour button to keep spills at bay. With nearly 2,000 five-star reviews on Amazon, it's clear that shoppers agree. One reviewer noted that this little pot is "great for a small kitchen & it really keeps coffee hot!! Love it!!"
Best Easy-to-Clean Thermal Coffee Carafe
Hastings Collective Thermal Coffee Carafe
This 50-ounce thermal coffee carafe from Hastings Collective is great for hosting because it holds nearly seven cups of coffee. Available in three colors, including a sleek matte black, a light gray, and a classic silver, this carafe has garnered just shy of 600 five-star reviews on Amazon. "This carafe is perfect to brew my pour over coffee into and keeps it warm for hours," wrote one five-star reviewer. "Looks great on my counter and it's super easy to clean."
Meet The Expert
Kat McCarthy is the Training Manager for the Northeast US with the Lavazza Group. She has been with the company since 2017, training thousands of local staff and baristi on the proper technique and artistry of brewing coffee. She is certified by the Specialty Coffee Association at the professional level in Barista Skills and Brewing, and in 2022 became an Authorized SCA Trainer.
Celebrity news, beauty, fashion advice, and fascinating features, delivered straight to your inbox!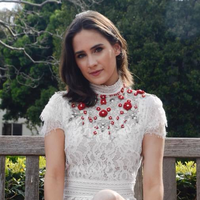 Julia Marzovilla is the E-Commerce Editor at Marie Claire, where she covers everything from the latest beauty and fashion launches and sales to celebrity outfits and news. She also creates shopping guides that span every vertical on the site. Prior to joining the Marie Claire team, she contributed similar shopping stories to sites such as Bustle, InStyle, The Zoe Report, Who What Wear, and STYLECASTER. In her spare time, Julia can be found creating shopping guides for all of her friends, spending too much money on yet another pair of black boots, and cooking in her far-too-small kitchen.