A Few of My Favorite Things: SoulCycle's Julie Rice
A look at what some of our favorite friends are loving right now.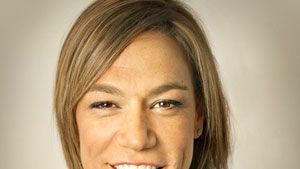 (Image credit: Courtesy of SoulCycle)
A great part of this job is meeting and working with cool and interesting people in fashion, beauty, and fitness. I always want to hear about what they're loving these days, you know being tastemakers and all! This week we talked to SoulCycle (opens in new tab)co-founder Julie Rice. SoulCycle is the spinning phenomenon (opens in new tab) sweeping New York and soon heading out west to California and hopefully more locations across the country soon. It's the most addicting fitness class I've done in years. Seriously. I wanted to see what Julie's into for her own workouts and post-spin living. Here are a few of her favorite things!
"I always wear Free City sweatshirts (opens in new tab) to and from a workout. They're super cozy!"
"While I'm working out, I wear soft vintage cotton Aviator Nation t-shirts (opens in new tab) and Nike capri running tights (opens in new tab). Ours say SoulCycle down the leg."
"When not riding at SoulCycle, I wear Nike Air Max (opens in new tab). They feel like bedroom slippers during a run!"
"I always use Serum Oleo Relax by Kerastase (opens in new tab) after I shower. I love what it does to my hair!"
"I've been wearing Lancôme Flash Bronzer Anti-Age (opens in new tab) and I'm loving it for summer!"
"I always work out in a SoulCycle signature skull bandana (opens in new tab)."
Let us know who else you'd like to hear from in this column!