The Marie Claire Challenge: Power Up Your Life!
Are you ready to change your life for good? Welcome to the smart woman's guide to becoming slim, strong, motivated, and focused in 12 short weeks.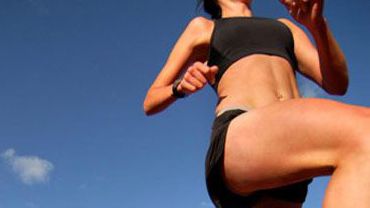 (Image credit: Myles Dumas)
We called in Jillian Michaels, the smartest, baddest, tough-love trainer out there—you've seen her on The Biggest Loser—to create your plan for success. Her secret: Not only does she reshape your body, she helps you reshape your thoughts so you're focused, you're motivated, and there's no falling back into fat-producing patterns. When Michaels is your coach, failure is not an option.
HOW IT WORKS
For the next three months, we'll give you a complete success tool kit:
flexible eating plans, exercises that get you out of the gym quickly, and—the secret that most plans leave out—strategies that employ your mind to help you motivate, focus, and transform. With this program, you could lose 5 to 8 pounds a month—that's 15 to 24 pounds by March. This isn't a lose-it-fast-then-gain-it-back scheme; this is the plan that works for life.
Every week, click on all the essential components of your success plan: Your Workout Plan, Your Food Plan, Log It, and Motivate Me.
Enter the Giveaway-A-Day every day for great prizes. On January 1st go back to enter for a New Balance 8000 elliptical trainer, worth $900, or a one-year Gold's Gym membership, worth $600.
About your trainer: Jillian Michaels
Jillian Michaels not only gets in her clients' faces, but also stays in their minds, so every time they think about making a bad choice, they know how to talk themselves out of it. Michaels knows how you feel (and what your excuses are!). She was once an overweight kid and teenager (age 13 and 155 pounds), and dropped the weight by eliminating junk food, white bread, and taking up martial arts. She didn't lose the final 10 pounds until she started doing calorie math and making sure she consumed less than she burned—the cornerstone of the food plan she offers here. Find out more about Michaels, her philosophy, and her successes at jillianmichaels.com.
Celebrity news, beauty, fashion advice, and fascinating features, delivered straight to your inbox!