Editors handpick every product that we feature. We may earn commission from the links on this page.
13 Ruth Bader Ginsburg–Inspired Gifts For the Feminist In Your Life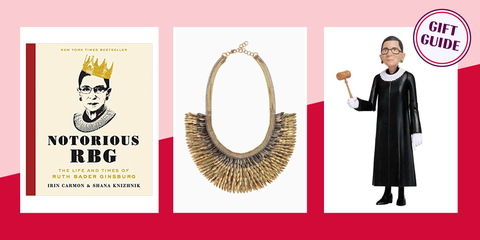 Design by Morgan McCullen
RBG, how I love thee. The tough-but-tiny Supreme Court justice has been shaping America for decades, but it wasn't until recently that the pioneering woman started getting all of the love and respect she deserves. If you already know and admire Ruth, you'll obsess over all of these items; if you aren't as familiar with the powerhouse prepare for some major inspiration. Then, select a gift for all the justice-loving women (or men!) in your life.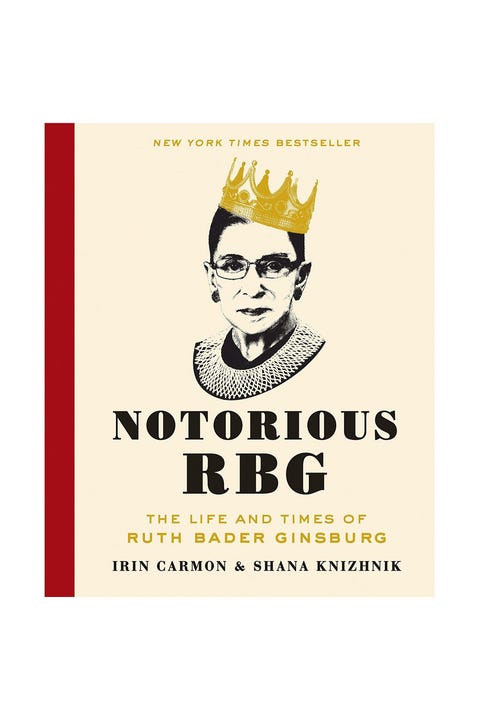 An RBG Book
Notorious RBG, $16
The item that started all the Ruth Bader Ginsburg mania and a must-read for any RBG stans or fans in the making. Bundle with Ruth's memoir, My Own Words, for the ultimate gift.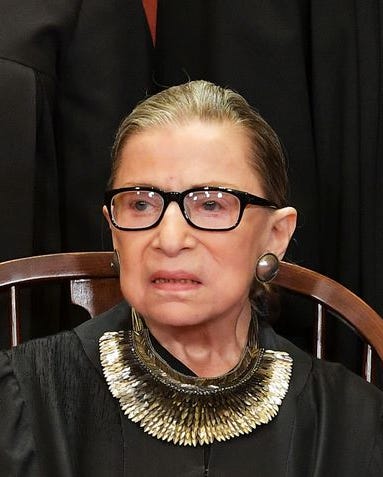 An RBG Necklace
Stella & Dot Pegasus Necklace, $198
Ruth Bader Ginsburg went viral after the newest SCOTUS image was shared. We know her look was an entire mood, and this Stella & Dot necklace will give you a judge-worthy look too. Still available to shop, it's a worthy talking piece at your next party.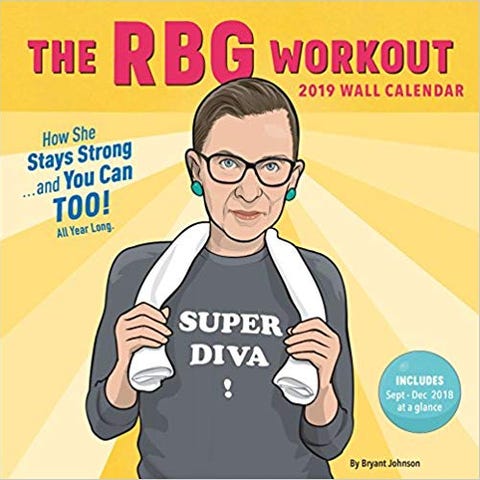 An RBG Calendar
The RBG Workout Wall Calendar, $10
SHOP IT

Can you think of a better way to keep track of your to-do list and be inspired daily? Sure, it keeps track of the passing days, but it also offers fitness tips because fighting the patriarchy takes brains and muscle.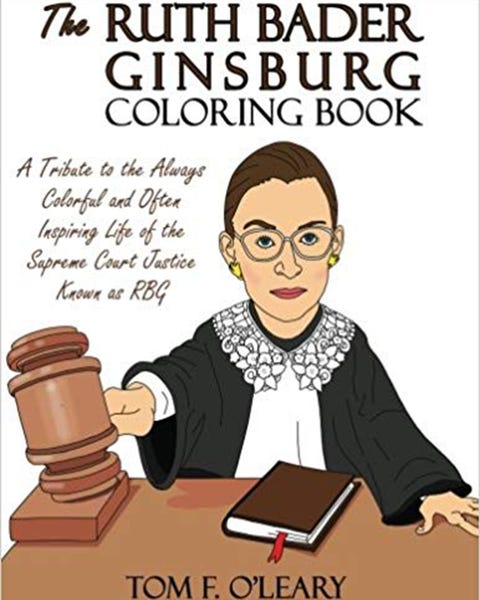 An RBG Coloring Book
The Ruth Bader Ginsburg Coloring Book, $8
The benefits of coloring are plentiful. Add some serious woman power and you have a relaxing and uplifting activity for every time you need a break for this news cycle.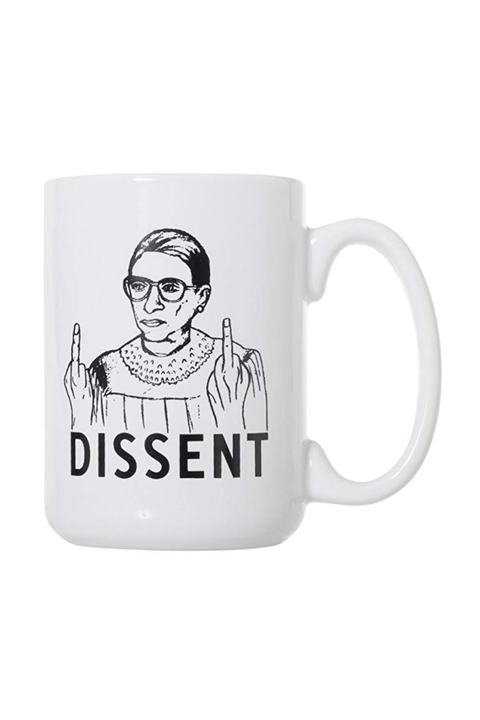 An RBG Mug
RBG Dissent Mug, $15
Don't talk to me until I've had my coffee—or until I want to talk to you. Whatever vibe you're going for, this dissent mug is the perfect way to take your morning caffiene.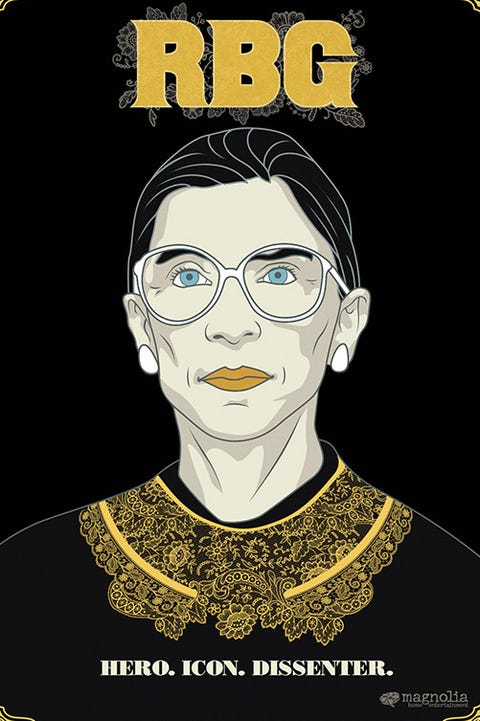 The RBG Documentary
RBG, $10
SHOP IT

You may be asking yourself where did this badass woman come from? The documentary RBG will answer all your questions...and make you fall in love with Ruth even more.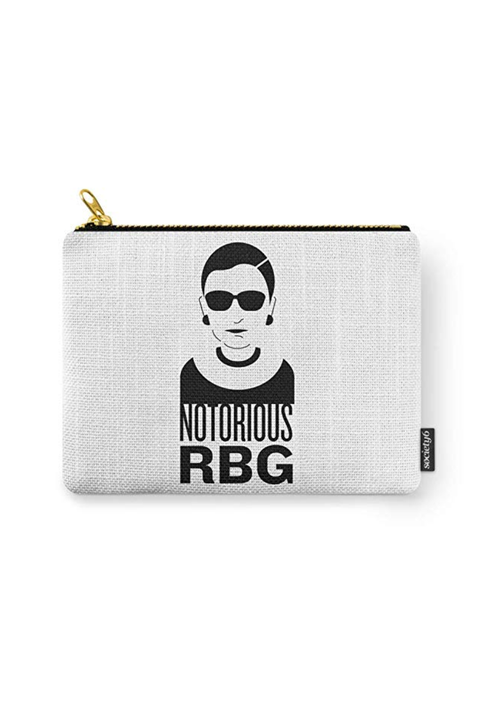 An RBG Pouch
Notorious RBG Pouch, $17
We're pretty sure you can't make it to the SCOTUS if you're disorganized. Keep everything in order with one of these pouches. They come in three sizes so you can stash and store everything from charger cords to makeup to an iPad without a problem.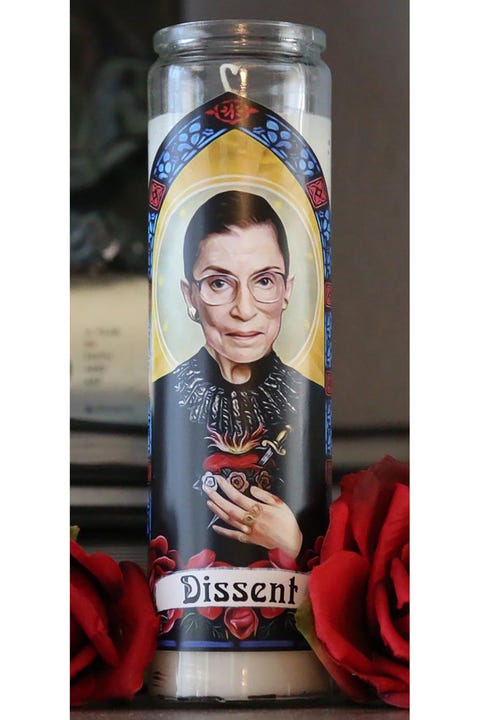 An RBG Veladora
Patron Saint of Dissent Candle, $13
Sometimes you just need a little reminder of our mission as women. This Ruth veladora (a.k.a. devotional candle) is the perfect way to keep some RBG energy around.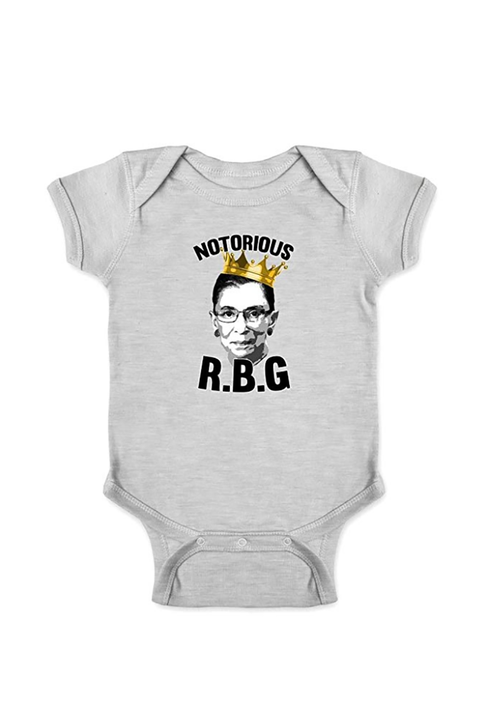 An RBG Onesie
Notorious R.B.G. RBG Supreme Court Political Infant Bodysuit, $8
SHOP IT

Start 'em young! It is never too early to teach the little one in your life about confidence, equality, and the power of Ruth.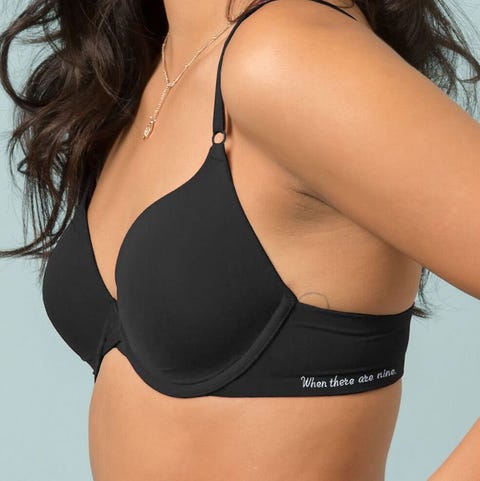 An RBG-Inspired Bra
Harper Wilde Notorious RGB Edition of the Base Bra, $45
This limited-edition bra featuring a Ginsburg quote is kind of amazing. "When there are nine" (a reference to RBG's response to the question of when there will be enough women on the Supreme Court) is stitched into the side as a reminder that women still have a long way to go...but we're kicking ass on our way there. Learn more about the epic bra here.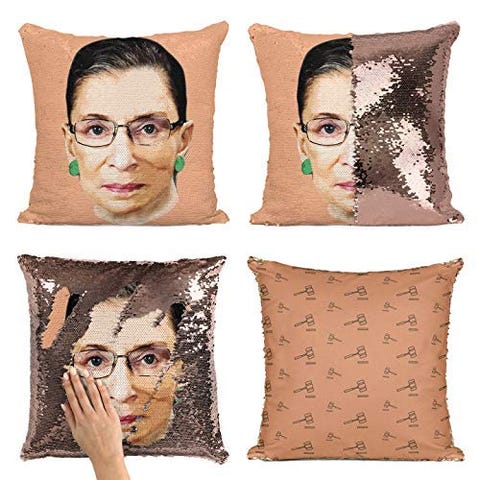 An RBG Throw Pillow
Bad Bananas RBG Mermaid Reversible Flip Sequin Throw Pillowcase, $22
SHOP IT

Picture coming home after a long day, putting on your favorite show to binge, and then snuggling up with your RBG pillow. Sounds pretty glorious. Perfect for those times you can't sit still, too, because these sequins are addictive and oh so fun. The reverse side features little gavels. Adorable.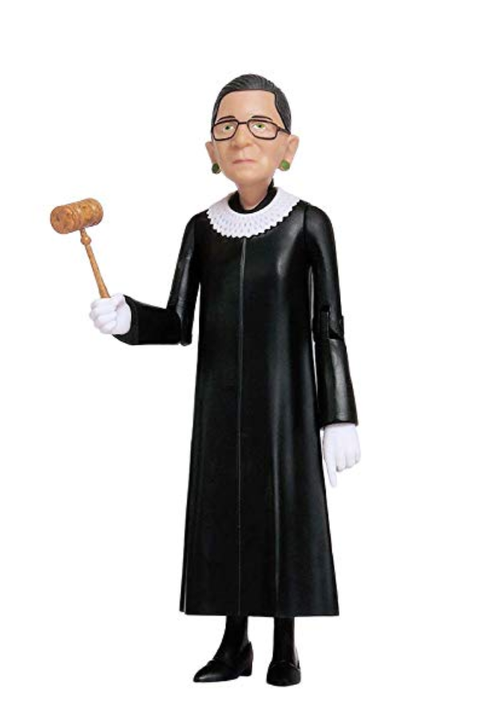 An RBG Action Figure
Real Life RBG Political Action Figure, $60
SHOP IT

Not all heroes wear capes, my friends. Splurge on an RBG fan with one of these limited-edition action figures of Ruth herself. I mean, how great would this be on your co-worker's desk?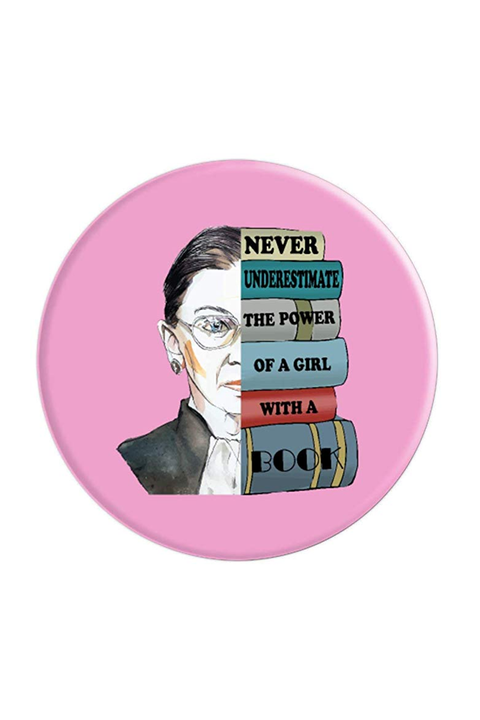 An RBG PopSocket
PopSocket, $15
Let RBG inspire you all day whilst helping you hold your phone. The quote "Never underestimate the power of a girl with a book" completes the accessory, making it a win for book lovers and RBG lovers alike. There is also a version that says "Women belong in all the places where decisions are being made" so feel free to pick your poison.
•••
For more celebrity news, beauty and fashion advice, savvy political commentary, and fascinating features, sign up for the Marie Claire newsletter.
This content is created and maintained by a third party, and imported onto this page to help users provide their email addresses. You may be able to find more information about this and similar content at piano.io