Editors handpick every product that we feature. We may earn commission from the links on this page.
Cute Desk Accessories to Make WFH More Enjoyable
Step away from the couch...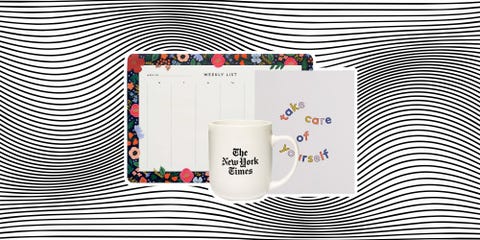 Design By Morgan McMullen
Within a matter of days, coffee tables became desks and hoodies became an acceptable form of office attire due to the COVID-19 pandemic. The transition from heading to an office everyday to working from home hasn't been easy, especially when there's no physical separation between the latter anymore, but carving out a sacred space to do work (and work only!) can make a major difference in work-life balance...and sanity. After you've created a special workspace beyond the couch, accessorize with these cute desk accessories, below, to spark joy in these unpredictable times. After all, it's really about the little things.
This content is created and maintained by a third party, and imported onto this page to help users provide their email addresses. You may be able to find more information about this and similar content at piano.io