Emma Watson Laughs to Support Turkish Women
Giggles for a cause.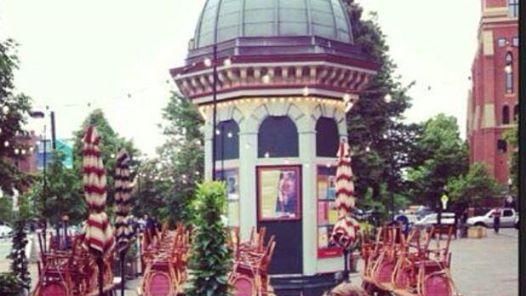 (Image credit: Archives)
Laughter may be the best medicine, but deputy Turkish Prime Minister Bülent Arınç doesn't seem to think so when it comes to women. In a recent speech, he stated that women should not laugh in public in order to preserve their chastity. Rightfully so, women, as well as men, everywhere lashed out in response to Arınç's insane expectations. Twitter and Instagram feeds have been filled with photos of laughing women (in public spaces) since his comments were made, oftentimes alongside hashtags #direnkahkaha and #direnkadin, which means #resistlaughter and #resistwomen.
And it wasn't just Turkish women who were pissed off. Harry Potter star Emma Watson is the latest join in the cries of outrage. But instead of a cry, it was more of a chuckle. Watson posted the photo above of her mid-laugh attack at a restaurant on her Twitter this week to show her solidarity with the women of Turkey. The tweet included the hashtag #laugh and a link to The Guardian's story about women all around Turkey responding to the Turkish politician's speech with photos of public laughter. With her substantial following of nearly 14 million Twitter followers, she's helping to spread the message at a rapid pace: the tweet already has 18 thousand retweets and over 23 thousand favorites.
Watson's response is only fitting given her new role as a Goodwill Ambassador for UN Women, where she's working with the Entity for Gender Equality and The Empowerment of Women. This is likely just the first of a longstream of efforts on behalf of Watson to improve conditions for women worldwide.
Diana is a producer at ELLE.com. She previously wrote for MarieClaire.com. Diana is a Syracuse grad and a Chicago native, and therefore a pro at dealing with cold weather. She's also an Anglophile, which means she love all things British—especially Downton Abbey, London, and Will and Kate (and Prince George!)