The Internet Is Having a Meltdown Over Brexit
Social media users are responding by laughing through their tears.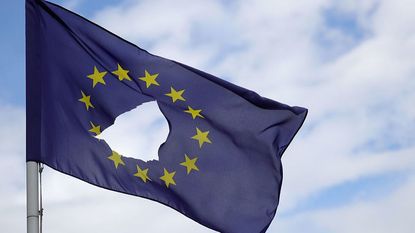 (Image credit: Getty Images )
On June 24, 2016, the people of Britain woke up to a brand new, unsteady world. In a stunning upset, the UK voted to leave the European Union, making it the first country in history to exit the EU. The results of the referendum, 52% Leave and 48% Remain, reflected a country that was cataclysmically divided on this important issue.
The results of Brexit in the ensuing hours were immediate and intense. At one point, the British pound fell 11%, hitting its lowest point since 1985 (it has since rebounded somewhat to 8%). Prime Minister David Cameron resigned, announcing that he would hold the post for three months before a new conservative leader took over in October. Scottish First Minister Nicola Sturgeon said Scotland would be seeking to leave the UK, given that Scottish voters overwhelmingly voted to remain in the EU.
#Brexit dominated social media, where users responded to the crisis with the Internet's characteristic blend of dark humor and sardonic wit.
The primary topic of conversation was the plummeting pound:
This is 50 cent or as we like to call him In the UK 10,000 pounds pic.twitter.com/FD7dfXWCqdJune 24, 2016
See more
Just bought an apple and the guy gave me my change in SHILLINGSJune 24, 2016
See more
Coming soon to Thorpe Park: the value of the pound pic.twitter.com/HtsSXMeqTkJune 24, 2016
See more
First images released of design for new £1 coin. pic.twitter.com/iqXQ4FMbCNJune 24, 2016
See more
It's not too bad, I just found a quid on the train platform pic.twitter.com/PvReuueeguJune 24, 2016
See more
Followed closely by the fact that Scotland was very likely to jump ship:
U.K. leaves EU. Scotland may leave UK. And to think it all started with the One Direction break up.June 24, 2016
See more
Concerns over the fate of the EU passport were high:
Fingers crossed this works... pic.twitter.com/YVW1jwmjUaJune 24, 2016
See more
How do I tell them?? #Brexit pic.twitter.com/6Y7hRIKINiJune 24, 2016
See more
There was some resentment toward the elderly, given that people over 50 made up the predominant portion of the Leave vote:
The older generation has voted the future for the younger generation... pic.twitter.com/neaquLKdTsJune 24, 2016
See more
And bit of David Cameron mocking, of course:
Planning a getaway this October? A million seats from £9.99. Book by midnight #Brexit #EUref #DavidCameron #Cameron pic.twitter.com/27rJ8iPz8FJune 24, 2016
See more
Holy shit, they replaced David Cameron with a cat. pic.twitter.com/0r7KouIHW1June 24, 2016
See more
But the majority of people are just angry, embarrassed, and hurt:
Rest of world: don't do anything crazy plzUK: fk u we used to own u watch this*does backflip*money falls out of pockets*cracks head openJune 24, 2016
See more
does anyone fancy rioting in the streets because honestly lads I am bang up for rioting in the streetsJune 24, 2016
See more
Live scenes from the channel tunnel #EURefResults #EUref #referendum pic.twitter.com/Sece2n4yxrJune 24, 2016
See more
Follow Marie Claire on Facebook for the latest celeb news, beauty tips, fascinating reads, livestream video, and more.
Marie Claire email subscribers get intel on fashion and beauty trends, hot-off-the-press celebrity news, and more. Sign up here.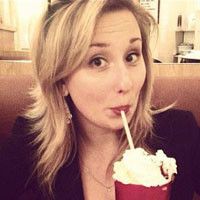 My writing has regularly appeared in The New York Times, The Paris Review, Salon, VICE, Guernica, The New York Observer, BuzzFeed, Cosmopolitan, Seventeen, Esquire, Elle, Harper's Bazaar, and many more publications.

I was previously the Senior News Editor at Best Life Online and the Viral Content Editor in the Newsroom of Hearst Digital Media. My portfolio consists of a vast and diverse body of work that includes personal essays, lifestyle articles, breaking news posts, and viral content. My areas of expertise, however, are Russia, sex and relationships, and mental wellness.