Hillary Clinton Talks 'Unexpected' Partnership in New Book
Find out what surprised Hillary Clinton.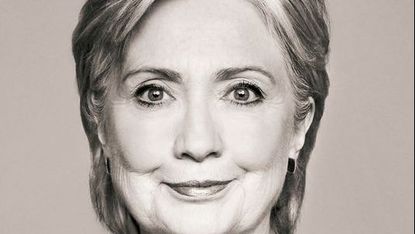 (Image credit: Simon and Schuster)
In Hillary Clinton (opens in new tab)'s forthcoming memoir, the former secretary of state candidly discusses what she describes as the "unexpected" partnership forged with President Obama.
In an excerpt from (opens in new tab)Hard Choices (opens in new tab), which hits shelves June 10., Clinton wrote, "These years were also a personal journey for me, both literally (I ended up visiting 112 countries and traveling nearly one million miles) and figuratively, from the painful end of the 2008 campaign to an unexpected partnership and friendship with my former rival Barack Obama."
Tensions between Clinton and Obama ran high during the 2008 Democratic primary, with the two candidates squaring off during debates and trading jabs on the campaign trail. According to Clinton, she was not expecting to join Obama's cabinet nor form the kind of friendship she did with the commander in chief.
"I've served our country in one way or another for decades. Yet during my years as Secretary of State (opens in new tab), I learned even more about our exceptional strengths and what it will take for us to compete and thrive at home and abroad," she added. Clinton wrote that she had to make many difficult choices throughout her tenure (opens in new tab), but deciding to serve her country was not one of them.
Earlier this week, Clinton was spotted in Chappaqua, New York (opens in new tab), where she's lived for 15 years, marching in the small town's Memorial Day Parade.