Is There a Wrong Way to Propose?
A young woman recently emailed me about her boyfriend who proposed to her during sex.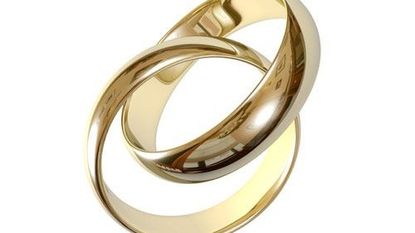 (Image credit: Alex Shebanov/istock)
A young woman recently emailed me about her boyfriend, who proposed to her in a strange (in my opinion) way.
He proposed to her during sex. Now, I do have a friend who blurted out "I love you" during sex, and that turned into a yearlong relationship against his will (I guess he figured he had to make a commitment at that point).
My fear for the young woman is that men in the throes of passion are not always rational...or sane. I suppose you could make the argument that he's linking "love" with "sex" — or does he only feel he "loves" her during "sex"?
Now, the young lady (another red flag is that both are only 21) told me that her boyfriend later iterated that he was serious and that he wants to get married.
Perhaps I'm too traditional, but I think a woman should have a story to share with her friends, family, and children about the day her husband proposed to her. Overplanning can be detrimental, but a proposal should reflect that the guy has thought about it — and that usually means it ends up as a special moment.
I know I will drive myself crazy going over different scenarios and cheesy ideas when it comes time for me to propose (sometime far off in the distant future).
I was talking about some of my favorite proposal stories with some friends, and a person in our group piped up: "I love proposal stories," she said whimsically. Like a wedding day, is "proposal day" something a girl has dreamed about ever since she was little?
Here are three of my favorite proposal stories:
My Older Sister

My brother-in-law proposed to my older sister near his parents' house in the Pennsylvania countryside while they walked their dog in a snowy field. It was a fitting location, as their wedding shared a countryside theme: It was outdoors with horses and wagons and pumpkins in October...kinda like that storytelling scene in Disney's Legend of Sleepy Hollow — minus the headless, sword-wielding ghost, of course.
My sister said the dog actually blessed the union in his own way. As my brother-in-law knelt and began his proposal, my sister noticed the dog squatting and going number two right at the same time.

My Younger Sister

My little sister is getting married this October, and her fiancé proposed to her in a tiny park in TriBeCa in NYC. The park is the center of an inside joke between the two of them because every time they walk by it, they mock the word "park" on the sign in front of it because it's about ten feet by ten feet.
Usually, there are riffraff skateboarders skating through the little park, and the night my sister's fiancé proposed was no different. The kids often throw little jabs at my sister's fiancé: "Get outta here, suit!"
But the night of the proposal, after my sister accepted, the skateboarders clapped and congratulated them, which sounded a lot like an '80's comedy movie to me. At least on this night they were all friends.
My sister's fiancé then took her to meet us at a surprise dinner — he had arranged for our whole family to travel to be at dinner when she walked in, and she cried as soon as she saw us. You know it's good when there are tears of joy.

My Friend John

My friend John was hurt in one of our soccer games, so he stayed home for a few days from work. He made good use of his time, hanging a bunch of framed photos of him and his live-in girlfriend on the wall in their hallway. She had been asking him to do it for weeks, of course.
When she got home, she was happy to see that he had done a great job hanging the photos but asked about the space that he left in the middle of all the pictures. He said, while pulling out the ring, "Well, that one is for our wedding photo...if you'll marry me."
I thought this was a great/smooth proposal, although my friend later accused John of learning of it from Maxim magazine when he told us how it went.
Do you agree with me on my thoughts about proposals? Do you think that the young lady I mentioned should be skeptical of her boyfriend's proposal because of how he did it? Does it really make a difference, or am I too traditional? What's the best proposal story you've ever heard?
Follow me on Twitter: twitter.com/richravens