Is Finding a Soul Mate a Legit Reason to Divorce?
A man and a woman are happily married -- to other people -- when they meet accidentally, and innocently, and fall in love.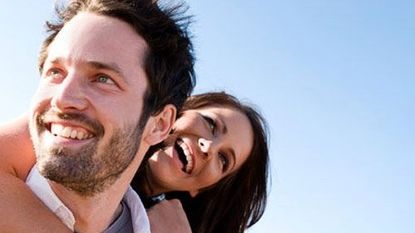 (Image credit: Brent Holland/iStockphoto)
It's a story big enough to fashion a novel out of.
A man and a woman are happily married — to another woman and another man — when they meet accidentally, and innocently, at their children's pre-school. They immediately hit it off. They — and their spouses — quickly become friends, all four of them. They and their kids begin to share dinners, holiday celebrations, even vacations. But the man, John, can't stop thinking about Carol, the woman who is not his wife. They get each other's jokes. They finish each other's sentences. Carol and he seem to talk, move, and even think alike. But his marriage isn't unhappy. And neither is Carol's. It's just that in each other, they found a connection that superseded all others they'd ever experienced.
So what is John to do? Does he stay in his marriage and honor his commitment to his wife, or experience the pain of not being able to spend the rest of his life with Carol?
Eventually, after wrestling with his feelings for a long time, John invites Carol to a bar in their neighborhood … and tells her he's fallen in love with her. She jumps up and leaves — only to rush back in five minutes later to confess she feels exactly the same way.
John and Carol were married over the weekend — and The New York Times covered the wedding (opens in new tab) in their Vows section.
"The part that's hard for people to believe is we didn't have an affair," Carol told Times reporter Devan Sipher. "I didn't want to sneak around and sleep with him on the side. I wanted to get up in the morning and read the paper with him."
She went on, "He said, 'Remind me every day that the kids will be OK.' I would say the kids are going to be great, and we'll spend the rest of our lives making it so. … We're going to have a big, noisy, rich life, with more love and more people in it."
John, for his part, noted that he never believed in the idea of a soul mate before he met Carol.
Wow. Thoughts anyone?