What Your Neighborhood Says about Your Dating Vocabulary
A new interactive map reveals the funny words that people most commonly use to describe themselves, depending on what part of the country they live in.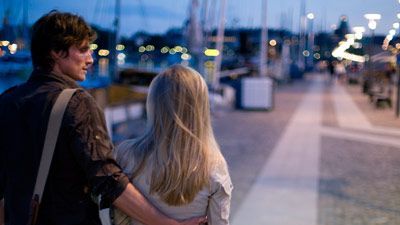 (Image credit: Henrik Trygg/Johner Images)
All sorts of factors influence what we're likely to say about ourselves in an online dating profile — we often mention what we do for a living, what kind of activities we like, our favorite authors and musicians. But it seems the place where you live can subconsciously affect what you say in your online dating profile, too. And the ways that people describe themselves online often reflect as much about what part of the country they're from as it does about them.
For proof of that, check out this interactive map of the United States (opens in new tab) created by a Manhattan-based artist and programmer, R. Luke DuBois. He joined 21 dating sites — Match.com, LavaLife.com, PlentyofFish.com, Chemistry.com, OkCupid.com, Nerve.com, eHarmony.com, SinglesNet.com, PerfectMatch.com, FriendFinder.com, Great-Expectations.com, AmericanSingles.com, Date.com, ChristianMingle.com, Gay.com, BlackSingles.com, JDate.com, Amor.com, AsiaFriendFinder.com, Alt.com, and CollarMe.com — to gain access to nearly 20 million personal profiles in order to do a statistical analysis on the words that people were using to describe themselves.
Why?
As explained to WNYC (opens in new tab), after joining Match.com in 2008, DuBois became interested in the glorified ways that people presented themselves online. He also found that if he altered small details of his profile (in order to indicate, for example, that he lived in one neighborhood as opposed to another), he'd start hearing from a completely different set of people. This led him to start paying a lot of attention to the words people used in online dating profiles ... and his interest grew to the point that he decided to gather data to see what people's words might say about them.
He found that plenty of cities and neighborhoods lived up to their stereotypes: New York City's most frequently used online dating word, for example, is "now" — not surprising for a city full of impatient, hard-charging people who always want to be up on the latest news and trends, and insist on having it done yesterday. (Or at least by now.) But in L.A. — the city where so many people go in the hopes of hitting it big on the big screen — "acting" was the unusual word that was most used.
More fun facts, by city:
If you want to find out what wacky things people in your area are saying, check out his map.