Four Acts of Chivalry Women Love
Sure, we can take care of ourselves, but that doesn't mean we don't melt for these old-fashioned acts of chivalry.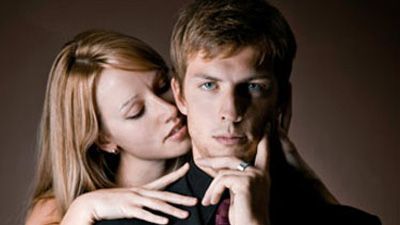 (Image credit: Valentin Casarsa)
We can pay our own way and put on our coats just fine by ourselves, thankyouverymuch — but sometimes we're still suckers for a dash of old-fashioned chivalry on a date. We asked the ladies of Marie Claire Ask & Answer (opens in new tab) — Marie Claire's online Q&A community for dating, sex, and relationship advice — for the old-fashioned habits that make them take note. The little gestures to try tonight:
1. Open the door. raceygirl says this polite act isn't limited to just opening the door for her — "I love the door being opened, but it's nice when he opens it for older people or children too." No need to walk 20 paces ahead of her to open every single door, but if you get there, open it for her, and make sure you don't let it slam on the elderly couple walking behind her. Selective manners don't go over too well.
2. Ladies first. iowaczechartist writes, "If a man is walking with me and he lets me go inside first or is guiding me through a crowd, his hand gently touching the small of my back TOTALLY HAS ME AS LIMP AS A WET RAG." Why does it make her weak in the knees? "He is protecting me, guiding me, but not smothering me — that is the sign of as true gentleman." Many Answerology ladies echoed that sentiment, so men, add "hand on the small of the back" to your dating repertoires, please.
3. Act like you care. Answerology member cinders717 says, "I love it when a man is concerned if I am not feeling well, and that he encourages me to take care and eat enough. I love when he makes sure to remind me to take gloves on a cold winter day." Don't quarantine her or call the paramedics every time she sneezes, but a tissue would be nice. She can take care of herself, but your lady also wants to be taken care of a little — whether she needs it or not.
4. Give her a hand. snowbear08 says "Taking my hand and helping me up steps, hills, rocks, uneven terrain" makes her melt. You might love those four-inch pumps she's wearing, but they don't do so well on cobblestone or sprinting through a patch of grass, so lend a hand when the situation calls for it.