My Best Friend Stole My Brother
When writer Susan Shapiro introduced her brother to her close friend, she had no idea she'd lose them both.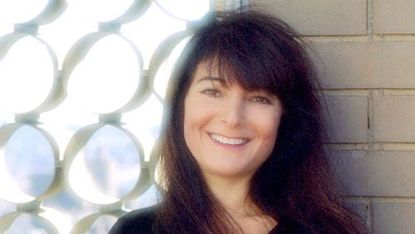 (Image credit: Dan Browstein)
We met the day I replaced her.
Monica was a 26-year-old Wasp quitting her job as a New Yorker assistant to work on a novel. I was a 22-year-old Midwesterner escaping Jewish-princess-hood, enthralled to inherit her $20,000-a-year magazine gig. We were both tall, broad-shouldered brunettes with big mouths and big feet. When I heard her father was the acclaimed novelist Richard Yates, I begged for details.
"What was it like, having a Midwest doctor dad?" Monica countered.
She became my close friend and mentor. When I ogled a sexy staffer, she said, "Already tried him; he's a loser." Reading my essay on culture shock, she said, "Kind of trite. Send it to my editor at Cosmo." Overjoyed by my first national publication, I gave Monica the red blazer and pink scarf Mom had sent me for my birthday.
To my surprise and fascination, Monica trashed my penchant for all-black clothes, lefty politics, and suffering poets, rebelling against the poor artistic types she grew up with. After a few rejections and a fire (which destroyed the only copy of her manuscript), she forgot fiction and soon sneered at any male in torn jeans reading The New York Review of Books. We became the perfect man-hunting team: Any guy in a suit was hers; any bohemian with a tormented soul was mine. It seemed that all she wanted was the opposite of her twice-divorced, chain-smoking, inebriated father.
She took me to parties with the literati and introduced me to her father's agent and Larry David, his biggest fan, who soon after parodied my 25th birthday party on the Seinfeld episode "The Stakeout." I finally got to meet her dad, too. Alas, it was at the hospital just before he died at 71. His obit said emphysema; she blamed it on a lousy life.
I learned Monica's taste for conservative men was no fleeting phase when I accidentally fixed her up with my brother Brian, 17 months my junior. To celebrate becoming a surgeon, Brian booked a room at the Plaza (pointedly not crashing on my futon, as if to say, "I'm a man now") and picked Les Miz and Sardi's. He read only medical texts or Penthouse, while Monica was a bookworm five years older than him. But to make a living, she'd gone to nursing school and begun working in a hospital, so considering that she enjoyed sharing gross details of gall bladders, heart attacks, and meningitis like my brother did, I figured they'd be pals. They could talk diseases.
Monica arrived at my apartment for dinner overly made up in a blue silk dress. Brian wore an oversize suit, looking like Tom Hanks in Big. They barely spoke, except to trash my boyfriend Aaron's liberal idiocy for handing a homeless guy 5 bucks. At midnight Brian said he'd put Monica in a cab uptown. Aaron and I took the subway downtown. "No chemistry at all," we agreed.
Four days later, they called from the Plaza, where they'd been since Saturday. They — as in Brian and Monica. She told me how virile he was. Yuck! I couldn't bear our usual boy talk when the stud was my little brother. "He has your thin lips," she said. It got worse. "How would you like me as a sister-in-law?" What?! Aaron had played commitment-phobe for six years. But within two months Monica moved to Michigan sporting a big diamond ring like my mother's. I felt left out, like I'd lost both Monica and my brother to each other.
At their wedding, Monica waved a scarf as she and Brian were bounced up and down in raised chairs to the hora. At the edge of the dance floor, Monica's 8-year-old niece, Emily, looked at me like I was a fascinating alien. "Where are you from?" she asked.
"Michigan. But I moved to New York."
"My Aunt Monica's from New York but moved to Michigan," she said.
"Brian's my brother."
"Hey, like Freaky Friday — you guys just switched lives!" Emily proclaimed.
I saw Monica, her face lit with glee, and all of a sudden everything seemed mystical and meant-to-be. She'd helped launch my career. How cool something I'd done gave her such joy. After too much champagne, it appeared that we'd exchanged destinies in order to both get our dreams. Actually, after Aaron and I wed and I sold two memoirs, I was sure I got the better deal. I started a novel about Monica and our dual transformations.
Meanwhile, Monica had four kids, emulating Mom's trio of boys and one lone girl, and becoming the kind of daughter my mother always wanted. Visiting home, I couldn't find my photographs or books amid cribs, Barney toys, and pictures of Monica's offspring, whom my parents fawned over. "I could use more grandchildren," my dad said, like he was placing an order.
At 40, having failed to get pregnant, I became resentful. Especially when my sister-in-law, the fertility goddess, had her last child, 9-pound Abraham, at 45. I felt edged out, like she'd stolen my place, and I was horrified I was so easily erased. Monica seemed to get everything: successful doctor husband, babies, my parents' adoration. I consoled myself that I was a careerist; she was just a housewife and mommy. That is, until Monica reclaimed her literary roots with a part-time career as executor of her father's estate, overseeing the deal to film Revolutionary Road.
As my novel garnered a small advance, her dad's — published in 1961 — made a splash with TV ads featuring Kate and Leo reuniting for the first time since Titanic. His book landed on two best-seller lists. Upstaged again! At the star-studded movie premiere, I told Monica that her youngest, Abe, loved the Iron Man gift I'd sent.
"What a dumb present," she said.
Although she was infamous for putting her foot in her mouth (much like the Seinfeld character Elaine she had helped inspire), this put-down shocked me. I marched out, refusing to speak to her for six months.
I switched to sending her kids gift certificates. I couldn't help but analyze her bizarre, out-of-place insult, thinking that someone who had everything she wanted in life should accept gifts more graciously. I wondered how she could possibly resent me when she had it all. But then I realized: She didn't. The hoopla was over her father's book, not hers. Fiction had been her first love, but she'd given up being an author — and lost her dad, while mine was playing Grandpa at 79. Was she jealous of my books, the way I envied her kids? There were things we both didn't get.
Ultimately, I got what I wanted, albeit with occasional guilt. Playing Auntie Sue took the pressure off me. Looking at photographs at my parents' house, I saw how they'd spent the last 13 years joyously immersed in the little legacies I couldn't give them. I suddenly felt grateful to Monica, who fulfilled the role of Midwest mommy, while I'd basked in the big-city lights. The best present I ever gave my folks was sending them the replacement womb to carry their grandchildren.
When they all visited New York recently, I had a playdate with my niece, Dara. I retraced the steps of Greenwich Village, where Monica and I had once walked, with Monica's only daughter — who inherited my family's face, decisive personality, and last name. If there was a cosmic solution for any envy between Monica and me, surely it was this beautiful little girl.
We hadn't been each other's replacements. We hadn't even been competitors, really. I think that Monica and I picked up where the other had failed, filling in what was missing in the other's life.