15 Reasons You Should Hang Up Your Booty Call
It was fun, but now it's time to ditch your friend with benefits.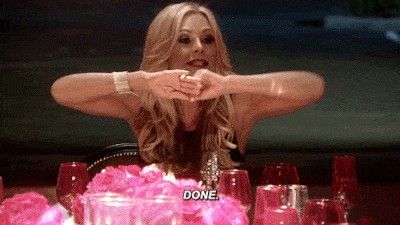 (Image credit: Photobucket)
You've had him riding on the bench for years, and he only sees any game play when you're on a losing streak. He's nothing special, doesn't make you feel great about yourself, and it's possible that his presence in your life is preventing you from finding a healthy, happy relationship. Here's why your FWB isn't actually doing you any good.
1. He's definitely dating other girls. And those girls are getting dinner. And drinks. And sex. Which honestly is just not fair.
2. Since he's not your boyfriend, you can't drag him to your nephew's christening or your sister-in-law's pot luck.
3. He makes you meet him at the bar near his place, even though you're pretty sure he's made out with half of the bartenders.
4. On his way to your place, he texts you to say, "I'm bringing dinner," but shows up with just a slice of pizza for himself.
5. You've seen him on Tinder, and also checking Tinder in your kitchen.
6. When your mom asks if you're seeing anyone, all you can do is shrug and say, "Not really?"
7. He calls you "Babe," but only because you think he sometimes forgets your name.
8. He's fallen asleep at literally the worst possible moment. Twice.
9. He asked you to "contribute" money towards condoms.
10. You invited him to your birthday party, and he showed up at last call.
11. He has a roommate but you've never been introduced.
12. He knows that you like to talk dirty in bed but has no idea where you went to college.
13. You don't know for sure, but you have a suspicion that he stole that bag of Doritos from your pantry. I mean, you would remember eating a whole bag of Doritos!
14. Sure, you don't want him to be your boyfriend, but also, he doesn't want you to be his girlfriend. So clearly he is insane.
15. You haven't been on a real date in over six months.