The 14 Best Lubes for Every Need
Good sex should always go smoothly.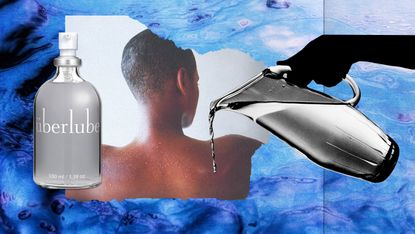 (Image credit: Brittany Holloway-Brown)
Marie Claire Newsletter
Celebrity news, beauty, fashion advice, and fascinating features, delivered straight to your inbox!
Thank you for signing up to Marie Claire. You will receive a verification email shortly.
There was a problem. Please refresh the page and try again.
I'm going to be honest with you all: For a long time, I really hated lube. I thought it was messy and gross and made my sheets smell weird, but after a while, I grew to understand and appreciate the need for lube in so many aspects of sexuality. More recently, I've also come to learn about its value when exploring different types of masturbation, partnered sex, and sex toy use.
"The purpose of lube is to enhance sexual experiences by offering more wetness and slickness," explains Javay Frye-Nekrasova, a Sex Educator and Pleasure Expert at Lovehoney. "This is particularly important for sexual activities that can cause friction. Lube can reduce friction and minimize the chances of microtears or pain during sexual activity." This means that people who are struggling with vaginal dryness and/or looking to try anal toys should absolutely look into purchasing a high-quality sexual lubricant.
That being said, there's a daunting number of sexual lubricants on the market, and an incredible variety of lube types. For that reason, we tapped Frye-Nekrasova's expertise in order to demystify all things lube so that you can learn about how to use lube, what type is best for you, and how to make your lube experience more sexy than slip-and-slide.
The Uses of Lube
Sex can't always be spontaneous, nor should it be. When you're with a partner, feel free to explore sex games, toys, and lubricants together that enhance your experience, make you feel more comfortable, and ensure that you both stay safe. When it comes to lubrication, Frye-Nekrasova stresses that using lube is "crucial for anal sex. The anus is not self-lubricating like the vagina, so you need lube for any type of anal play." This also applies to people experiencing vaginal dryness, as having penetrative sex when one's vagina is too dry can cause pain, tearing, and damage to the vaginal lining.
Still not convinced that lube is right for you? "Lube also works to add stimulation," continues Frye-Nekrasova. "When you are well lubricated, you can better experience all the pleasurable sensations."
Plus, lube doesn't need to be limited to just the vagina and rectum. "Lube can be highly beneficial during nipple play," says Frye-Nekrasova. "Cooling or warming lubes can help get nipples hard for play and make it easier to put on nipple clamps since the nipples are hard." So, think outside the box! Experiment with lube on you and/or your partner's most sensitive, touch-hungry spots, no matter where they are.
Tips for Beginners
Using lube for the first time can be overwhelming, especially since our middle and high school health classes rarely give us an education in this oft-neglected subject in sexuality. But don't worry: We understand, and we've got you covered.
"First-time lube users should keep in mind where on their body they are using the lube and what they are using it for," says Frye-Nekrasova. "Not all lube types can be used with all toy materials and condom types. It can seem overwhelming at first, but remembering that water-based lube is a universal lube can make picking a lube easier. The most important thing to keep in mind in terms of ingredients and applications is that you don't want to use oil-based lubes with latex condoms. You don't want to use silicone lube with silicone sex toys."
Worried about sensitive skin? Frye-Nekrasova has an answer for that, too. "If you start to break out somewhere that you applied lube—this can be hives, little bumps, rashes, anything abnormal for your skin—you should probably discontinue use of that lube," she explains. "If there is a burning or redness from lube, then you want to stop using that specific lube as well. It's difficult to know which specific ingredient might be causing the reaction so be sure to pay attention to ingredients listed on the bottle and see if there are any repeats between the lubes."
And if you're like me and hate a mess, there are also lubricant options that evade the need for an extensive clean-up. Opt for a water-based or non-staining lube, suggests Frye-Nekrasova, because "sticking to water-based lube betters your chances of a mess-free experience. Silicone, oil-based, and hybrid lubes tend to be messier and more likely to stain." But, she adds, if you enjoy or require silicone- and/or oil-based lubes, "you can put down a towel or a blanket for sex, like the Liberator Fascinator Throw."
Best Lubes
Best Water-Based Lubes
Water-based lubes are great for both penile and anal stimulation, driving Frye-Nekrasova to call this lubricant type a "safe bet" that's especially popular among people with vaginas. "For vaginal sex, the lube choice should fall to the person with the vulva," reminds Frye-Nekrasova. "Vulvas can be easily disturbed or upset by what is put in them, especially the pH, so you want to ensure it is a lube that they enjoy and doesn't irritate them."
Reviewers positively rave about this option, citing that it's long-lasting, thick enough for "rigorous play," and, in one particularly spirited case, "ASMR for my vagina." I cannot conceive of a more compelling endorsement. It's also from eco-certified botanical ingredients that moisturize skin, like hyaluronic acid, jujuba fruit extract, and panax ginseng root extract. This formula results in a thick consistency similar to that of silicone-based lubes, but because it's not made with silicone, you can use it with condoms and silicone toys without issue. Win-win.
Pros: compatible with toys and condoms; good for beginners; thick; made with natural ingredients
Cons: none found
Customer Review: "Really good quality, can't believe is water based with that texture, 100% recommend." -Babeland
plusOne Personal Lubricant
PlusOne doesn't just sell (beloved) sex toys for partners and solo play alike—they also boast this water-based lubricant, which reviewers call "silky smooth," comparing its luxurious texture to that of thick, silicone-based products. However, since it's water-based and is not made from silicone or oil, it's compatible with silicone toys and latex condoms—though it can't be used with polyurethane condoms. It's also free of parabens and glycerin, is easy to use and to clean, and doesn't stain sheets or clothing.
Pros: doesn't stain; compatible with toys and latex condoms; free of parabens and glycerin; expert-approved
Cons: not compatible with polyurethane condoms
Customer Review: "I bought a bottle out of pure curiosity... and I sure was surprised!! This stuff is amazing! It's different then any other lube I've used. It doesn't get sticky like almost all of the other lubes do. Very unique liquid that has a silky satin feeling that lasts. If it drys, add just a tiny bit of water and—wow! Just as slick again." -PlusOne
Best Silicone-Based Lubes
Just because water-based lube works well in a variety of situations, doesn't mean that it's the end-all-be-all! Silicone- and oil-based lubes also have their advantages, depending on the situation, and Frye-Nekrasova concurs. "You generally want to use long-lasting lube for anal play, so silicone lubes work well in this instance."
And if you're concerned about transitioning into silicone-based products, she has helpful logistical advice: "Less is more when it comes to silicone lubes, so you don't have to pour the whole bottle. Just use a decent amount for your activity and reapply as necessary rather than starting with an abundance of lube, because that is a guaranteed way to create a mess."
Heavy-handed? Same. In that case, she suggests "using lubes with a pump rather than ones you have to pour can also help minimize mess."
pjur Back Door Silicone Anal Lubricant
Frye-Nekrasova calls this option a "great silicone anal lube," and reviews confirm this option's long-lasting nature and "silky feel." Per the "back door" reference in its name, it's made with anal play in mind, so you can rest assured that its formula is thick enough to ease penetration without uncomfortable friction or pain—but it's ideal for vaginal play as well. Made with soothing jojoba oil, the formula is made to last all day long so it can also be used for longwear toys like butt plugs.
Pros: expert-approved; thick formula; long-lasting; made with natural ingredients
Cons: silicone-based, so is not compatible with silicone sex toys
Customer Review: "Great product for anal play. As a beginner to anal play, this product was smooth and silky to the feel. Made intercourse much more enjoyable than any other products we have tried. Lasted much longer without reapplying, which is an added bonus. Price is a little high, however for the quality of product, [it's] within reason. I would pay more for a great product that lasts longer without reapplying. Honestly, I did not notice that it took the initial 'pain' away, however once I relaxed it was enjoyable. Consistency of lube is somewhat thick gel-like to me, but doesn't leave a residue like other brands." -Lovehoney
K-Y True Feel Premium Silicone Lubricant
Reviewers love this item from classic lube brand K-Y (you definitely saw their commercials during the early 2000s), calling this lube smooth, silky, and advising that a little goes a long way. Customers also note that it leaves skin feeling smooth and moisturized rather than sticky, and that it's easy to clean up. While it's not compatible with silicone sex toys, it's perfect for use with metal or glass toys, or for vaginal or anal sex. It's also free of fragrances, parabens, glycerin, and hormones.
Pros: fragrance-free; thick formula; natural feel; easy to clean up; long-lasting
Cons: not compatible with silicone sex toys
Customer Review: "Feels more natural than the water based products. Highly recommend!" -Adam & Eve
Best Oil-Based Lubes
Oil-based lubes tend to be thicker and more slippery than their water-based counterpart—but that's not at all a bad thing. Frye-Nekrasova says, "Thicker, more gel-like lubes work great for anal play as they provide more cushion." For anal play, vaginal dryness, and even nipple play, the smooth, thick nature of oil-based lube might be a perfect fit.
However, Frye reminds us to never use oil-based lubricant with latex condoms. "It can break down the condoms," she cautions. Therefore, if you're using an oil-based option, make sure that you're using another means of birth control (if you're not trying to conceive) and that you and your partner have recently been tested for STDs.
AH! YES OB - Natural Plant Oil Based Personal Lubricant
This plant-based option is a consistent favorite on lists of the best lubes around, and with good reason. One customer, who suffered from "severe vaginal dryness" for years, was encouraged by her gynecologist to try oil-based lubricants, and after trying this particular one, her "life [went] back to normal." And it's no wonder— the formula incorporates multiple certified organic ingredients, including sunflower seed oil, shea butter, beeswax, sweet almond oil, cocoa seed butter, and Vitamin E, all of which go a long way in moisturizing sensitive and/or dry skin.
Pros: uses natural ingredients; nourishing; long-lasting
Cons: can't be used with condoms
Customer Review: "I'm glad I found this product, for the first time in a long time we were able to make love. Menopause has caused me to experience severe atrophy & nothing had been happening in the bedroom but sleep. We are thankful that we found this product." -AH! YES
Woo More Play Coconut Love Oil
This coconut oil-based lubricant is made with organic ingredients, the most prominent of which is coconut. It's designed for both pre-sex lubrication and for use as a sensual massage oil, and features a relaxing vanilla fragrance. It's also edible (and has a vanilla taste!), is free of parabens, sulfates, and silicones, and is cruelty-free. It's thick enough for comfortable anal sex, and reviewers love the way it smells and feels. Those who used it as a massage oil also loved its taste.
Pros: made with organic ingredients; popular smell; edible; cruelty-free; free of parabens, sulfates, and silicones
Cons: some users say it's hard to clean up
Customer Review: "This is a game changer. I'm pretty sensitive with lube products and have tried many others- this one is the only one that doesn't make me burn or itch. Also love that it's travel size!" -Revolve
Best Natural Lubes
Like skincare and beauty products, lubes can contain ingredients that irritate sensitive skin or throw off the delicate chemical balance of your genitals. "If it is someone with a more sensitive vulva, going with organic lubes tends to work well," says Frye-Nekrasova. "It is also important to keep in mind one's body. If you typically have sensitive skin, then maybe go for more natural lubes." Below, we've compiled some of the best natural options, for those who are uncompromising on synthetic-free sex.
Sliquid Organics Natural Lubricant
Frye-Nekrasova specifically recommends this natural lube, whose active ingredients include hibiscus, vitamin E, plant cellulose, and green tea, all of which moisturize the skin while facilitating long lasting fun. Because the formula is water and aloe vera based and doesn't contain oil or silicones, it's also compatible with all toys and condoms. It's also vegan and cruelty-free. Several reviewers, many of whom write that they have sensitive skin, say that this is their go-to product for pain-free vaginal and anal sex.
Pros: cruelty-free, vegan lube; works on sensitive skin; expert-approved; made with natural ingredients; safe for use with all condoms and sex toys
Cons: none found
Customer Review: "I really enjoy using this lube. I have used various lubes but sometimes I get an allergic reaction. Sliquid has a medium slick consistency that is neither too sticky nor too runny. This lube does not dry up too fast as compared to other lubes I have tried, removing the hassle of reapplying. It can also easily be washed off after use. It is odorless and does not have any taste. My go-to lube!" -Lovehoney
Überlube Silicone Lubricant
This luxury lube, which is infused with Vitamin E, has a devoted fan base. Its Amazon page is rife with reviews calling it the "best lube ever" and lauding its discreet packaging, long lasting formula, and "magical" ability to enhance sex that left one customer's wife "speechless." It's a silicone lubricant, though, so be sure not to use it with silicone toys. It's also unscented and flavorless, and can be used underwater without being rendered ineffective—perfect for having fun in the bath or shower.
Pros: long lasting; doesn't stain; isn't sticky
Cons: not compatible with silicone sex toys
Customer Review: "After using many different brands of lube over the years I can say this is the best one I've ever tried. The difference was immediate and I need way less of this product than others. Way less. No sticky, gross mess, no smell, no taste. The bottle is small but after realizing how little is needed, that's okay. Things just aren't the same for women after menopause and this product really solved that problem. It feels natural." -Amazon
Best CBD-Infused Lubes
Cannabidiol, more commonly known as CBD, has exploded in popularity in recent years, and companies have infused everything from coffee to lotion to facial care with the hemp-based compound. And, to no one's surprise, CBD-based sexual lubricants have also hit the market.
According to Harvard Medical School and the European Journal of Pain, CBD has the power to aid with anxiety and chronic pain, which makes it an ideal ingredient in lubricant. If you're experimenting with anal sex for the first time, using lube to combat pain caused by vaginal dryness, or simply nervous, CBD-based lubricants may be just the solution for a relaxed, pleasurable experience.
Kush Queen Kush Queen Water-Based CBD Lube
This water-based lube is also paraben free, petrochemical free, and compatible with latex. Plus, it promises to never stain sheets or clothing. One reviewer, who has a condition that makes sex painful, writes, "This lube has given me my libido back. It gives me almost instant pain relief. It's so good I have a subscription." And if you're concerned about the CBD element of the product, rest assured—the CBD has been tested by third party labs to be safe, water-compatible, and fully absorbable.
Pros: enhances pleasure; lab-tested
Cons: some users found it didn't enhance sensation enough
Customer Review: "I have recommended this lube to 3 friends now. I literally love it so much. I've ordered around 5 so far. Also, I have interstitial cystitis and I swear this lube helps me to have sex and not experience the pelvic floor cramping after." -Kush Queen
Emojibator Phuksaus CBD Pleasure Gel
"Relaxation makes all the difference when it comes to anal stimulation," says Emojibator's Director of Marketing, Vanessa Smith. For that reason, she stands behind this fragrance-free, water-based lube, and reviewers tend to agree with her. Several customers point out that this lube is far from greasy and is a breeze to clean. Plus, the formula is made so as not to stain sheets or clothing, and is contained within a twist-style bottle that makes for easy, accurate application. One customer also noted that it intensified her and her partner's orgasms.
Pros: water-based, so compatible with all toys and condoms; fragrance-free; intensifies pleasure; expert-approved
Cons: none found
Customer Review: "Hands down the BEST lube I have ever used. I have a huge gripe with lubes that dry out super fast and feel tacky. This lube is SUPER slick without causing stains or big messes, and feels like heaven during cis penetrative sex!!!!" -Emojibator
Best Lubes for Temperature Play
Many people enjoy when their partner applies heat or coolness to their bodies during sex or foreplay, and there's a reason for that: The nerve endings in your erogenous zones are quickly and intensely stimulated by heat and coolness, which can cause intense pleasure. Many temperature-play lubricants and gels also create tingling sensations for both partners, and particular impact the clitoris, so that you can experience your most intense orgasm yet.
Tracey Cox Supersex Orgasm Gel
This option is infused with menthol, resulting in a tingling sensation that reviewers say intensifies stimulation.This enhances pleasure for users of all anatomies—but should only be used externally. All you need to do is apply the product (in moderation!) to your clitoris, labia, or penis about 10 minutes before play, and voilà! This water-based, non-greasy formula also comes in a user-friendly bottle featuring a pump that's a breeze to use—especially in the heat of the moment.
Pros: easy to use; intensifies pleasure; great for all anatomies
Cons: some users wish the tingling sensation was more powerful
Customer Review: "My go-to orgasm gel. I have tried a couple of different ones and this one by far is the best one. Changes from hot to cold builds up more sensation. Doesn't cause irritation either like others I've used in the past." -Lovehoney
Lube Life Climate Control Combo
This toy-friendly, condom-friendly, water-based lubricant has nothing but four and five star reviews. And because it features two full bottles of lube, one of which is warming and the other cooling, you can customize your temperature experience based on your and your partner's comfort level. It also doesn't stain and washes off easily with water, and is formulated without any gluten, silicone, glycerin, parabens, or hormones. Some customers warn, though, that the sensations are intense, so a little goes a long way.
Pros: affordable; two for the price of one; compatible with all toys and condoms
Cons: may be too intense for beginners
Customer Review: "I use these for anal and vaginal play. The heat is nice—not too hot. The cold is like playing with ice." -Amazon
Best Flavored Lubes
If you want to make oral sex easier or more beginner-friendly, or if you plan on incorporating both oral sex and lube usage into one session, consider a flavored lubricant. It'll heighten your enthusiasm while you're pleasuring your partner, and they will be absolutely ecstatic to see that you're enjoying yourself.
Wet Dessert Flavored Lubricant
Several satisfied customers write that this lube is delicious, and the company itself promises to turn your partner's body into "a moveable feast." Never did I ever think I'd be considering edible lube and an Ernest Hemingway reference in the same few seconds, but I'm here for it nonetheless. It's made with oral sex in mind, but it's also safe and effective for both vaginal and anal play. Plus, even though it's formulated to taste sweet, it doesn't contain any sugar.
Pros: water soluble; easy to clean; popular taste; odorless; free of sugar and parabens; compatible with all condoms and toys
Cons: some users found it sticky
Customer Review: "This lube is actually really tasty. It's not super sweet and artificial tasting like most flavored lubes tend to be." -Adam & Eve
Lube Life Water Based Flavored Lubricant (Watermelon)
Multiple reviewers said that this tastes exactly "like it should," without any of that chemical or overly sweet taste that consumers of flavored lube fear. It's also non-staining and water-based to boot, so you can use it with a variety of sex toys and condoms. Users say that it's easy to clean up and lasts a long time, whether it's used for anal sex, vaginal sex, or as an edible massage oil. It also comes in other flavors like strawberry, cotton candy, birthday cake, and mint chocolate chip.
Pros: compatible with all sex toys and condoms; refreshing flavor; free of sugar, hormones, and parabens; long-lasting; a little goes a long way
Cons: none found
Customer Review: "The flavor is delicious and not too overwhelming, and the texture is smooth and non-sticky. It definitely enhanced our intimate moments and made them even more enjoyable." -Amazon
For more, visit our Sexual Wellness section, where we unpack topics around consent, kink, sex toys, and more so you can have your safest and very best sexperiences yet.
How We Test
Every lubricant on this list has been selected by Marie Claire's E-Commerce Writer, Gabrielle Ulubay, or has been recommended by a sex expert, such as a gynecologist, sex therapist, pelvic floor specialist, or another professional with verified, substantial experience in the sexual wellness field. Every single lubricant has a body-safe, high-quality formula, has been rigorously tested for safety, is made by a well-established brand, is sold by reputable vendors, and has been tested by our editor, by sex experts, or by reviewers to guarantee efficacy. The best lubricant for you depends on your needs, preferences, and on what you're using it for (i.e., do not use silicone-based lubricant with silicone sex toys, or oil-based lubricant with latex condoms). We've taken all of these factors into consideration when compiling this list.
Meet the Experts
Javay Frye-Nekrasova, MEd
Javay Frye-Nekrasova, MEd, is a sex educator, pleasure professional, and sex expert for Lovehoney. Specializing in pleasure, communication, and sex toys, she is passionate about making comprehensive sex education accessible for all and is in the process of earning a PhD in Human Sexuality from the California Institute of Integral Studies. Her research focuses on sex work, porn, as well as the relationship between the media and society's understanding of sexuality. She also provides sex education via YouTube and social media for her digital series, In Bed With a Millennial. You can find her on Instagram here: @MillennialSexpert.
Vanessa Smith is the Director of Marketing at Emojibator, an inclusive sex toy brand geared toward providing a welcoming space for beginners. She's also the founder of Pleasure Exploration, an inclusive space for sexual health and wellness.
Celebrity news, beauty, fashion advice, and fascinating features, delivered straight to your inbox!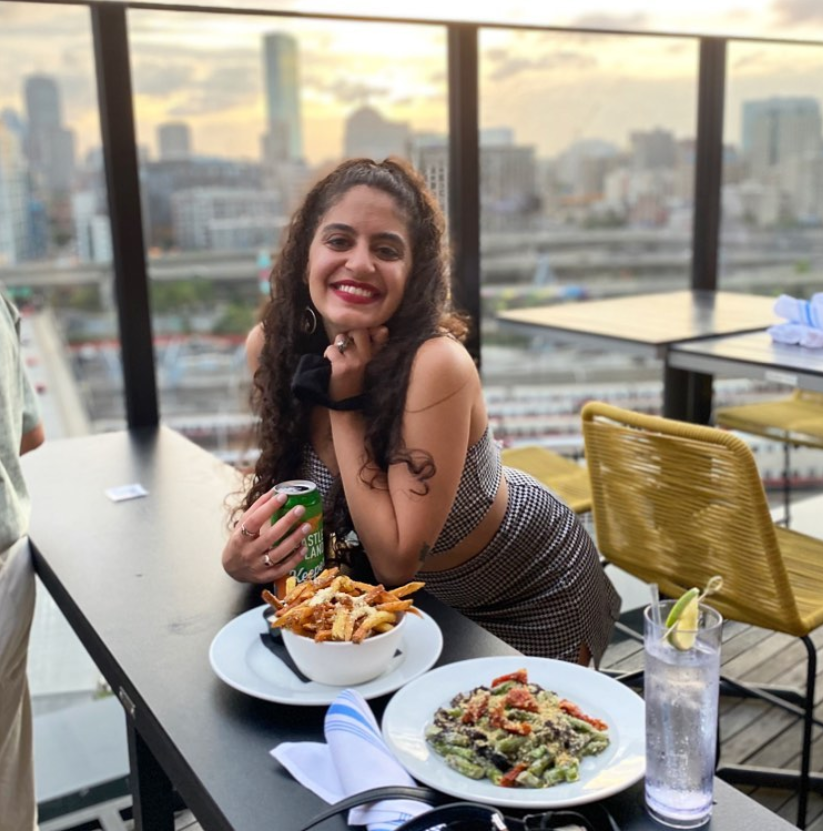 Gabrielle Ulubay is an E-Commerce Writer at Marie Claire and writes about all things beauty, sexual wellness, and fashion. She's also written about sex, gender, and politics for publications like The New York Times, Bustle, and HuffPost Personal since 2018. She has worked extensively in the e-commerce and sales spaces since 2020, including two years at Drizly, where she developed an expertise in finding the best, highest quality goods and experiences money can buy. As a film school graduate, she loves all things media and can be found making art when she's not busy writing.