My Parisian Romance
It comes down to what you make of it.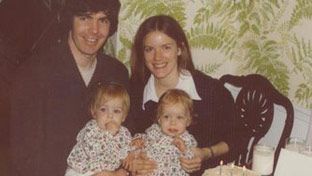 (Image credit: Archives)
Marie Claire Newsletter
Celebrity news, beauty, fashion advice, and fascinating features, delivered straight to your inbox!
Thank you for signing up to Marie Claire. You will receive a verification email shortly.
There was a problem. Please refresh the page and try again.
Paris is a magically romantic city, but when all is said and done, it comes down to what you make of it. My twin sister and I were born in Paris, but our family moved when we were just 3 years old. Sadly, I don't remember a thing from that thrilling start to my life!
I didn't go back to Paris until 25 years later. I was living in New York, and my then-boyfriend Josh decided to spend half a year studying French at the Sorbonne. Of course, I immediately bought a ticket to visit him.
A few months later, when I boarded my flight at JFK, butterflies danced in my stomach. I hadn't seen him in ages — what if things were different? What if they were (gasp!) awkward?
For an agonizing six hours, I sat on the plane, worrying like only a neurotic twentysomething can. Finally, the plane touched down, I grabbed my bags, and I spied Josh through the crowd. Once I saw his goofy, sweet, smiling face, and his mess of blonde hair, I felt insane for worrying about whether we'd know what to say to each other (we would) or, worse, if I had gotten fatter while he'd been away (I had, but just a little).
The next week wafted by like a dream — we strolled down the cobblestone streets of Paris, smelled the flowers in the Tuileries, fell in love with a SNL video exhibited at the Pompidou, sucked down liquorice-flavored Pastis

in smoky bars and ate WAY too much sea-salt-chocolate. (But it's so good!) I fell more in love not only with Josh, but also with the city and the life-affirming charm of every corner bar and window flower box.
On the last night of my trip, we decided to stay in. Josh, always an adventurer, searched the web for a recipe, and an hour later pulled chicken breasts stuffed with goat cheese from the oven. We ate dinner and drank wine and listened to music by the Left Banke. Afterward, Josh pulled out his guitar and sang funny songs about my J. Crew sweaters and how much he hated the time difference between New York and Paris.
As we sat on the bed together, I looked out of the window at the gray buildings and starry sky and felt like pinching myself. I knew it was one of Life's Great Moments and that I should truly savor it, since tomorrow I'd be on a plane back to my weird roommates and scary boss.
Now, years later, Josh and I have long since broken up, and he's now living in London, presumably making chicken and singing songs to his new girlfriend. But, along with a few photos and the lingerie he brought home for me, we'll always have Paris.
Celebrity news, beauty, fashion advice, and fascinating features, delivered straight to your inbox!