Where to Stay, Eat, and Drink in Washington Depot, Connecticut
The ultimate fall getaway is around the corner.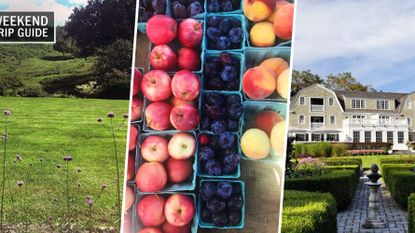 (Image credit: Grace Hotels / Mehera Bonner)
Anyone obsessed with Gilmore Girls has at least heard whisperings about the tiny pastoral town of Washington Depot, Connecticut. It's a place so special that just one trip to its local inn (well, really it's a luxurious spa/hotel, but we'll get to that in a moment) inspired Amy Sherman-Palladino to create the fictional world of Stars Hollow. What you might not realize is that Washington Depot is worth visiting even if Gilmore Girls means approximately nothing to you. At least if your interests include gorgeous autumnal colors, adorable woodland chipmunks, local farmer's markets, and a much-needed escape from city living.
Need more convincing? Here's everything I'm trying to say summed up in one picture:
Since I am certain you have just booked your flights/train tickets/rental car, here are my suggestions for where to eat, sleep, and meander once you get there.
Where to Stay
The choice is obvious: The Grace Mayflower Inn. Yeah, yeah, yeah, it's literally the inspiration for Gilmore Girls—but even if you don't fan-girl over that, you'll fan-girl over the picturesque grounds nestled amongst woods peppered with orange, gold, red, and green. Not to mention the pool flanked by a landscape straight out of a Bob Ross painting. And the chipmunks! Did I mention them? Basically, if Autumn were a physical place, it'd be this hotel.
The Grace Mayflower is definitely a luxurious stay and its prices reflect that, but if you're in the position to throw down a little extra cash during your quick weekend jaunt and you need a break from rentals, this is a must.
P.S. The breakfast is exquisitely yummy and did I mention there's a spa? Yep, I sure did, but it's worth mentioning again.
Where to Eat and Drink
How! Much! Time! Do! You! Have?! First of all, let's talk about the farmer's market in Washington Depot, where I came away with almost all of this fruit due to getting overly excited:
This sweet little town also has some cute cafes (shout out to Marty's), but for a truly iconic meal you're going to want to venture out slightly further into Litchfield County—the area of Connecticut that includes Washington Depot. I don't mean to be extra, but the meal I had at Arethusa—a farm-to-table restaurant in the town of Bantam—was truly better than most of the meals I've eaten in my ten years of living in New York City. Also, there's an ice cream place next door. Just saying.
And while sadly I didn't have time for this due to getting a massage and being lazy going on a hike, you can visit the beautiful farm where their ingredients come from.
What To Do
Remember that Instagram from up top with the pretty purple flowers? That was taken at a garden called Hollister House that I stumbled upon and spent about two hours roaming around in. This place was like a magical wonderland, full of floral twists and turns. Go here, I beg you.
Another recommended stop for when you aren't busy binge eating fresh fruit, wandering gardens, and living a life of fall bliss? Kent Falls State Park, a short drive away from Washington Depot and a genuinely breathtaking experience:
If you're willing to drive a little further, the covered bridge in Cornwall (not to mention Cornwall Bridge Pottery, where all my mugs comes from) is lovely. If you prefer to stay around Washington Depot, check out The Hickory Stick Bookshop, as it's supremely cozy.
Helpful Tips
1. If you're driving from NYC, or really anywhere on the east coast, leave early. VERY EARLY. Traffic getting to this sweet corner of the world is a nightmare, and there's nothing worse than arriving at your getaway in a bad mood.
2. I'm not going to lie, the cell phone service around Washington Depot isn't great. In fact, in some areas it's non existent. Of course there's wireless in most spots, but prepare to unplug for a couple days. (Not a bad thing!)
3. Bring good shoes. Hiking didn't happen for me (as I mentioned, I'm lazy), but there's definitely opportunity for nature walks around Kent Falls State Park, or even just a climb around the grounds at the Mayflower Inn. Either way, the situation can get muddy real fast. For evidence, please discuss the situation with what remains of my heels.
RELATED STORY
Marie Claire email subscribers get intel on fashion and beauty trends, hot-off-the-press celebrity news, and more. Sign up here.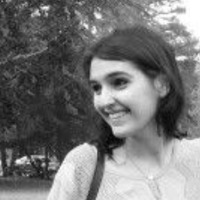 Mehera Bonner is a celebrity and entertainment news writer who enjoys Bravo and Antiques Roadshow with equal enthusiasm. She was previously entertainment editor at Marie Claire and has covered pop culture for over a decade.