The Ultimate Guide to Boston
The birthplace of the American Revolution is an underrated hub for good food, culture, and history.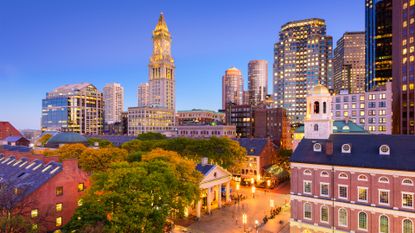 (Image credit: Getty Images)
New York may get the credit for being the East Coast's crown jewel, but Boston is in no way less superior so it's about time we stop sleeping on it as a travel destination. Steeped in almost 400 years of history, the city is one of America's oldest and has its own charm unlike anything else you'll come across in the country. From the cobblestone streets of Beacon Hill to the lively hub of Fenway, there's a historical and cultural energy on just about every street corner you walk on. It's no wonder why the city is also an academic hotspot with thousands of students from around the world arriving to take advantage of its renowned colleges. First-time visitors will be glad to know there's something special for everyone in the birthplace of the American Revolution.
Whether you're looking to see world-class art, hoping to learn more about our country's history, wanting to dine on some incredible seafood, or anything in between, Boston has got you covered. Ahead, find our tried-and-true favorites of the city from the best centrally-located hotel to unbelievable seafood and Italian restaurants and must-see attractions like the Freedom Trail and the Isabella Stewart Gardner Museum. No matter if you're only staying for a weekend or a weeklong trip, you're sure to walk away from Boston with a newfound appreciation for its sights, tastes, and undeniable charm.
---
Where to Stay
---
Like all major cities, there's no shortage of options when it comes to choosing a home base during your stay. However, if you're looking for a central location, that authentic Boston charm, and superbly comfortable rooms, might I suggest staying at the Boston Revere Hotel? Located in the heart of downtown, this hotel couldn't have a more convenient location for getting around. When you step into the lobby, you're immediately surrounded by chic Americana decor that follows you into your roomy suite. Another feature I personally loved was the rooftop lounge, which is one of the largest rooftops in Boston, by the way. It's a great place to take in the stunning views, relax, and have a drink or two. Lastly, you don't have to go far for the perfect pre-dinner cocktail thanks to the hotel's upscale pub, Rebel's Guild. My girlfriends and I could've eaten at least three skillets of their cornbread and blueberry jam, plus their passionfruit mojito, the Tarzan Boy, was one of my favorite drinks the entire trip (and plenty of drinks were had, so that's saying something). Trust me, you don't want to make the mistake of not making a reservation here during your stay.
---
What to Do
---
Across the city's many squares and cobblestone streets, there's plenty of must-see sights steeped in centuries-old history and culture. Basically, Boston is an urban playground for history buffs and art lovers with a lot of ground to cover. On the historical side of things, The Freedom Trail at the Boston Common, the oldest public park in the U.S., is a good place to start. The 2.5-mile trail is lined with museums, churches, and other historic markers that tell the story of the American Revolution. You can easily hop on and off the trail to check out the neighborhood, but if you're short on time, make sure to stop by the Paul Revere House and Old North Church located on the North End section of the trail. Right off the Boston Common, head into one of the city's oldest neighborhoods, Beacon Hill, to check out Federal-style brick houses and cute little local shops. If you can swing it, a quick trip into Cambridge to see all of the sights the Harvard campus has to offer is certainly worth it. This walkable area is home to the picturesque Harvard Yard, which houses the oldest buildings in the area as well as local history museums and restaurants.
For art aficionados, Boston is home to two worthwhile museums: the Isabella Stewart Gardner Museum and the Museum of Fine Arts. One of the most famous museums in the country, the Isabella Stewart Gardner Museum houses the impressive personal collection of its eponymous founder which includes 7,500 pieces of artwork, 3,000 rare books, and 7,000 historic objects from around the world, all under the roof of a Venetian-style palazzo. You may also recall the museum was also the setting of the infamous 1990 heist, which is still the largest property theft in the world after 13 pieces of artwork were stolen. Meanwhile, the Museum of Fine Arts, the fifth-largest museum in the U.S., by the way, keeps a massive collection of over 500,000 works of art from all corners of the globe. Some highlights include one of the largest collections of Claude Monet's work outside of France, a huge gallery of ancient Egyptian artifacts, plus standout pieces from John Singer Sargent. All in all, you can't afford to skip out on these two museums if you're any kind of art fan during your Boston Trip.
Lastly, there are a couple of other Boston sights anyone will love. Whether you're a baseball fan or not, a trip to Fenway Park is a must on your itinerary. The baseball stadium known as "America's Most Beloved Ballpark" is home to the Red Sox but also tons of concerts and events, and even offers a cool behind-the-scenes tour during the off-season. Outside of the stadium, you're surrounded by restaurants, clubs, and local pubs that are worth strolling through. Finally, head to Boston's Seaport neighborhood for a different view of the city. There you can stroll along the waterfront of the Boston Harbor, the very same harbor where the Boston Tea Party took place, and pop into even more bars and restaurants all with stunning views.
---
Where to Eat & Drink
---
Let me just say that I never pegged Boston as much of a foodie city, but after eating one incredible meal after another, I've definitely changed my mind. To start things off, you're guaranteed a top-tier brunch at Rochambeau on Boylston Street. The upscale spot serves up some outstanding French-fusion fare such as baked escargot, steak and frites, and lemon ricotta pancakes to satisfy your sweet tooth. The portions are great, too, so you're sure to stay full through dinner. If you're looking for something a bit more high-energy, I suggest checking out Summer Shack, which throws drag brunches on the weekend and offers traditional seafood dishes like lobster rolls and crab cakes.
For dinner, you have endless options throughout the city but seafood should be your priority. You're in Boston after all. For traditional seafood dishes in a cozy, yet upscale setting, head to Banks Fish House, which is just a short walk away from the Revere Hotel. My party and I filled our bellies to the brim with tuna tartare, whole belly clams, mussels, clam chowder, and calamari, which all tasted as fresh as can be. If you're looking for a different take on seafood, Atlántico does seafood tapas with a Spanish-Portuguese twist. Think delicious sauteed clams with chorizo, cod croquettes, and seared blue prawns that are perfect for a shared meal with friends. Finally, when you've had enough of seafood, Prima Boston Italian Steakhouse in the Charlestown neighborhood is simply to die for. There's the fresh mozzarella hand-made right next to your table, delectable pasta dishes with the freshest ingredients, and the juiciest, biggest porterhouse steak I've ever had in my life. To top it all off, the atmosphere is equal parts modern, chic, and cozy, plus the drinks are just as delicious as their food (don't leave without trying the tiramisu espresso martini!). I can guarantee you'll have a showstopping dining experience at Prima.
Marie Claire email subscribers get intel on fashion and beauty trends, hot-off-the-press celebrity news, and more. Sign up here.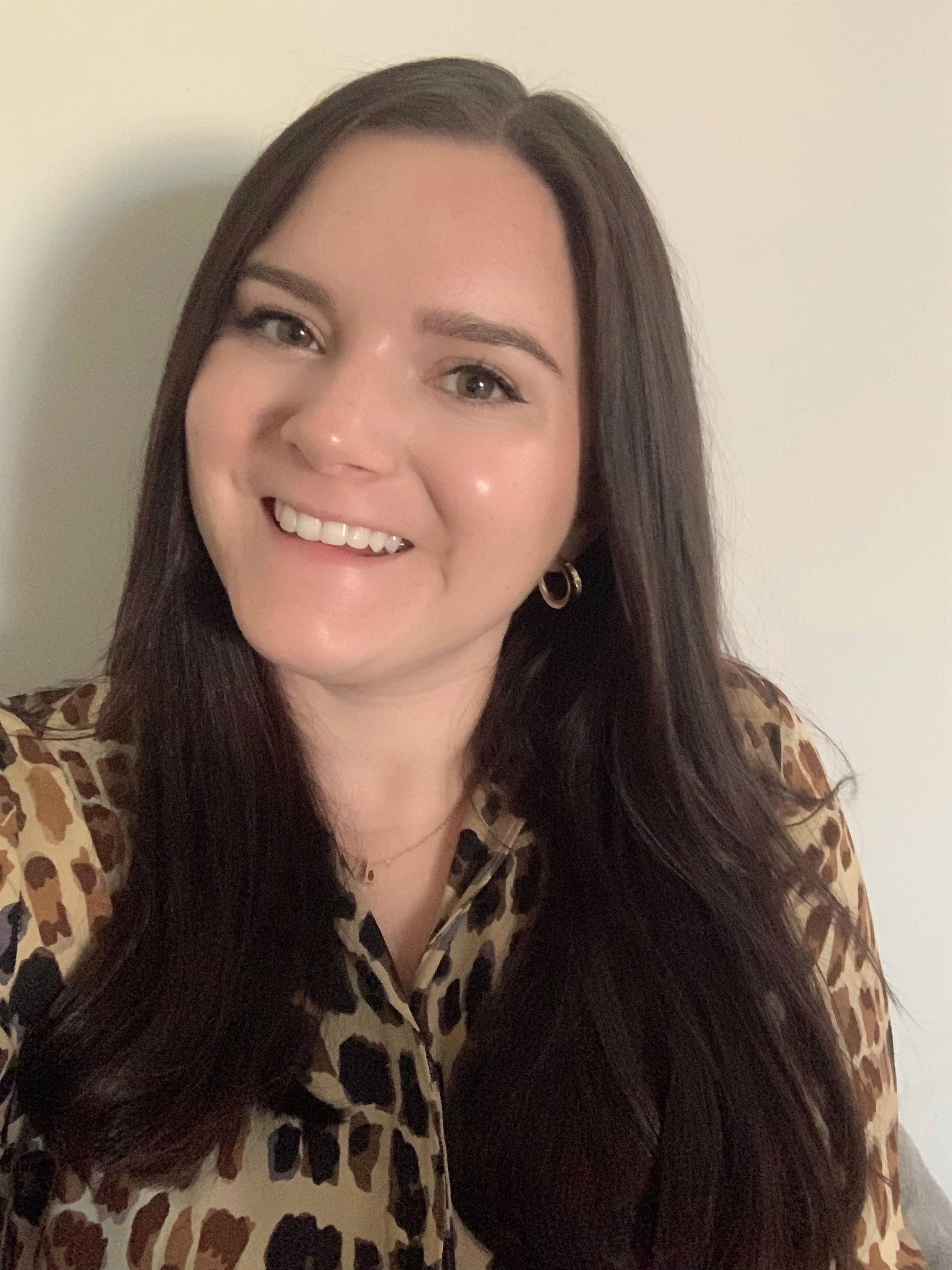 Associate Commerce Editor
Brooke Knappenberger is the Associate Commerce Editor at Marie Claire, where she writes across the board from fashion and beauty to books and celebrities. As a pop culture junkie, Brooke obsessively consumes and writes about the latest movie releases, streaming TV shows, and celebrity scandals. She has over three years of experience writing on fashion, beauty, and entertainment and her work has appeared on Looper, NickiSwift, The Sun US, and Vox Magazine of Columbia, Missouri. Brooke obtained her Bachelor's Degree in Journalism from the University of Missouri's School of Journalism with an emphasis on Magazine Editing and has a minor in Textile and Apparel Management.