The Ultimate Guide to Copenhagen
Explore one of the happiest cities in the world.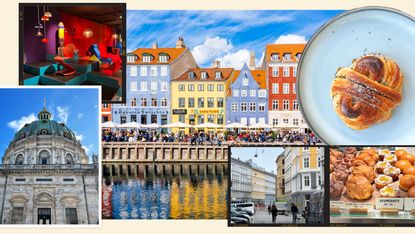 (Image credit: Future)
Copenhagen is unique for several reasons. Not as sultry as Paris or as scene-y as Berlin, Denmark's capital is known for its eccentric street style, sublime food scene, and good-natured citizens. The city is ranked the fifth happiest in the world, according to a 2020 World Happiness Report (while COVID-19 swept the world, the Danes were still able to see the bright side, a true testament to their infectious optimism) and abides by the Danish concept of hygge, which values coziness, happiness, trust, and togetherness. It's a wonderfully eclectic and colorful city that welcomes weirdos with open arms. I, of course, had to go.
So, when one of my dear friends sent a text in our college group chat that I vaguely recall reading as "Copenhagen—you guys in?" I didn't take much convincing. We booked our week-long stay, started practicing our Danish, and I reached out to Jasmine Fox-Suliaman, a Fashion Editor at Who What Wear who recently attended Copenhagen Fashion Week, for her top-notch recommendations. Soon enough (and before I could graduate from my Duolingo course—I only got as far as "Hej!" and "Tak!"), off we went to Scandinavia.
Ahead, you'll discover the highlights from our stay and a well-curated list of the best restaurants, bars, neighborhoods, shops, and museums to visit while in Copenhagen.
---
Where to Stay
---
Firstly, biking is to local Copenhageninans as brusque speed-walking is to New Yorkers. If you consider yourself savvy and skilled enough to ride alongside the city's adroit cyclists, I'd recommend renting a bike for your stay. Otherwise, you can mosey around on foot and via the city's public subway and buses, which is what my group did. Note: there is no Uber in Copenhagen, and the local taxis can run you up quite a fare, so you'll want to be mindful of how you're getting to your destinations.
Copenhagen is not an overwhelmingly large city, but by no means is it small. Indre By is considered downtown, where you'll find Nyhavn, a harbourside area with picturesque rainbow-hued houses, and Strøget, a long street lined with high-street stores and indie boutiques. This is a great neighborhood for first-time visitors who want easy access to hot-spot destinations like Rosenborg Castle, the Tivoli Gardens, and the Little Mermaid statue (she's quite small, though, so keep your expectations measured).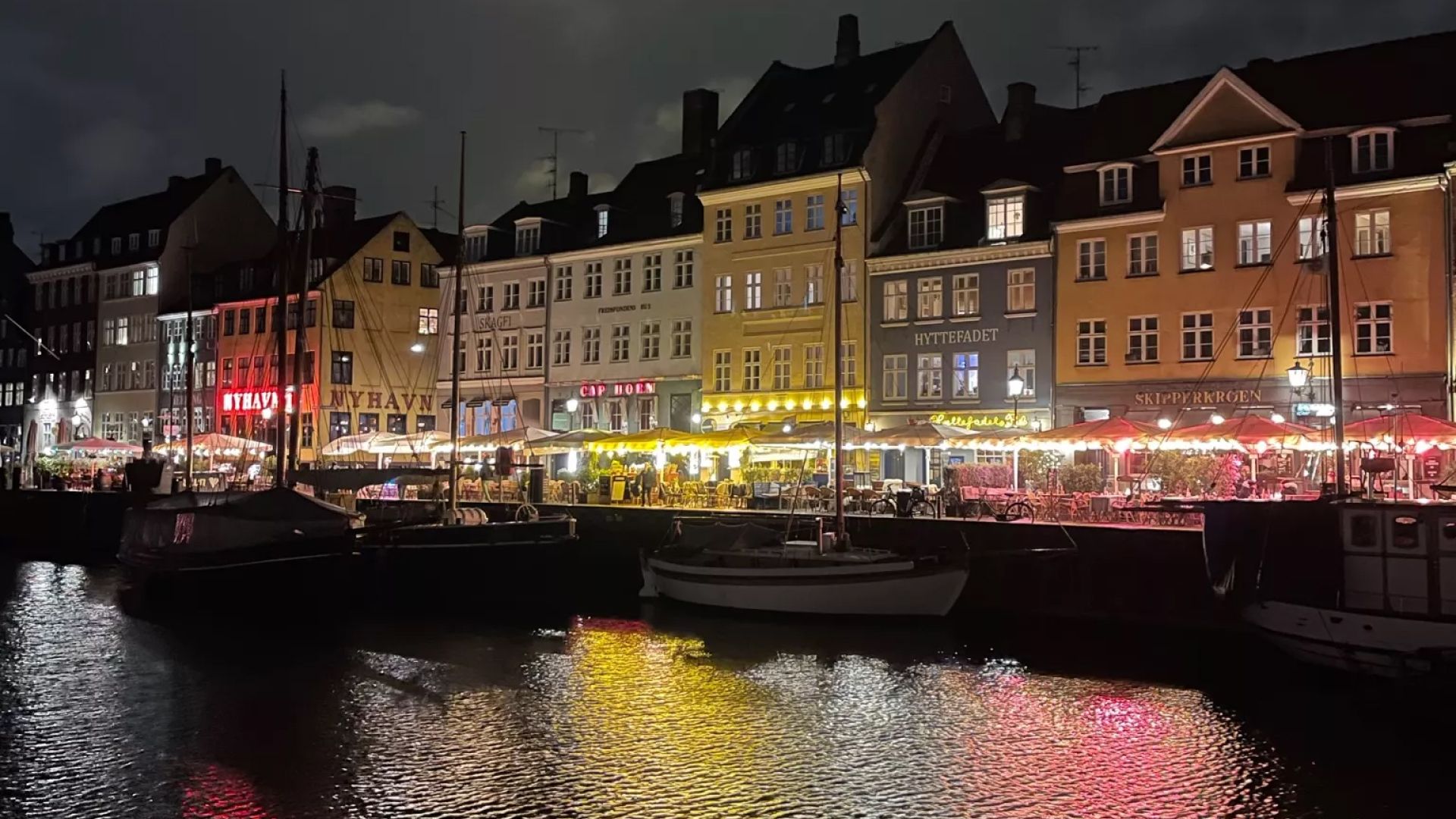 For our stay, we rented an Airbnb in Østerbro, a more residential neighborhood away from downtown's hustle and colorful bustle filled with delectable bakeries and homey restaurants. Norrebro is another area that's more off the beaten path that offers plenty of cozy Airbnb and hotels at lesser price points than what you'll find in the heart of downtown.
However, if you want an artsier scene with more nightlife appeal, Vesterbro is where you'll want to be. Known as the city's meatpacking and red-light district, the artsy hub offers galleries, nightclubs, and restaurants with a slew of varying cuisines, from Japanese to American barbecue.
---
Where To Eat & Drink
---
While exploring central Copenhagen, one of our delicious pitstops was Gasoline Grill, where I had, and I'm not exaggerating, the best veggie burger of my life. My meat-eating friends proclaim similar rave reviews for their juicy beef patties. Another quick, mood-boosting meal was the open-faced sandwiches on toasted rye bread, a traditional Danish staple known as smørrebrød, at the intimate Kompa' 9 cafe in the city's downtown. Also noteworthy were the grilled langoustines and sea bass at the Greek and Italian-fusion restaurant Delphine. Located in the heart of Vesterbro, Delphine is an up-and-coming, trendy spot that will satisfy any seafood lover's fresh and salty palette.
For otherworldly pastries, go to Hart Bageri. Their cardamon croissant was heaven in the form of a crispy, buttery, perfectly-spiced treat. The hands-down best pastry of our trip, however, was the cardamom buns from Juno Bakery, an Instagram favorite spot in Østerbro that more than surpasses its hype. Its vanilla creme buns and almond croissants are also must-buys.
Barr Restaurant was our biggest gastronomic splurge. It's run by the same team behind the award-winning Noma and is located within the award-winning restaurant's former waterfront warehouse. Given its associations with what's largely accepted as one of the world's best restaurants, I had high expectations—all of which Barr surpassed once I took one sip of its famous house gin and tonic that the restaurant touts as "the best gin and tonic we have ever had." The grilled mackerel served with fried carrots and roasted pumpkin seeds was delicious, but our caramel custard dessert was divine and was the star of our meal.
Apollo Bar, which is a short 10-minute walk from Barr, is another spot that came highly recommended and made for a delectable nightcap. And on Friday nights, the intimate museum café-cum-bar-cum-restaurant transforms into more of a club with a DJ and electric dance parties.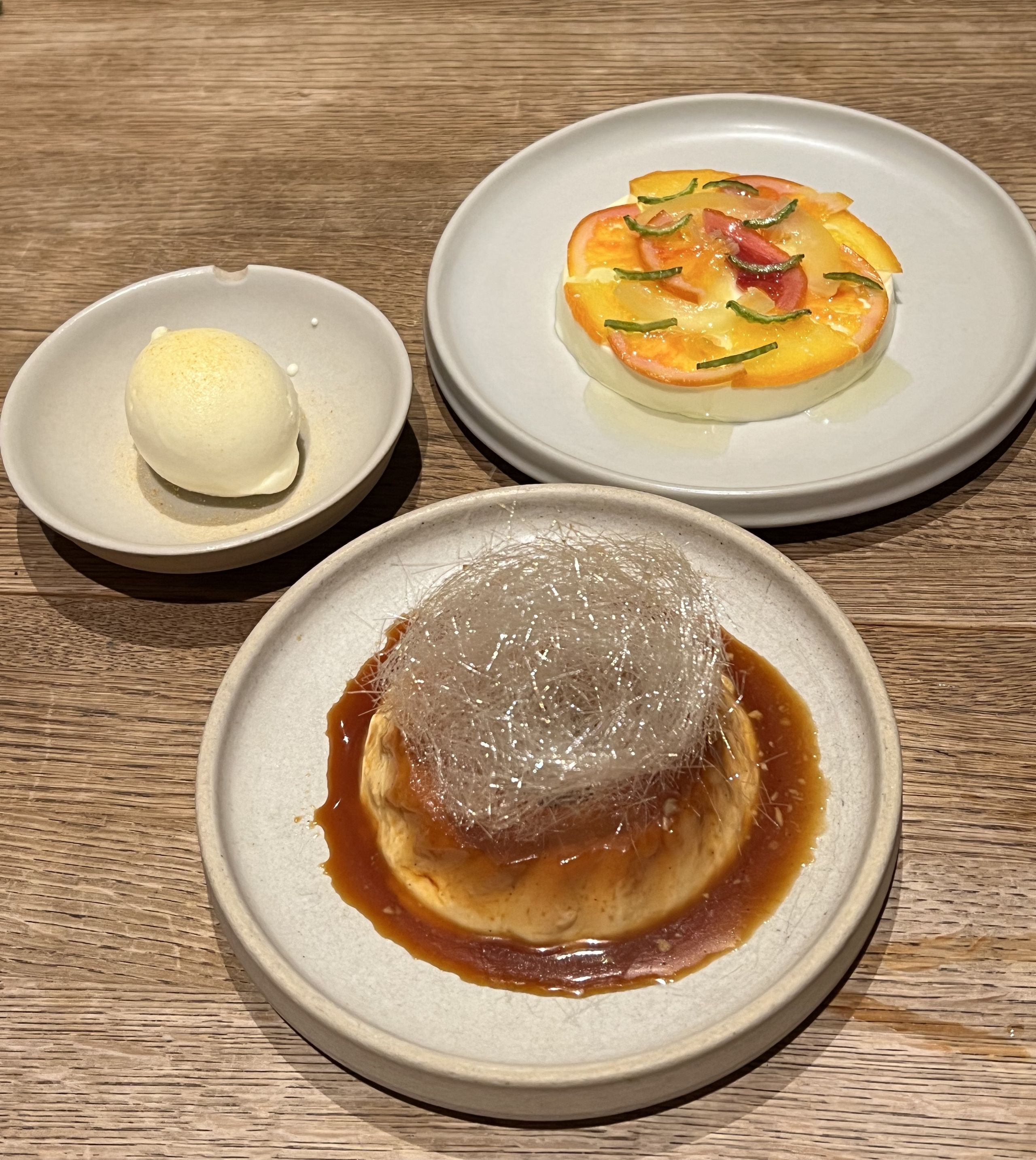 ---
What to Do
---
On our first day in the city, we did some light sightseeing on a Stromma canal tour, which departed from Nyhavn and was an excellent way of exploring Copenhagen's waterways in under an hour. For more of a local-led guide, consider the guided Hygge and Happiness Tour run by GetYourGuide, where you'll explore the city on foot, learn about the culture of hygge, and satisfy your sweet tooth with some traditional Danish flødeboller, a chocolate-covered marshmallow treat.
If you're up for a quick day trip, hop on the train and head to Helsingør to visit Kronborg Castle, the actual castle where William Shakespeare pulled inspiration from and Hamlet in. Explore the green grounds, wander through the illustrious castle that was first built in 1420, and learn more about King Frederick II, who was known for throwing opulent banquets and days-long feasts.
On your train back to the city, hop off at Humlebaek and visit my favorite cultural spot, the spectacular Louisiana Museum. Explore the sculpture gardens, take in the views of waterfront terraces, and then head inside to wander through its many halls filled with thought-provoking modern art, from David Hockney to Yayoi Kusama to Dana Schutz. Another excellent museum to spend an afternoon in is the Designmuseum Denmark in Frederiksstaden, set inside a former Rococo-style hospital. In addition to receiving a brief yet informative rundown on traditional Scandinavian design, you'll explore historical works from East Asia and the late Middle Ages and engage in subversive thought experiments on what the future of design might look like.
The city's signature fashion is quirky and eccentric, defined by voluminous silhouettes, color-clashing patterns, and a tangible happy-go-lucky approach to dressing. The unapologetically bold and joyful fashion is what initially drew me to Copenhagen, so shopping was high up on my list of to-dos.
Let's talk GANNI. A staple for admirers of Scandi style, the Copenhagen-based brand is a maximalist haven spread out in many stores across the city. We visited not one, not two, but three separate locations, with its Postmodern storefront of past seasons' offerings being the spot where we struck the most gold. Acne Studios' off-branch store, Acne Archive, located in Nørrebro, is another spot fans of discounted luxury items should absolutely visit.
For archival fashion fans, Paloma Vintage is a non-negotiable must-visit. I had one of my most lovely afternoons in recent memory inside the well-curated shop: Founder Ferial Berri kindly allowed me to try on an assortment of vintage Miu Miu, Saint Laurent, and Valentino and subject my friends to an hour-long fashion show, ultimately walking away with a black and white buttoned corset top with a matching pencil skirt and sleeves. Jerome Vintage and Rosy Vintage, located in a shared space in the heart of Copenhagen's shopping district, are other spots to score exceptional second-hand luxury.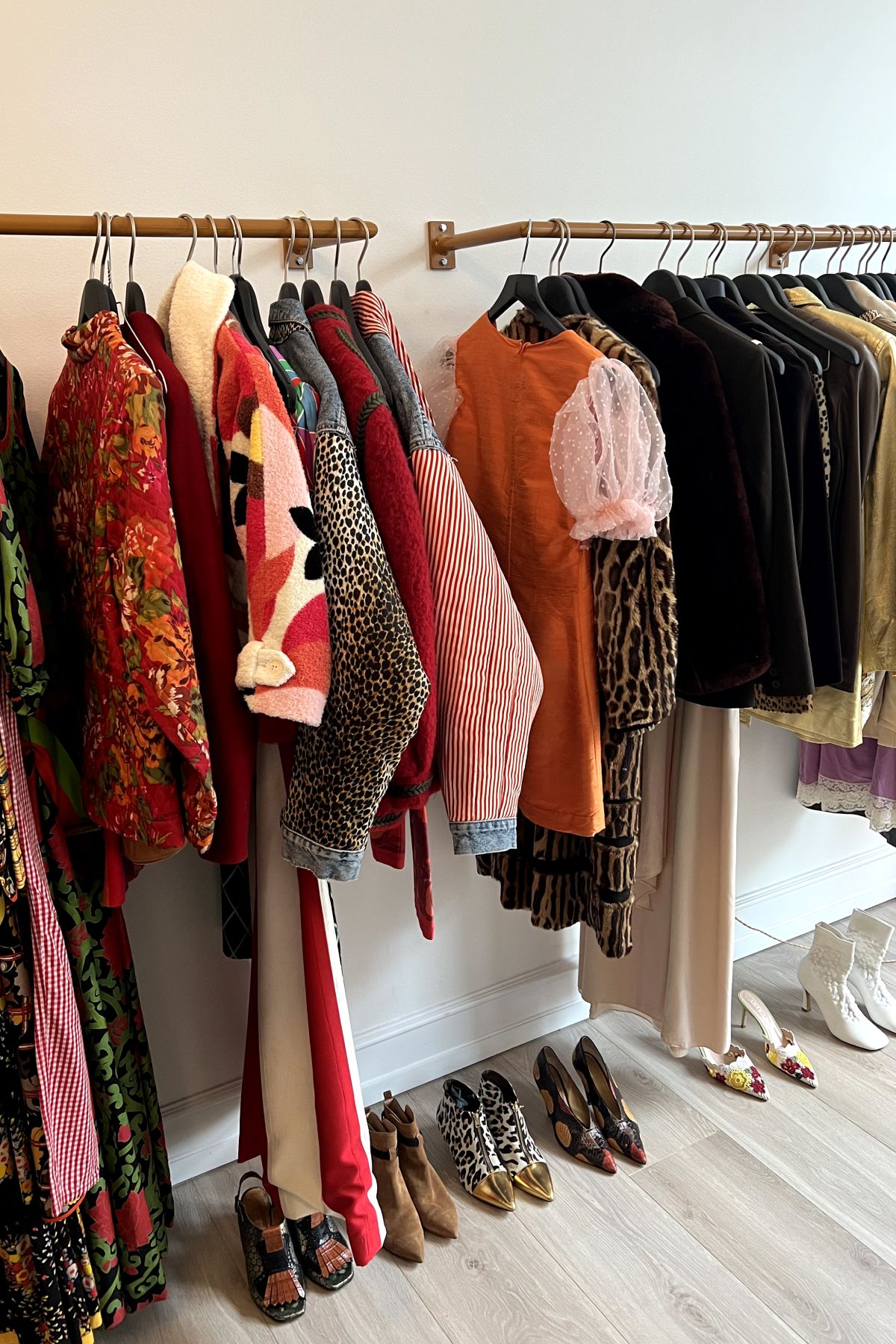 Celebrity news, beauty, fashion advice, and fascinating features, delivered straight to your inbox!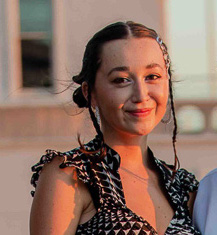 Emma Childs is the Fashion Features Editor at Marie Claire, who writes trend reports, long-form reported features, and style guides. She previously wrote for TZR, Editorialist, Elite Daily, and Mission Magazine and studied Fashion Studies and New Media at Fordham University. When she's not writing fashion deep-dives, you'll find her stalking eBay for designer vintage and perusing HBO Max (in her heart, it'll always be *HBO* MX).